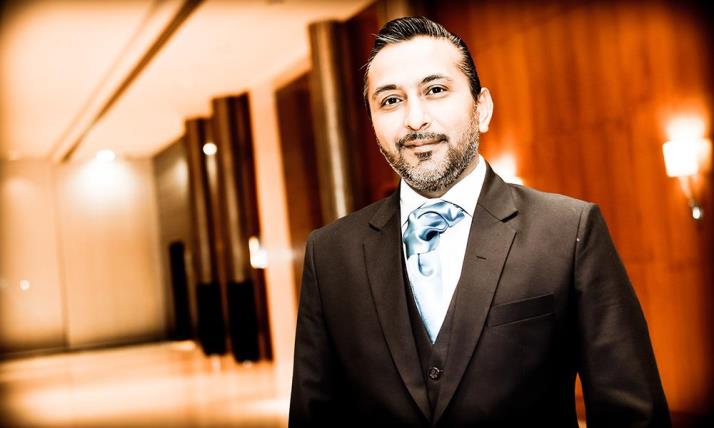 A CEO Guiding the Future of the Communications Industry
Absolute Communications Group is a boutique communications group whose expertise lies in integrated MarCom services. Victor King, the Founder and CEO of Absolute, was recently named in CEO Monthly Magazine's coveted 2018 CEO of the Year Awards programme as the CEO of the Year for the United Arab Emirates. On the back of this well-deserved win, we spoke to Victor to find out the secrets behind his thriving business.
Founded in 2011, Absolute Communications Group has grown from humble beginnings into an international operation, with a keen focus on going above and beyond client expectations, and creating innovative solutions to complex problems. Absolute's success can be attributed to Victor King, a forward-thinking executive with a clear goal for his company's future. Today, Absolute Communications Group is fast becoming one of the UAE's most impressive integrated communications agencies.
To start the interview, we asked Victor about his responsibilities at Absolute; "As a CEO, my role is to look at the international growth of the business and ensure that ACG is growing strategically into the right markets and right verticals. Alongside business growth, I like to get involved in helping critical members of the team find the leadership qualities within them and made the ACG Family grow organically."
"My leadership style is a combination of transformational, strategic and democratic, where every member of the team has an opportunity to grow, get involved, take decisions and contribute towards the growth of the organisation, themselves and other members of the team."
Despite Victor's undeniable talent, he is quick to emphasise the role that his team, and clients, play in Absolute's success; "My team, our clients and our strategic partners have played a crucial role in helping ACG grow and have significantly contributes towards my success. They have continued to challenge me positively to ensure delivery of excellence."
"Business is all about people. People include all of your stakeholders, your clients, suppliers, partners, and staff. Once you understand these people, their emotions, their needs, their visions and plans, you will succeed in everything that you intend to do with and for them"
Moving, for a moment, onto the topic of Absolute's conception, Victor details his early career; "After I pursued a Master's degree in Information Technology as well as a Masters Diploma in Newswriting and Journalism, I started my career with flipping burgers at a McDonald's outlet. Soon, I was exposed to my calling, and I entered the MarCom world as a marketing executive in a consumer electronics firm. Learning invaluable lessons along the way, I worked my way up through the publishing industry while working as an independent communications consultant for over 12 years before deciding to start my own venture, Absolute Communications, which took its first steps in 2011 from my living room."
Above all else, Victor wanted to create a positive, driven environment within Absolute. An internal culture that is built on collaboration, and an appreciation for every individual in the team; "I take extreme pride in sharing that my entire team, across three offices – Dubai, Mumbai and Delhi – work like a family. The one thought that I try to instil in every team member's mind is "you grow, I grow". It is a simple mantra that I have immense faith in. Once everyone starts believing in this mantra, understands it and realises that his or her own growth is driven by other members of the team, as much as by his or her own efforts. It results in a self-sustaining atmosphere of motivation being created. It is my constant effort to involve and appreciate everyone as much as possible."
As a leader with considerable experience in thriving in often-challenging environments, we asked Victor what advice he would give to those who were interested in following in his footsteps, and starting a business of their own. "Find the right team or build the right team if you have to. Work with the right team, motivate and inspire them. A strong team with a clear goal is the most solid armour against most work-related problems. Build a team that you can fall back upon completely, but don't, because complacency is to success what termite is to wood. Put your stakeholders' interests before yours, and you'll see that eventually, that'll result in your milestones being achieved in a much more holistic manner than you would have hoped for. Deliver nothing short of excellence to your clients, and the simplest way to do that is never to deliver something that wouldn't have impressed you had you been the client that has made a similar investment.
Coming to the close of the interview, Victor offers a few final thoughts about the future of Absolute Communications Group; "What started as a living room venture has grown manifold to now have offices in Dubai, Mumbai and Delhi, with growth operations planned in more cities in India, Africa, Central and Eastern Europe, the Americas and Asia in the coming months and years. I see Absolute becoming the benchmark for creativity, credibility, and quality in our industry in the next few years. We are striving towards proving that our small size is our strength, not our weakness, and I'd be happy to share that some of our largest clients couldn't agree more."
Contact: Victor King, CEO
Company: Absolute Communications Group
Address: 403 AI Ameri Towers, Opp. Grand Millennium Hotel, TECOM, Dubai
Website: www.absolutecg.net

Telephone: 00971 56 424 1999