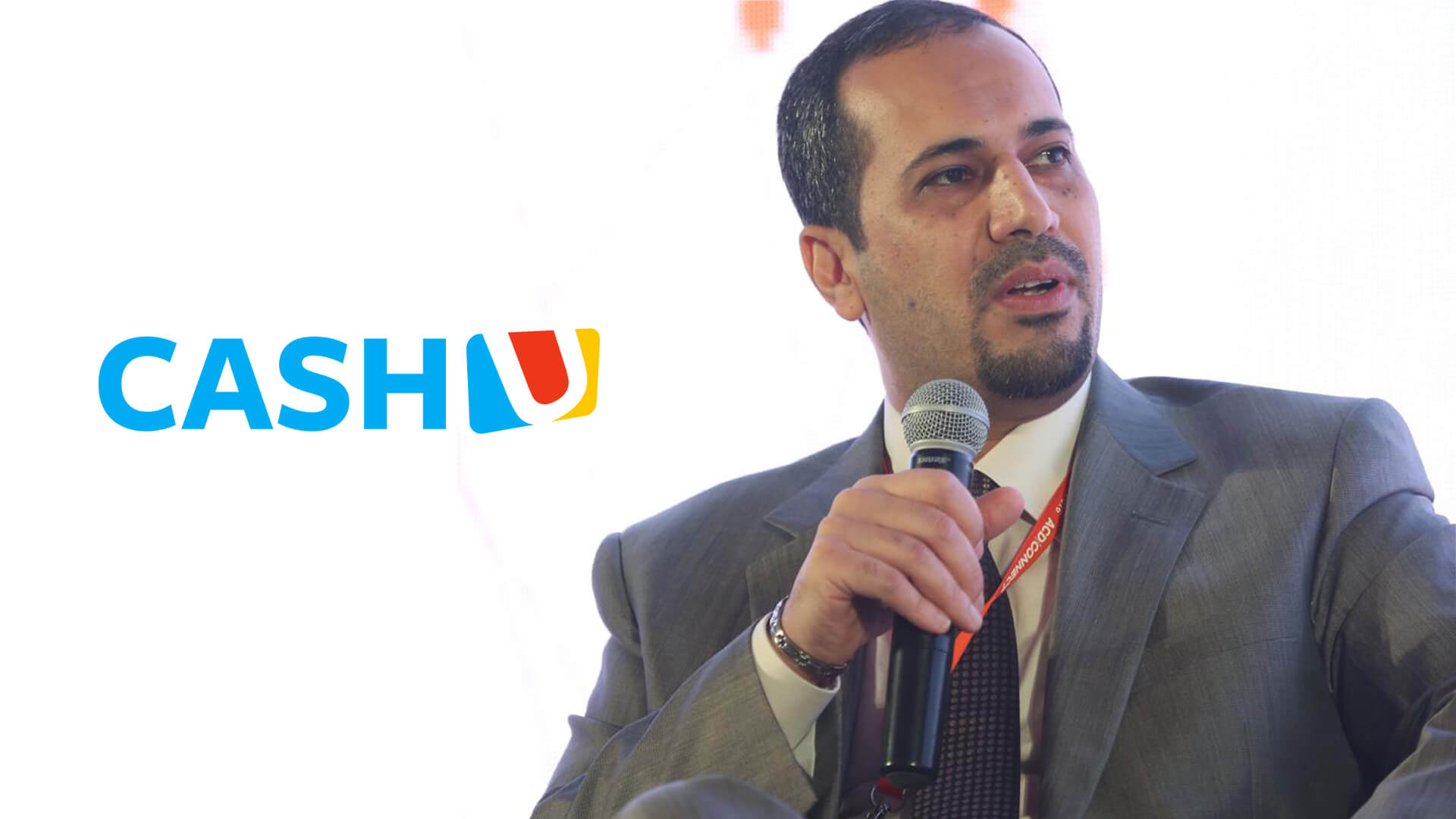 Leading any company can come with challenges, but leading the first and largest fintech company in the MENA region can prove to more than challenging. For Mr Thaer Suleiman, fulfilling that role as CEO of CASHU may have proven to have its challenges, but has also been infinitely rewarding. As we find out why he is this years' recipient of the CEO of the Year award, we also examine the work of CASHU as a visionary firm.
Since its formation in 2002, CASHU has proven itself to be one of the largest and best fintech companies in the MENA region, providing e-wallet services to clients all over the area. However, the last five years have seen the firm pivot after announcing its vision to take part in the transformation and digitization that is due in the MENA region. Where once it sought to be the first fintech company providing e-wallet services, now CASHU is focused on being the best by creating a cashless society through its innovative and revolutionary services. For the last five years, it has led the regional financial inclusion towards a cashless lifestyle, enabling people to transact safely and securely through digitalized currency. It has done this whilst taking into consideration that the vast majority of the region's population are un-banked and totally reliant on cash.
Currently providing a bouquet of financial services that are very important to users all over the MENA region, CASHU has helped to make sure that the like of peer-to-peer transfers, prepaid Mastercards, bill payments and more are no longer just a luxury, but a necessity. Not limited to a certain jurisdiction, CASHU crosses borders like no other financial technology solution on a truly regional and global scale alike. It invites users to complete transactions from the comfort of their mobile phone wherever they are in the MENA region, and further beyond. These users can take many different forms, but the firm is primarily targeting what the industry calls the "unbanked" population; those individuals who do not have bank accounts or do not qualify to bank standards to open an account.
With approximately 86% of the population in the MENA region being unbanked, there is a wealth of opportunity for CASHU to tap into. This major segment of the population has been historically neglected by the banking sector as a result of their unstable and micro incomes and business sizes, compared to the cost of operating their accounts. However, CASHU sees past those issues, and endeavours to ensure that everyone has access to exceptional financial services and cashless banking options.
CASHU's mission responds to the vision practically, as it lives out the belief that ultimate mobilization is what is needed to move towards the realization of the vision. Not only will the realization of this vision help CASHU to provide simple, safe, and innovative mobilized solutions to help consumers manage their day-to-day payment needs, but it will also act a benchmark for other fintech firms in the area wanting to achieve the same success. However, none of this would be possible without a CEO that understands and invests fully into that mission and that vision that CASHU has. That is what Mr Thaer M. Suleiman brings to his role as CEO of CASHU.
Having previously served as general manager at CASHU, and Director of Strategy and Development at Payfort, Mr Suleiman brings more than two decades of business, marketing, and sales experience to the CASHU team. Coupled with his Master of Business Administration (MBA) from the University of Northampton, Mr Suleiman is a truly exceptional leader.
Following his successful launch and subsequent departure from eCommerce., Mr Suleiman then went on to join the FinTech leader CASHU in 2010 as Director of Strategy and Business Development. During this time, he refined and honed his leadership skills before eventually rising through the ranks to become CEO in January 2016. In this new position, Mr Suleiman has been responsible for driving forward the company's strategic planning, business, and product development in fintech, as well as the development of CASHU's online payment and mobile payment platforms. It is under Mr Suleiman's leadership that CASHU has made the pivot to focus on a cashless society that is easier for everyone in the MENA region to be a part of.
Mr Suleiman has been responsible for not just creating an exceptional range of financial services that are accessible to so many individuals, but also a culture that ranks amongst the top cultures in the MENA region. CASHU has fostered a reputation for itself as a futuristic and optimistic company that has survived by learning to be fast and nimble. In this sense it embodies so many of the characteristics that its clients display also, with that start-up DNA and resilience playing key roles as core values in the business today. Additionally, he is also understands one of the most crucial aspects to leadership; surrounding himself with the best people who can support him and the work of CASHU.
The firm is home to a diverse group of some of the brightest minds working in the fintech sector across the MENA region today. Having grown and learned their trade from working tirelessly at CASHU, staff are given the opportunity to climb the ladder of success and be amongst the most knowledgeable individuals in the industry. The leadership team offers staff the opportunity to grow and learn all the time, and is proud that many talents leading fintech initiatives across the MENA region began their journeys from CASHU. Perhaps one of the most crucial aspects to Mr Suleiman's use of his position is that he enables his leadership team to always do more. The firm's leaders are working from multiple offices in the region, with each member of the management team empowered to act as the CEO of his or her domain, enabling unprecedented levels of cross-departmental collaboration.
Ever since its beginning, right up to the present day, CASHU has aimed to stay one step ahead of everyone else. Having a visionary approach to creating a cashless future has often meant that competitors and clients alike struggle to keep up with the speed of innovation that CASHU displays, but the desire to meet the ever-evolving needs of the MENA people keeps everyone going. Throughout the years, CASHU leadership has instilled a passion in their workforce, ensuring that every member of staff is resolutely focused on continuing the exceptional growth that has come thus far. Fintech is the foundation of the future, and building that foundation in the MENA region requires patience and stamina.
Perhaps most importantly however, is that the financial inclusion and digital transformation that CASHU and Mr Suleiman have brought about would not be possible without the support and cooperation of all the influencing parties of every country in the MENA region. From the innovators and entrepreneurs, to the governments and regulators, and the financial institutions themselves, everyone has had a role to play in the genius products that have come about because of CASHU and its team's innovation. To those yet to invest or take a leap of faith in the MENA region's fintech industry, CASHU leadership have proven beyond a doubt that now is the perfect time to be a part of something exciting and extraordinary.