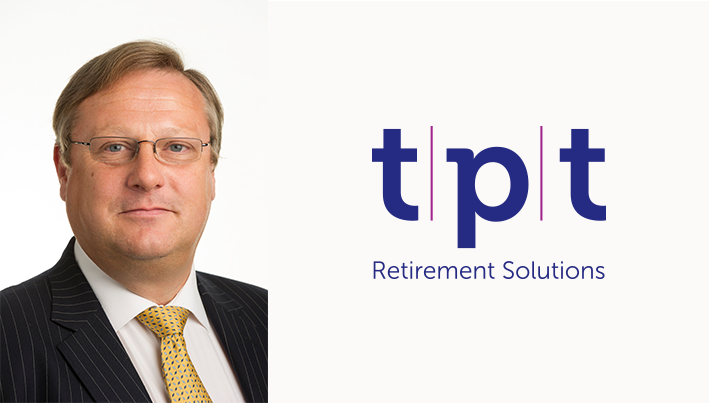 TPT Retirement Solutions is a leading provider of UK workplace pensions, specialising in Defined Benefit (DB) pension schemes. Following TPT Retirement Solutions' CEO, Mike Ramsey, recently being named CEO of the Year for the United Kingdom, we took a closer look to find out more about this award-winning industry expert.
With more than 70 years' experience in providing pensions, and with £10 billion of assets under management on behalf of their 300,000 members, TPT Retirement Solutions is one of the UK's leading occupational pension schemes. As a notfor-profit, they have sought to distinguish themselves through a dedication to their members – offering a level of centricity that few can match.
As Mike explains, this memberfirst ethos trickles down across the entirety of the business, dictating TPT's approach, services and – ultimately, future. "TPT's flagship product, DB Complete reduces the amount of time and money a client needs to spend running their Defined Benefit (DB) pension scheme, whilst maintaining a high level of professional governance under our DB Master Trust arrangement. Since our establishment in 1946, we have been keeping pensions simple, accessible and easy to understand.
"Our research indicates that we can typically save at least 30% on the total costs of running a DB scheme, and the size of TPT means that we can provide innovative and cost-effective solutions for those who face a challenge with their legacy DB pension arrangements. TPT Retirement Solutions accesses institutional funds at wholesale prices, with cutting edge investments and strategies."
Worthy of particular note are Mike's achievements as CEO, which secured his position as CEO Monthly's UK CEO of the Year. Mike implemented a revolutionary strategy that transformed every tier of the business and its operations. "Chief among our core challenges was that we need to 'break out' of the not-for-profit sector and engage with schemes across the whole spectrum of the Defined Benefit (DB) pension market. Secondly, we have invested in our service delivery to ensure that existing customers continue to receive the very highest levels of customer service. The whole time ensuring members are engaged with their pension fund and achieving the best possible outcomes."
As a result, TPT has seen remarkable growth during Mike's tenure, and today they are making considerable efforts to solidify their enviable position in the market. "TPT is currently in advanced discussions with 16 Defined Benefit (DB) pension schemes which are considering joining its DB Master Trust. The schemes represent about £1.3bn and over 18,000 members, and are from industry sectors such as manufacturing, logistics and retail. There's also a strong resonance amongst the Building Societies, cooperatives and other mutual organisations."
Address: Verity House, 6 Canal Wharf, Leeds, LS11 5BQ, United Kingdom
Website: https://www.tpt.org.uk/
Telephone: 0345 123 6660