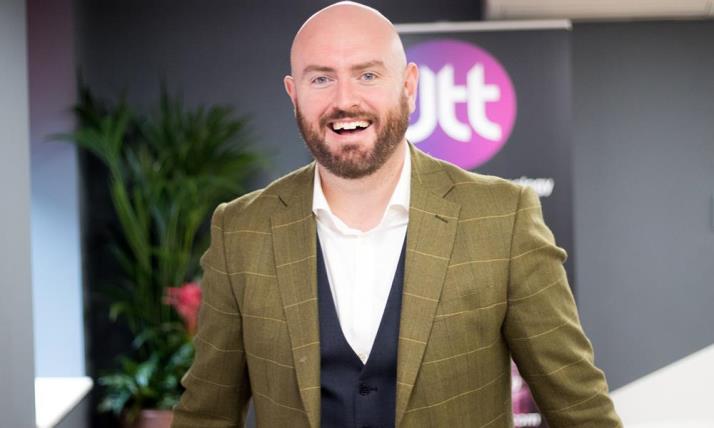 The Executive Search firm of choice for the TMT Sector
DTT Search are a specialist Executive Search and Selection business servicing the international Technology, Media and Telecommunications (TMT) market. Earlier this month, DTT Search's CEO, Dan Addy, was named in CEO Monthly's 'CEO of the Year 2018' programme as the CEO of the Year for West Yorkshire. On the back of this well-deserved achievement, we caught up with Dan to see how he has driven DTT Search's impressive success in a competitive sector.
Operating mainly in North America and Europe, DTT Search has made its name on the back of a targeted expertise, and innate knowledge, of its industry. Despite their relatively small size, DTT Search has flourished under Dan's leadership, becoming the head-hunters of choice for the TMT sector.
With 16 years' experience in recruitment, Dan has utilised his hard-earned skill and natural talent to drive the company ever forwards, growing in the face of an increasingly competitive market through their unquestionable history of securing the best possible option for their client's needs. Dan credits his success to his ability to empower and encourage his team to be, above all, independent: "I like to empower our people to be creative and not be afraid to get things wrong. I'm a very hands-on leader – taking responsibility for onboarding and delivery to our key clients, as well as looking at strategic opportunities, specifically around M&A."
Dan continues, emphasising DTT's internal culture, "we have a very open and honest culture where I encourage 'positive disagreement'. I want people to have an opinion and a voice – I'm a big believer that my staff should know more about their specialist area than I do, therefore I need to listen to them." In this, DTT Search embodies the merits of collaboration, with each team member contributing to the company's overall success.
Ultimately, DTT Search was created to tackle two key problems that Dan believes exist within with the recruitment business. He went on to say "Cold calling is still rife across our industry and it generally only serves to agitate our prospects, both clients and candidates. We have developed marketing strategies that puts our brand front and centre and enables people to engage with us on their terms. Secondly, our industry has a poor record of supporting its clients when looking to mitigate the risks of hiring talent into business critical roles. In order to partner closely with our clients, we provide a two year guarantee which gives us skin in every single placement we make."
When it comes to advising others who wish to succeed in recruitment, Dan promotes the benefits of support: "Take some time to talk to other people in a similar situation to you – even though they may be running a completely different company, it's great to have a peer network that you can lean on when things get tough."
Finally, Dan talks us through DTT Search's immediate future, as they look towards growing the business further. "We are a very lean operation right now and are just finalising the finishing touches to our automated marketing strategy. The plan is to grow the business with other likeminded entrepreneurs through a franchise-style model."
Contact: Dan Addy
Company: DTT Search
Address: Hub 26, Hunsworth Ln, Cleckheaton BD19 4LN, United Kingdom
Telephone: 44 (0)330 088 2380
Web Address: www.dttsearch.com