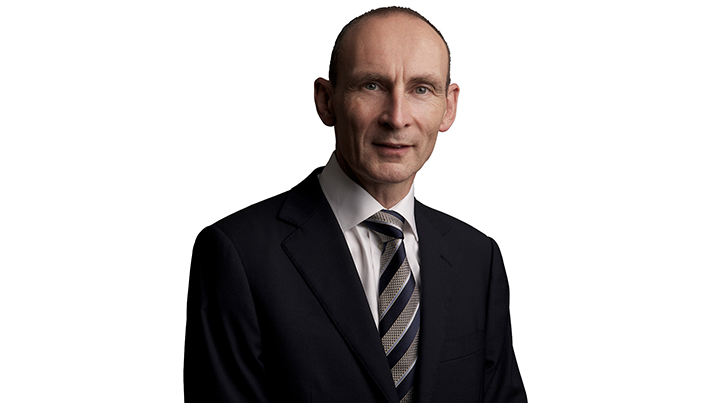 Before founding deVere Group, Nigel Green began his career in the financial services industry as an Independent Financial Adviser based in the UK. When some of his colleagues made the move to Bermuda, they persuaded Nigel to join them to work there for a few days so they could show him the market.
Nigel was quick to recognise an opportunity in this sector, as the existing products were almost solely focused on British expatriates. He realised there was a growing market for expats of all nationalities, as the number of people living and working overseas was soaring. Nigel Green began by establishing a Luxembourgregistered company in which he started searching for expatriates to whom he could offer international financial services. It soon became evident that the expats were in fact searching for what Nigel Green could provide. It was a huge gap in the financial services market – and the time was right to fill it with a first-class service.
The Beginning of deVere Group Nigel Green founded deVere Group in Hong Kong in 2002. From a single office – and with a singular vision to bring marketleading financial services to the doorstep of expatriates, international investors and HNW clients wherever they choose to live and/or retire – the orgnisation has grown year on year to become the largest independent financial consultancy in the world.
With a natural born ability to push boundaries and borders, explore products and services and do whatever is right for the Group and its clients, Nigel Green takes a future-focused approach to driving deVere forward. Being at the helm of a global organisation sends many CEOs back to their desk and board room. Nigel Green is exactly the opposite.
Helping, encouraging, communicating and supporting each office and its staff is a key critical feature of Nigel's management style. The result is not a conglomerate driven by memos but a company of individuals who benefit from regular personal contact right from the top. In his formative years Nigel was ambitious and eager to learn. He quickly discovered that to be the best you had to have the best education, best training and best opportunities to develop within any given role.
One key critical business method Nigel still employs today is the continual professional development of his staff. Training is ongoing both through internal programmes and formal industry bodies to ensure each staff member has every opportunity to reach his or her full potential.
For Nigel Green, integrity is everything and over the years he has demonstrated that over and over. From the formation of independent, regional compliance departments through an investment strategy division and his policy of complete fee transparency, Nigel has been a champion for the cause. What makes his story even more remarkable is that deVere didn't become part of a corporate conglomerate nor did it sell out to the highest bidder when world financial markets were at their lowest ebb.
deVere remains a private company, never missing a beat in year on year growth based solely on its core business models of individual client first service, wide range of products and services and desire to open new offices wherever new clients may be around the world. Nigel believes that today offshore clients aren't trusting their governments and don't believe they're going to look after them which in turn means they'll have to look after themselves and will need good financial advice to do so.
deVere is best placed to offer that advice and Nigel Green is best placed to ensure that advice is the most robust, risk assessed and compliant, whatever the country, whatever the regulations and whatever the personal circumstances of the clients. Nigel Green truly is a visionary entrepreneur with a unique drive to be the best and to do the best for the Group's staff and their clients. To him, daily business life is about finding new opportunity, overcoming fears and striding forward across borders to meet client need wherever that may be.
Not afraid of the tough questions and always with an open heart, Nigel has built a company that overcomes the complexities of multi-jurisdictional legislation and regulation to provide a service that is now profitably enjoyed by more than 80,000 clients worldwide and growing.
Nigel Green has won countless awards over the years, and CEO Monthly's recognition as the 'Most Influential CEO of the Year for 2019' is now added to the list.
This award recognises the dedication, passion and energy of the man at the forefront of deVere Group. His tireless enthusiasm has led to deVere being the global success it is today, with ongoing expansion plans that far exceed the remit of pedestrian financial service providers, bravely taking it into new frontiers and markets that echo Nigel Green's founding ethos of "where expatriates and international investors go, we'll go with them."
Company: deVere Group
Website: https://www.devere-group.com/