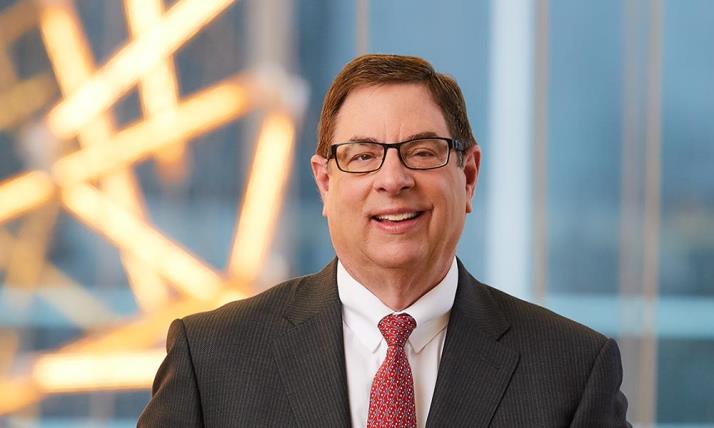 WEC Energy Group, based in Milwaukee, Wisconsin, is one of America's leading electric and natural gas holding companies, with $31 billion of assets and over 8,000 employees. In June, CEO Monthly Magazine named WEC Energy Group, and its CEO and Chairman Gale Klappa, among the winners of the 2018 CEO of the Year Awards programme, with the title of Most Outstanding Energy Delivery Holding Company. On the back of this achievement, we spoke to Gale, who reveals some of the secrets to his – and WEC Energy Group's – success.
WEC Energy Group is a Fortune 500 company that provides electricity and natural gas to 4.5 million customers across Wisconsin, Illinois, Michigan and Minnesota. Through seven utility subsidiaries, its family of companies is committed to delivering world-class reliability and the best customer care anywhere.
Firstly, Gale outlines his unique approach to leadership and the role of the CEO: "I believe that the core responsibility of a CEO is to define the company's mission and to clearly articulate what success looks like – so that every employee understands their role in creating lasting value for the enterprise. Every successful leader has a set of core values. For me, that list of values starts with integrity, customer focus, a sense of urgency, financial discipline and taking personal responsibility for results.
"I remember early on, when I first became CEO here, at my very first leadership forum, I laid out our list of values. And those values are now part of everyone's performance assessment. For example, my senior leadership team – they will have three to five important goals. When I sit down with my direct reports, we agree on three to five important goals that fit the next 12 months. But in addition, there's another goal. To demonstrate the company values in the way they manage the business and in the way they conduct themselves."
It's clear that this perspective is defined, primarily, by the lessons learned during Gale's early career. "I worked my way through college as a newscaster at the No. 1-rated radio station in Milwaukee and earned a bachelor's degree in mass communications from the University of WisconsinMilwaukee. In 1973, I accepted the position of national news director for a chain of radio stations with an operational base in Atlanta, Georgia. One Sunday, I was paging through the Atlanta newspaper and saw a blind box advertisement that said, 'Fortune 500 energy company seeks spokesman.' I applied and became the spokesperson for one of the largest companies in America's energy industry.
"The CEO of Southern Co., at the time, was a gentleman named Alvin Vogtle. For one reason or another, he took me under his wing. He would ask me to look into something that he was concerned about and come back to him with recommendations. I realized that he was really helping me to learn the business. He exposed me to the entire span of company issues. And he would also ask, 'How can we use the influence, the leverage and the capabilities of this company to help make our communities better?' The foundation of knowledge that Mr. Vogtle helped me to acquire was of tremendous value as my responsibilities grew – including service as the chief executive of a British utility that Southern Co. acquired in the 1990s. My final role at Southern was Chief Financial Officer."
"In 2003, I returned to my home state and have helped to guide WEC Energy Group through a period of significant growth over the past 15 years. In 2015, we completed the acquisition of Integrys Energy – nearly doubling the size of our company. WEC Energy Group is now the eighth-largest natural gas distribution company and one of the 13 largest investor-owned utilities in the United States."
Being such a large presence in the industry allows WEC Energy Group to advocate an outstanding company culture that speaks of collaboration and celebrating the everyday successes. We asked Gale how he manages his staff; "with clear goals, open communication and teamwork. Everyone needs to take personal responsibility for results. Equally, we try not to take ourselves too seriously. We need to enjoy and celebrate the milestones along the way."
"I would describe our culture as one of accountability, of teamwork and of open communication, where we focus on developing employees who make a difference in a mission that truly matters."
Just as Gale learned from those who mentored him through his early career, Gale himself is well placed to pass on some of the wisdom he has learned in his decades of executive experience: "Become a student of the business – whatever business or industry you're engaged in. Don't be afraid to take on challenging assignments. Along the way, I've found that three simple letters capture the key to professional growth and progress: 'CFF.' Those letters stand for commitment, focus, followthrough. Finally, don't hesitate to ask for help. Asking for help is not a sign of weakness; it's a sign of strength."
Finally, Gale discusses the imminent future of WEC Energy Group: "I'm very optimistic. Our future is bright. Advancements in technology are enabling us to gain even greater efficiency, improve our environmental performance and provide our customers with clean, reliable energy at an increasingly affordable cost. We have a deep leadership team, fully capable of delivering on our promises and proving that we're great stewards of an enduring franchise."
By all regards, Gale is no stranger to accolades – championing a strong work ethic and personal responsibility, he has been the recipient of numerous high-profile and industry-leading awards. CEO Monthly Magazine's recognition is just another in a long line of recognition – a testament to his outstanding abilities as a leader and CEO.
Company: WEC Energy Group
Name: Gale Klappa, Chairman and CEO
Web Address: www.wecenergygroup.com
Address: 231 W. Michigan St., Milwaukee, Wisconsin, USA
Telephone: +1 414-221-2345