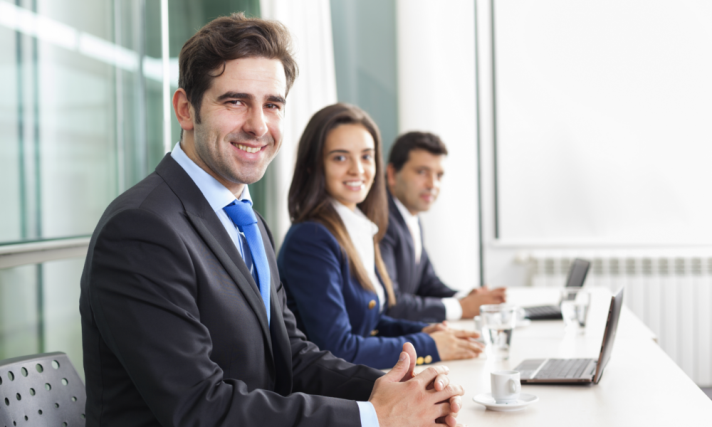 Visionaries Join Academy to Save Blockchain
Academy – School of Blockchain ("Academy") introduces their superstar team of executives and advisors. Academy's executive team and diverse advisory board reflect the dynamic and revolutionary nature of blockchain.
As the world's first accredited blockchain training program, Academy's world-leading programs address the global shortfall in blockchain education. Through ongoing advisory partnerships with industry visionaries and pioneering leaders in the blockchain and cryptocurrency sectors, Academy ensures its programs align with the rapidly changing needs of these industries.
"Industry alignment is crucial to the success of any skills-based training program. At Academy, we've developed an unparalleled network of advisors who provide us with not only intimate insight but also a view towards the future of blockchain," said John Souza, founder and CEO of Academy.
This future-focused approach is part of what makes Academy so unique in the edtech space. "Our Advisors' knowledge of the industry – where it's been and where it will go – is an invaluable resource; it allows us to adapt our curricula to reflect the needs of the blockchain sector as it continues to grow and transform," said Jason King, co-founder of Academy and Unsung.org.
As part of its work, Academy enables the future of blockchain projects worldwide by addressing the growing blockchain developer shortage. Academy is a member of the Southern Association of Colleges and Schools (SACS-CASI) through Kingsland University and is an internationally recognized higher education institution.
"We're thrilled to combine the knowledge and leadership of so many visionaries, entrepreneurs and innovators to help us drive the future of blockchain; our advisors are invested in the growth of the blockchain sector and recognize that high caliber developers are the key to unlocking the technology's potential," said Souza. "That's why we've come together – to develop programs with exceptional outcomes for Academy students and the industry as a whole."
Executive Team
· John Souza (Founder, Kingsland Academy / Founder, Academy)
· Jason King (Founder, Unsung.org / Co-Founder, Academy)
· Moe Levin (Founder, Keynote FZE / Co-Founder, Academy)
· Robert Kim (Academy, Director – Global Business & Enterprise Development)
· Svetlin Nakov (Academy, SoftUni)
· Hristo Tenchev (Academy, SoftUni)
· Ivan Nenkov (Academy, SoftUni)
Curriculum Advisors
· Steve Dakh (Ethereum, Kryptokit)
· Craig Sellars (Tether, Omni, vAtomic)
· Gabriel Kurman (RSK Labs)
· Alex Lightman (Millennium Energy Corporation)
· Riccardo Spagni (Monero)
· Paul Puey (Edge, Airbits)
Enterprise & Business Initiatives
· Steve Beauregard (Bloq, GoCoin)
· Jonathan Teo (Binary, Twitter, Snapchat, Instagram)
· Shawn Owen (Salt Lending)
Advisory Board
· Brock Pierce (Bitcoin Capital, Bitcoin Foundation, Tether, GoCoin)
· Loretta Joseph (ADDCA, SSX)
· Chance Barnett (CoinCircle, Crowdfunder)
· Gabriel Abed (Emercoin Group, Polymath)
· Lee Fox (PeerSpring)
· Crystal Rose (Sensay)
· Michael Tozoni (Mycelium, Bitcoin100)
· Pilar Stella (Alchemist VC)
· Yacine Terai (Startup Token)
· Lauren Selig (Shake & Bake Productions, VALIS)
· Nikola Stojanow (aeternity)
· Devadutta Ghat (VideoCoin, Facebook)
· Dawn Newton (Netki)
Legal Team
· Michael J. Quinn (Vedder Price, SEC)
· Roger Royse (Royse Law)
Moving forward, Academy will grow its advisory team to continue providing agile and effective education solutions for emerging disruptive technologies, now and in the future.