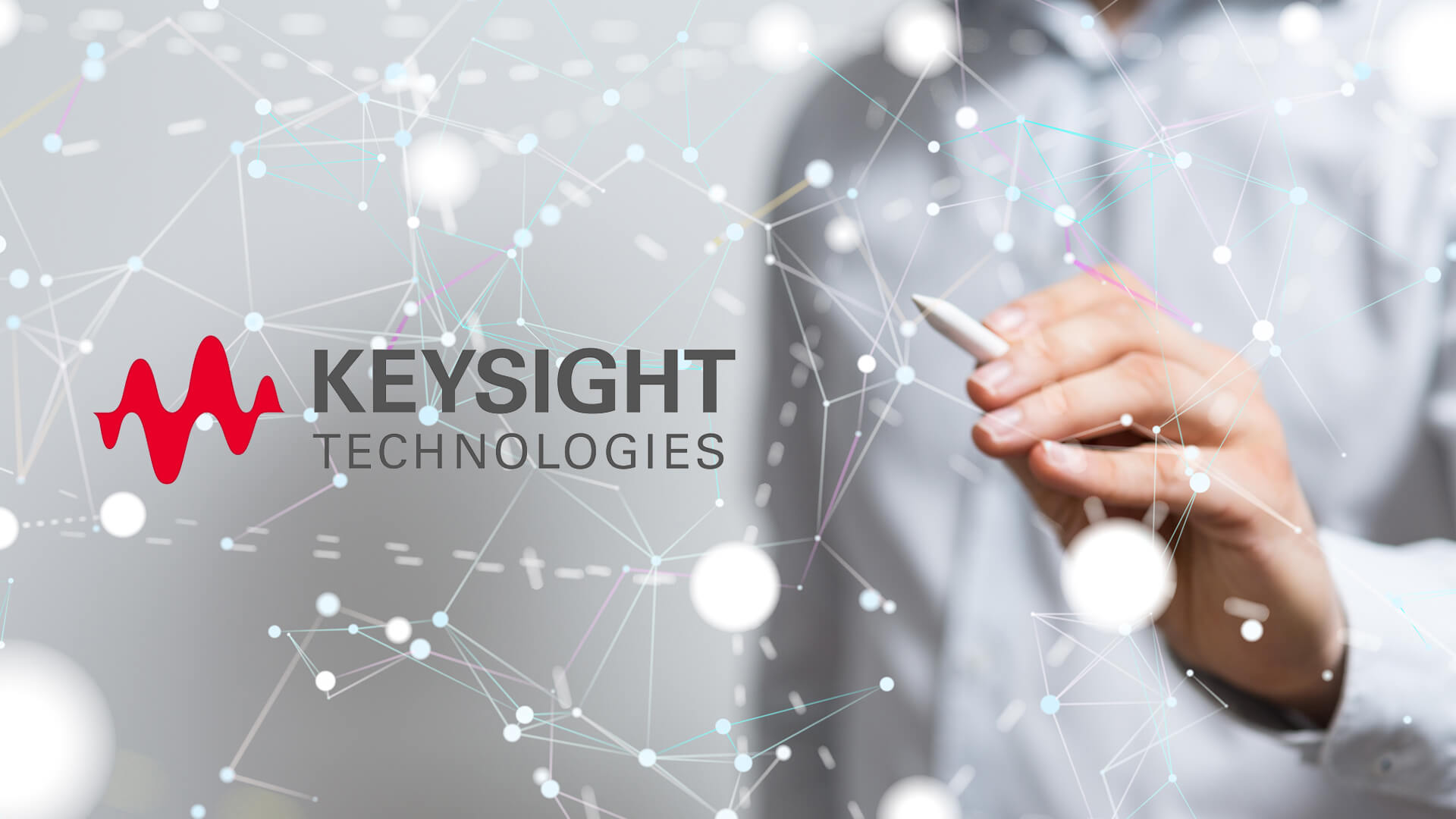 Every breakthrough, every goal, every moment of corporate brilliance begins with a vision. That is the belief of the team at Keysight Technologies, instilled in them by CEO of the Year 2019 – The USA, Ron Nersesian. To discover how the firm and its leader are empowering visionaries to imagine what's next for a more connected and safer world, we profiled them both in CEO Monthly.
Offering key insights into the acceleration of innovation within electronic design, test, manufacturing and optimization, Keysight is at the very forefront of exploration into the technology of the future. With a rich history of innovation that stretches back more than eighty years, the firm remains as strong as ever in its commitment to continuing that tradition. Currently, the firm has more than 1700 domestic and foreign patents either issued or pending, with customers in more than a hundred countries around the world that are served by a passionate and diverse workforce of more than 13,000 employees.
Even the most innovative of entrepreneurs can run into stumbling blocks when attempting to come up with breakthrough solutions that are focused on changing the world. That is where Keysight comes in, offering unparalleled tenacity and passion to see entrepreneurs do what they do best and keeping delivering technological solutions unlike any others. Whether seeking to overcome barriers, transform development processes, or become the best in a market, this insightful firm can help any entrepreneur get there.
Since its formation on November 1st, 2014, Keysight has become the world's leading electronic measurement company, helping to drive game-changing innovations in wireless, modular, and software solutions. Working across a broad range of industries, the firm has been instrumental in delivering solutions in wireless communications, aerospace and defense, and semiconductor markets to name just a few. These important industries have benefitted from their work with Keysight, developing world-class platforms, software, and consistent measurement science.
Measurement is key to any industry where even the smallest of margins can be the difference between remarkable success and devastating failure. Scientists and engineers need to be able to rely on software that can calculate measurements ranging between the most miniscule, and the most massive, including everything in between.
Keysight's singular focus remains on electronic measurement, and is designed to help scientists, researchers and engineers everywhere handle tough problems with confidence and precision. The kind of customers that Keysight serve are visionaries and innovators who are committed to delivering the greatest advancements in technology. Backed by decades of research and insight, Keysight's solutions augment systems, mix workflows, and authenticate the technologies of the future with unique performance. Overseeing this outstanding success that the firm has seen in just six short years of existence is chairman, president and CEO Ron Nersesian.
Long before beginning his career with Keysight, Ron worked as a systems engineer for satellites communication systems with Computer Sciences Corporation in 1982. Just two years later in 1984, Ron then joined Hewlett-Packard where he served in a variety of management roles before his subsequent departure in 1996 to LeCroy Corporation to become vice-president of worldwide marketing. Having gathered experience there over six years, Ron then returned to Agilent Technologies, a company that had separated from HP. There, he became the vice-president and general manager of the design validation division in 2002.
In the seventeen years since joining Agilent Technologies, Ron's journey has been one of continual growth and achieving greater levels of success. After almost ten years in various management roles alongside his vice-president role, Ron was named executive vice-president and chief operating officer of Agilent Technologies. The following year, in November 2012, Ron became president of the firm and oversaw the separation of its electronic measurement business in 2013. That electronic measurement business would go on to become Keysight, which Ron was then appointed president and CEO of.
Since then, Ron has successfully engineered the launch of Keysight and seen it become a public, independent company as of November 2014. After five years of remarkable growth and success for both himself and the firm, Ron was then appointed chairman of Keysight in 2019. During his tenure there, Ron continues to surround himself with a leadership team that is entirely passionate about creating value through solutions that help accelerate customers' innovation to connect and secure the world.
Under his sage leadership that has seen the firm through periods of separation and growth, and into an era of great prosperity. Now established as a source of tremendous innovation for businesses across America and beyond, every single one of the top twenty-five technology companies use the services offered by Keysight. A true testament to the leadership that Ron constantly shows, the firm also has 78 of the Fortune 100 companies as customers, and all twenty-five of the top telecom operators and service providers also use its offerings.
It is not just simply corporate excellence that Ron has cultivated for Keysight during the last six years. Alongside the firm's vision of helping to build a better planet in terms of safety, security and connectivity, the firm also takes is corporate responsibility towards the environment to heart. Throughout the company, operations are created to be environmentally sustainable and socially responsible, which has led to it being one of only five North American companies included in the Dow Jones Sustainability Index.
Ron's remarkable loyalty and desire to see the world changed through innovation has positioned Keysight as a real force to be reckoned with in the American economy. Offering some of the most accurate measurement electronic software available in the world today, it is a testament to Ron's leadership just how quickly and how well he has led the team at Keysight.