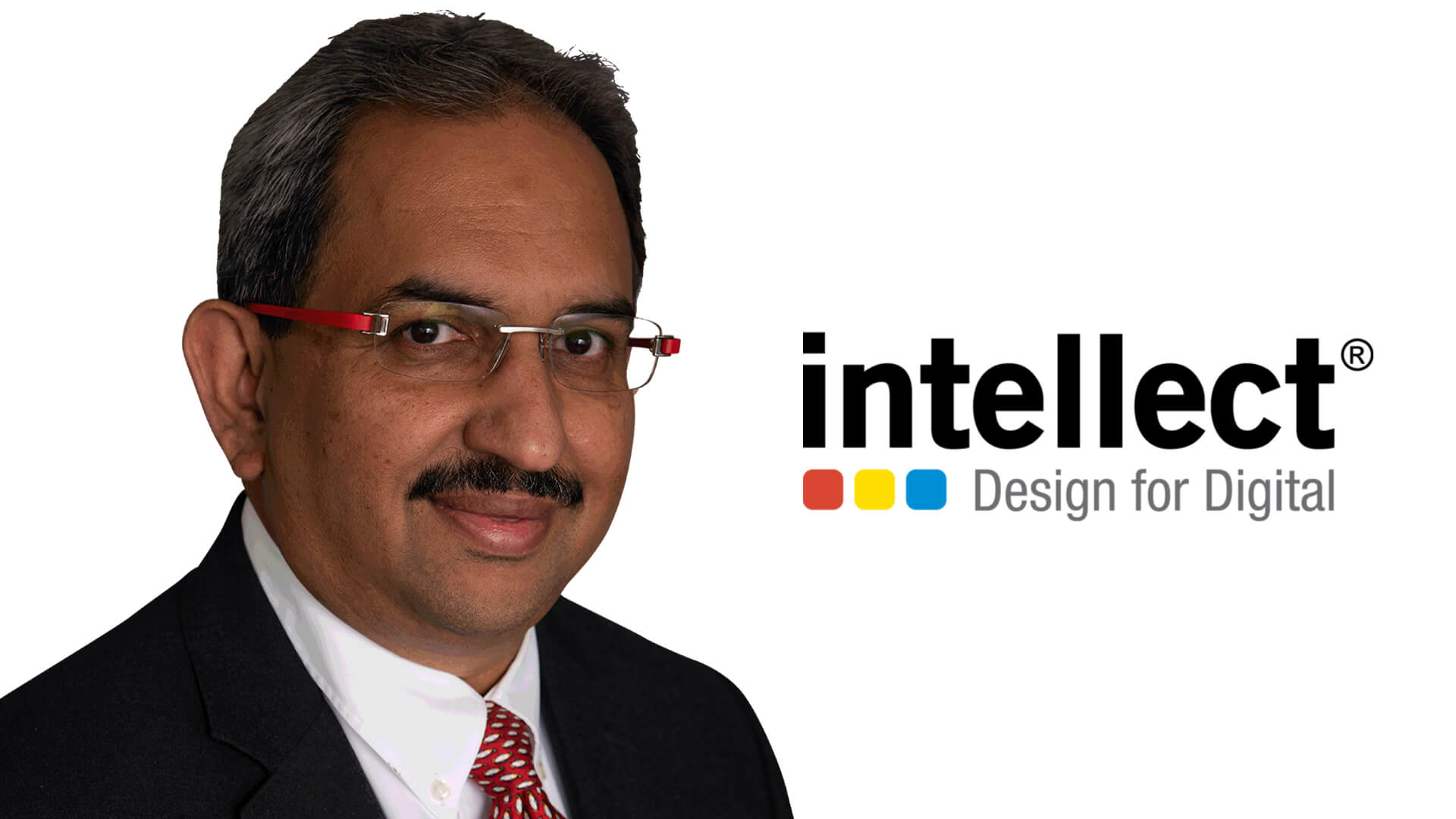 What goes into making the winner of this years' CEO of the Year? As we take a deep dive into the recipient of this title, Manish Maakan, we also examine the man's passion, humility, integrity, respect, and fun; five key attributes that have defined him, but also his work at Intellect Design Arena and iGTB. Today, we find out what makes Manish such an exceptional leader, even in the strangeness of the times that COVID-19 has brought about.
Manish Maakan is the CEO of iGTB, which is the global transaction banking division of Intellect Design Arena Ltd, and he has occupied this role since it first became available in May 2013. During the last seven years, Manish has poured his passion into building an outstanding array of award-winning products that are developed and delivered by high-performing and innovative teams that want to enable Manish's vision of contextual banking. Now, seven years on from his initial acceptance of the role of CEO at iGTB, Manish has made the firm into one of the most preferred partners for banks when it comes to digital transaction banking transformation programs across the globe. To put into context just how exceptional a job Manish has done, iGTB is currently trusted by 88 of the best global corporate banks across 55 countries, and is rated #1 in different categories by 12 analysts, and is also #1 in Wholesale Banking Transaction Banking by IBS.
However, Manish's career and journey towards leadership excellence began long before his role at iGTB and Intellect Design Arena. His impressive career spans nearly three decades, and in every role he has served, Manish has exemplified diligence, dedication, and determination. Across each role, he brings a differentiated design-thinking approach to innovation, growth, and complexity reduction in business. Manish has previously served in key leadership roles, leading transformation wherever he goes with his softly spoken nature, and unparalleled ability to reframe problems, expand team's thinking, and keep the focus on achieving ambitious goals.
In some of his previous roles, Manish has led transformation as the CIO at GE Money, set up the Technology Centre for Whirlpool's India business, and acted as a management consultant at E&Y. He has also built financial solutions for EMI Records, building on his earlier experience working as a technologist at IBM and several other IT companies in the United States. Those experiences have prepared Manish expertly for his role as CEO with iGTB as part of Intellect Design Arena. Armed with these experiences, and the values of passion, humility, integrity, respect, and fun, Manish is ready for anything that may come his way, or the way of the firm. When good things happen, he celebrates. When things do not work out as planned, he is the first to ask what could have happened differently.
A key element to Manish's approach to leadership is his conviction. In anything, Manish believes in what he does, and that belief enables his various teams to act in a way where they can deliver the best possible service. The creation of iGTB itself was a bold step, even against the advice of some consultants, to create a product-focused, IP-focused business from what had been a services business. It became the first Fintech to move a real blockchain payment, and then showcased a new contextual approach to corporate banking. Manish has always been devoted to his work, and the contextual approach to corporate banking was about acting on that conviction.
iGTB is about helping the whole customer journey, rather than simply providing automation and access to bank resources. It introduces concepts like the systems suggesting the best next step to the client, and it also pioneered cross-selling and up-selling directly through the front end, which is common now in consumer banking but unheard of in transaction banking.
One of the other aspects to Manish's leadership that truly makes him stand out in the CEO space is his ability to recruit only the best members of staff to be around him. A prime example of this can be seen in a key member of the executive team who has become a board member of the parent company. Once upon a time, that individual was a hugely demanding client who was complaining to Manish. Within a year, that individual was recruited by Manish, and now brings a special perspective to the team that no-one else can. Manish is incredibly proud that all of his team have skills that he does not, and his staff remain his top priority.
The desire for staff to outperform themselves is driven by empowerment and inspiration that comes from the top down, but also from the challenges that the firm is presented with. Creating a trusted brand from scratch is a challenge, especially one that moves high value payments around the world, and where clients are highly regulated in an industry that means any systems failures cause newsworthy reports and high fines. Transitioning the mindset of his staff away from providing an unthinking service to offering what the bank really needs, and leveraging existing IP took a substantial effort from Manish and his team. Of course, the effects from the COVID-19 pandemic continue to permeate business and make the existing challenges even greater.
However, moving all four thousand Intellect staff to a work-from-home scenario in just a matter of days with increases in productivity in some areas, is testament to the incredible team, but also to the culture created at Manish. The culture feeds the mission, and everyone benefits from that. Manish and his team are bringing consumerisation to commercial banking, with instant completion, anticipation of needs, frictionless action, reliable execution, and a pleasant feel to what has not always been the most glamorous of industries. Trust is a huge element in banking, and that is the cornerstone of what Manish has been able to accomplish. He has overseen the establishment of a brand new form of commercial banking, and already built a hugely trustworthy reputation for it.
Behind Manish's gentle temperament and soft spoken nature is a wealth of ambition and drive to help clients with even their most complex of issues. Currently, businesses all over the world are spending scarce amounts of time, cost, and effort to address modern issues with incumbent old systems. Manish Maakan has demonstrated perfectly his ability to lead people and clients in dealing with these issues, and so much more. He is the epitome of an exceptional leader, and one whom can always be considered an outstanding businessman, and a fantastic human being.