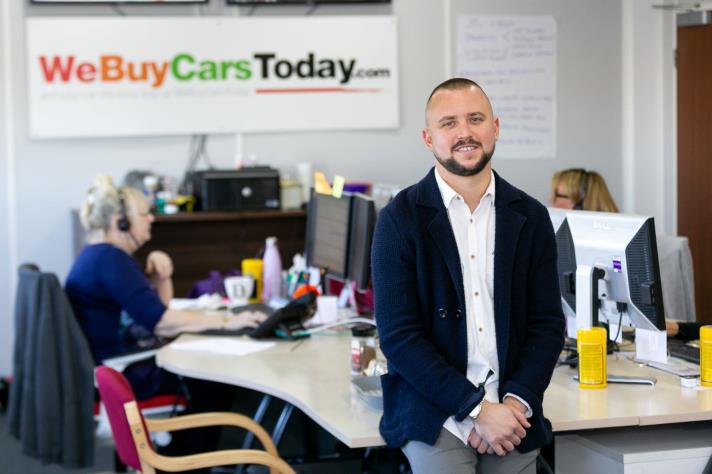 Despite Theresa May's best efforts, a grey Brexit cloud hovers over UK businesses, showering them with daily uncertainty and fear about their future. With experts predicting serious delays to imports and exports, and a virtual stand-still to manufacturing, the motoring industry is preparing for impact.
Despite the serious warning signs to the automotive trade, one business owner in particular, is not concerned at all.
The Brexit Effect
Thomas Delgado is CEO of We Buy Cars Today, the UK's third biggest car buying website and one of few business owners who believes Brexit will have a positive impact.
Luckily for Delgado, the used car industry is booming, and this shows no sign of slowly down come March 29th but why exactly does he expect Brexit to be so lucrative for his business?
"I might be optimistic in saying this, but I think Brexit will be good for the used car market purely because there will always be a need for them! Families grow, cars break down and sometimes people just want to change their vehicle but not everyone can afford to have brand new".
Delgado continues: "I think the new and luxury car market will struggle over the next two years' as people pull back from making such big purchases in light of economic uncertainty. However, used car businesses like mine will do well. In fact, I anticipate a 30% increase to revenue next year but who knows what is going to happen!".
We Buy Any Car
Launched in 2012, We Buy Cars Today offers transparent, independent and instant car valuations to motorists across the country and unlike their rivals, ensure payment is made to each customer within 30 minutes of doing a deal. Their biggest USP is their ability to collect vehicles from anywhere in the UK, completely free of charge and although the business model isn't new, the ethics behind it are refreshing.
Delgado says: "The reputation of the used car market has been damaged significantly over the years and I really wanted to help change perceptions with We Buy Cars Today. I have huge integrity as a business owner and I know what it's like to be ripped off. The most important thing for me and the reputation of the business is knowing consumers are getting a great deal, which is why we use independent assessors and stay with the customer until payment has reached their bank account. Not only that, but we are investing heavily in AI technology to guarantee consumers the best deal possible".
Young Entrepreneur
The interesting thing about this business is Delgado himself, who is 29 years old and on course to turnover an impressive £10m this year.
Like many successful entrepreneurs before him, Delgado didn't respond well to academia and by the age of 16, was flogging motors from his Mum's driveway (until she found out and put a stop to his wheeling and dealing).
In 2007, Delgado's father encouraged him to go to University but within two years of starting a business degree, dropped out to pursue his entrepreneurial destiny. Working as a "trolley dolly" for Sainsbury's, Delgado managed to save £500 to launch We Buy Cars Today and within 12 months, was turning over £60k a year.
Sacrifice
Although success was seemingly achieved quite quickly, it came with him huge amounts of personal sacrifice.
Instead of partying with his mates in Ibiza, Delgado spent every evening and weekend, buying and selling cars around the UK. While his mates were buying football magazines, Delgado was reading Business Insider. Every spare second was spent investing in his business, which inevitably caused some personal relationships to fracture, which the young entrepreneur is cleverly using to his advantage:
"While I'm so focused on building my business, I don't really have time to invest in a relationship but actually, I think that gives me a competitive edge. I am free to work as hard as I want without feeling guilty about neglecting a wife and kids. It also means I get to travel for business at the drop of a hat which is important to me as I'm launching another office in Pakistan".
Delgado continues: "Being a young entrepreneur without any personal commitments, makes me a better business leader and I will embrace that for as long as I can. I'm still only 29 and while I've got bundles of energy and motivation, I will use it to drive We Buy Cars Today as far forward as possible".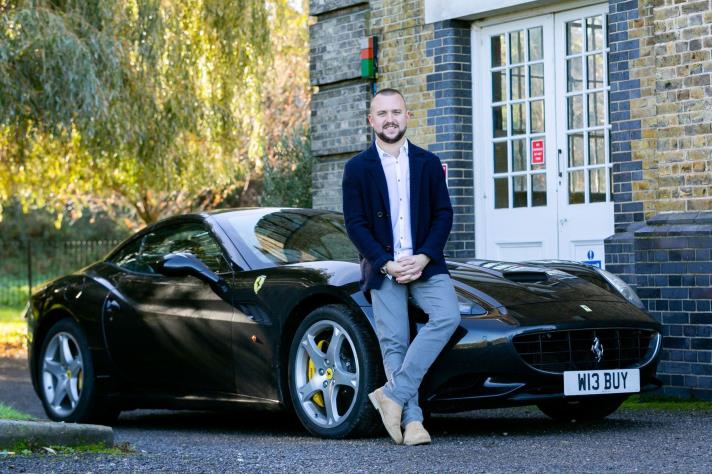 Role Model
One of the biggest driving forces in Delgado's life is his Mother, who unwittingly helped transform him from a cheeky little "del-boy" from Hertford to the accomplished young businessman he is today:
"I actually owe a huge amount of my success to my Mum who instilled a great work ethic in me. She raised me single handed whilst working multiple jobs to put food on the table and seeing that made me very driven as a person".
Delgado says: "At one point, Mum was juggling two cleaning jobs and an after-school nannying gig. It wasn't entrepreneurial but it was definitely enterprising and it made me look at other ways of earning money. In that sense, Mum was definitely my first role model".
Expansion
By 2017, We Buy Cars Today was turning over £3.5million but Delgado decided to accept an injection of cash to accelerate the company's growth, which practically doubled the size of the company overnight.
Multi-millionaire entrepreneur Jamie Waller met Delgado by chance at a networking event and was so impressed by Delgado's credentials, offered him £500k for 45% of the business.
The injection of cash enabled the business to increase its purchasing power and to further invest in artificial intelligence software:
"Taking investment was a really hard decision to make at first especially when you've built a business from scratch. You don't want anyone to swoop in and take it all away. Jamie has been fantastic as a mentor, business partner and friend and I'm so glad, we went into business together".
"As a young entrepreneur, I've faced my fair share of challenges but resilience and a willingness to graft has helped me succeed far beyond what I thought possible. Now, I know nothing is impossible".