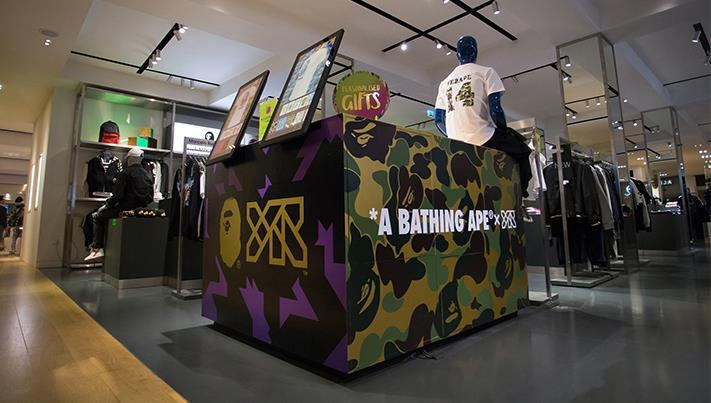 Tim Williams and Tom Hogan are thirty something school friends from South Wales and the founders of YR – the world's leading customisation company. In just six short years, YR has become the go-to destination for fashion retailers who want to offer consumers an on-demand, personalised fashion experience.
State-of-the art design software and printing technology combined with 27″ touch screens, enable anyone to create and print bespoke designs on t-shirts, trainers and accessories. In fact, YR have made it possible to customise just about anything and because their service is on-demand, it is ticking a big box in the sustainability stakes.
From 'humble beginnings' in London's Carnaby Street (where YR launched with the world's first digital graffiti wall) to offices in New York, LA, Hong Kong and Tokyo, Tim and Tom have proved they are a force to be reckoned with.
DKNY, Michael Kors, Nike, Levi and L'Oréal are just some of the global fashion brands who have collaborated with the Brit start-up since it's inception in 2013 and this year, YR is predicting to turnover a conservative £7m.
We had a quick chat with CEO Tim to find out what makes this fashtech company tick….
Combining sustainability with customisation, how do you ensure that you are constantly able to offer your clients cutting-edge solutions that meet their needs and are ahead of emerging market trends?
Customisation is all about making one of one, true on demand production. YR has always tried to tie that to incredible consumer experience as well, so whatever the production method of the finished item the customer can have a fun, engaging time creating the design. By focusing on the software experience, we can test new concepts and experiences, keeping at the cutting edge of tech. For example right now we are working on voice-based customisation, without having to invent new print or production techniques.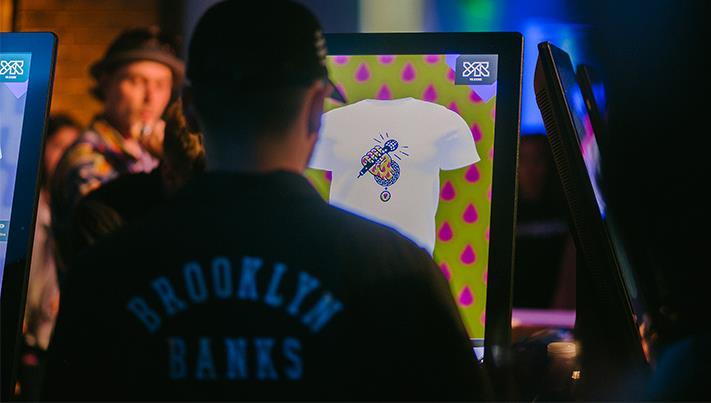 Having created the business with a friend, how do you combine friendship with business? Are there any challenges you face in this and how do you work to overcome them?
I think we have had a relatively easy ride! Fortunately, we are good friends but also both quite easy going, and we also respect each other's roles. It's important we are both aligned in where we want the business to move and how it will grow, this means that in whatever decisions we take we should be aligned in our response. Of course, there are issues and challenges now and again, I think not being in the same office is a help sometimes as we both have our own space. Most of the time any issue is easily resolved with a bit of time to think and then coming back together to work out the best way forward. Then making sure we spend quality time doing non-work things keeps our friendship – Tom has a love of wild camping so a trip away with our friends is a great way to remind us why we are friends and not just business partners.
What does the future have in store for YR and how are you looking to develop the brand even further?
YR want to be global leaders in on demand design and production, that means we plan on growing vertically as well as building on our in-store and online customisation platforms. Customisation is a super-interesting space at the moment, and it goes hand in hand with on demand production. Moving to on-demand is a huge task for brands but the benefits of vastly reduced inventory and more focused and nimble product offerings mean it's a real focus right now. This is only going to increase, and we intend to work with our current and future customers to develop faster, more engaging and more efficient ways of producing products. We have expanded globally with offices in the US and Asia, now we want to build those markets and a truly global partner for our clients.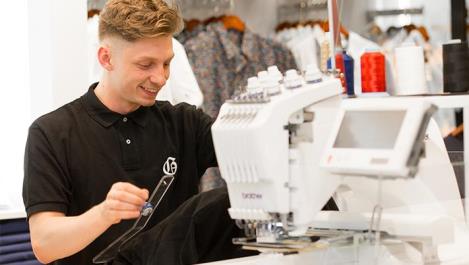 Do you undertake any celebrity collaborations, and how do these benefit your brand?
Actually, we don't really! We have worked with several individuals since we started but these tend to be fairly small engagements, of course celebrity endorsement is important for many campaigns and product launches. Luckily, as we aren't consumer facing as such, we leave that part to our customers!
Tim Williams is CEO of YR