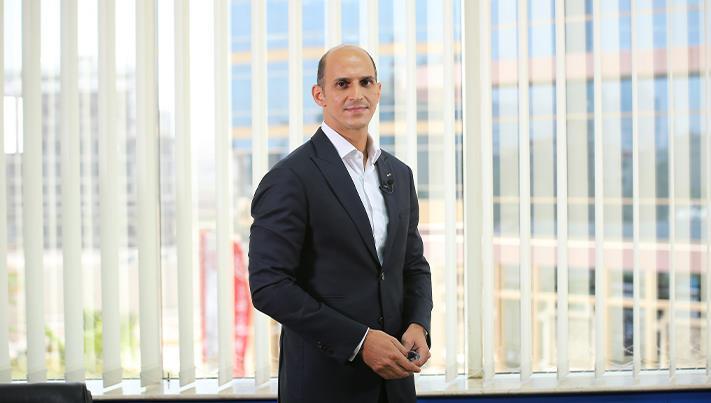 Qarar Consultancy: Experts in Data-Driven Business Solutions
Serving clients across the Middle East and North Africa, Qarar Consultancy is a leading decision analytics company specialising in offering consulting, and software technology to deliver tailor-made advanced analytics and automation solutions. Earlier this year, Qarar's CEO, Zaid Kamhawi, was recognised in CEO Monthly Magazine's CEO Top 100 programme for his firm's innovative approach to data-driven business solutions. On the back of this well-deserved win, we profiled Qarar to find out more about the firm's work and operational excellence.
Data is the driver of modern business: contained and often hidden within business data are key insights, value and revenue opportunities. As the professional landscape continues to be changed through continual technological development, businesses around the world are finding that staying at the cutting edge of their sector is dependant on their ability to adapt to the latest of these technological advancements. Above all else, data has become a key weapon in any company's arsenal, allowing them to better understand their customers and their spending behaviours. It wouldn't be an overstatement to say that enduring success relies on a need to recognise these behaviours and evolve accordingly.
Perhaps no businesses rely on these insights more than the retail banking and lending sectors, who cater their products and services to the latest consumer trends. Here is where Qarar Consultancy have focused their efforts, strategically partnering with their clients to tap into a vital information stream, help them achieve their strategic goals and maintain a competitive edge over their peers.
As a result of their advisory services and data analytics solutions, Qarar's clients are able to optimise risk, spending, product penetration, attrition, collections and – ultimately – profitability. For many, Qarar is an invaluable strategic ally in a world that has drawn itself ever closer to digitisation. In turn, Qarar have ensured that they remain at the forefront of this notoriously competitive industry through a dedication to utilising state-of-the-art modelling techniques and statistical methodologies to generate meaningful and actionable insights.
Further, macroeconomic and geopolitical factors are also accounted for to ensure that Qarar provide a truly holistic and comprehensive approach in real time to allow for highly-targeted portfolio management. Qarar's predictive decision analytics are delivered through experienced data science consultants and advanced analytical techniques applied throughout the customer lifecycle. As lending institutions are realizing the need to take key steps to harness their rapidly growing internal data, Qarar is playing a critical role in helping these organization build data-driven models with great predictive power by applying these advanced tools. The results are critical to optimising risk management in today's challenging global environment, but also in improving lead conversion, customer profitability and customer experience in a competitive landscape where every organization is fighting for their share of wallet. However, Qarar's role in achieving maximum value from applied analytics goes beyond just the data and models and focuses on helping clients operationalise developed models, fine-tune their strategies, and change their culture and processes. Qarar is seen as a trusted partner to clients, treasuring long-lasting relationships over transactions. Clients have long complimented their responsiveness, agility, adaptiveness to new requirements and their focus on simplicity over complexity.
On top of that, Qarar also generates regular banking and financial industry reports for credit providers to keep up with the latest industry information and benchmark against competitors. One recent example of this lies in Qarar's role as an analytics arm to the Saudi Credit Information Company (SIMAH), the leading credit reporting agency in the region. On the back of this partnership, Qarar has developed a whole range of data driven services that allow organisations in the Kingdom of Saudi Arabia to unlock the massive potential value that is inherent in credit bureau data, allowing them to understand and adapt to changing consumer behaviours, increasing penetration of the customer base.
Moreover, Qarar believe that, in the vast world of advanced analytics, specialisation is key – which is why they have focused their efforts on serving only a small number of industries. As such, Qarar's future lies in recognising the imminent trends that look set to shape these industries. Trends such as the rise of machine and deep learning analytical techniques- building momentum towards empowered machines, the need for organisations to source talent to interpret AI-driven platforms and, finally, the global drive towards digital transformation, particularly in financial services.

By all regards, Qarar Consultancy have distinguished themselves through a continued dedication to excellence in a time where data and greater levels of insight are invaluable to today's businesses. For the retail banking and lending sectors, they offer a guiding light into the minutiae of their customers behaviours, leading the way to renewed growth and greater efficiency.
Company: Qarar Consultancy
Address: Dubai, United Arab Emirates
Website: http://qarar.org
Telephone: +971 4 375 9363