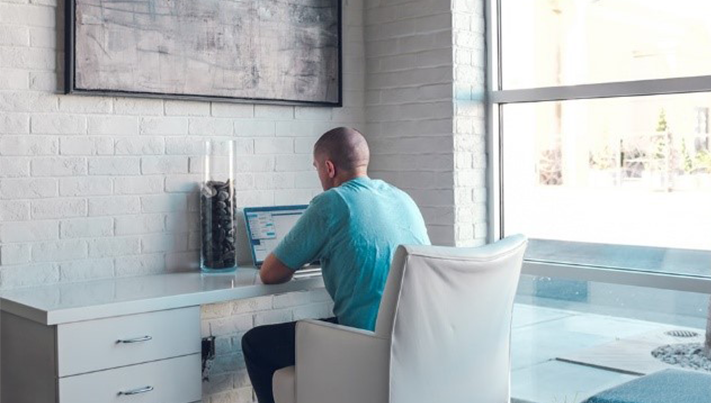 Wouldn't it be great if we could earn a living doing the things that we love doing the most? Karl Chopra is a true Porsche enthusiast, who turned his hobby into his business. Rebuilding, restoring and customising Porsches over two decades ago, he developed a particular sense for sourcing hard-to-get parts, from simple brackets to body panels. His reputation grew and a loyal circle of customers told their friends, who told their friends and so on. Design 911 was then established in 1995 and the rest, as they say, is history! As a social and business entrepreneur, Karl Chopra provides 5 useful tips on how to turn your hobby into a viable business proposition.
1) Research your new career
If everyone could turn their hobby into a career, they would. The unfortunate matter of fact is that turning your hobby into a career can be more difficult than originally planned. Some entrepreneurs are not prepared for the pressure that suddenly comes with monetising their passions, and that can cause them to feel demotivated when pursuing the career path they want. That's why it is essential that budding entrepreneurs research their new career. Whilst the person in question may have a lot of knowledge about their hobby, they need to research it around a business perspective. Is the market stable? Could you face a lack of money and employability? Do you have the finances to invest in the things you need, to start up your business? All of these questions need to be thought through before turning your passions to profit.
2) Get good at what you do
So you have evaluated the decision to turn your hobby into a career, and you still believe it is the right choice. It's time to turn your habits into skills. It is common for entrepreneurs to become complacent with their hobbies and this can lead to no room for development. Home in on what specifically you want to improve on that will help your career and begin practicing your hobby. Perhaps invest in an eLearning course, or develop on your software skills and become the best at what you do.
3) Market yourself
The most important and the most overlooked step. Whilst being social savvy comes into this, it extends further into your personal development and the community you are trying to build. If you are kind, persistent and knowledgeable there is no reason you cannot interact and create a network of like-minded people. Share some expertise for free, offer your services at a discount to return customers and contribute articles to blog posts with any spare time you have. Remaining professional and polite is a must to protect your brand, so remember to always think before you act or speak.
4) Ask for constructive
criticism Often business leaders are open to constructive criticism, but few are productive enough to ask for it. Most customers tend to not go out of their way to offer criticism of your business, especially if they do not know you well enough. If your business is online, consider setting up a mailing system or asking your audience to fill in a short two-minute survey of their experience. If your business is in person, sometimes it is best to just ask whether everything was ok and if the customer felt like they were treated correctly. Not only does this allow you to continue developing on your hobby and becoming the best that you can be, but it ensures that your community is cared for and satisfied.
5) Make a long-term business plan
If you are looking for investment, you need to make a long-term business plan. Investors want to understand your vision and the ins and outs of your business proposition before they give you money, so planning the perfect documentation which outlines your future plan is key. If you have the funds to support turning your hobby into your business, define your goals and work towards them. It is important to know where you are heading with your new business, to keep track of your goals and keep accomplishing them to maintain progress.
This piece was brought to you by the experts at https://www.design911.co.uk/