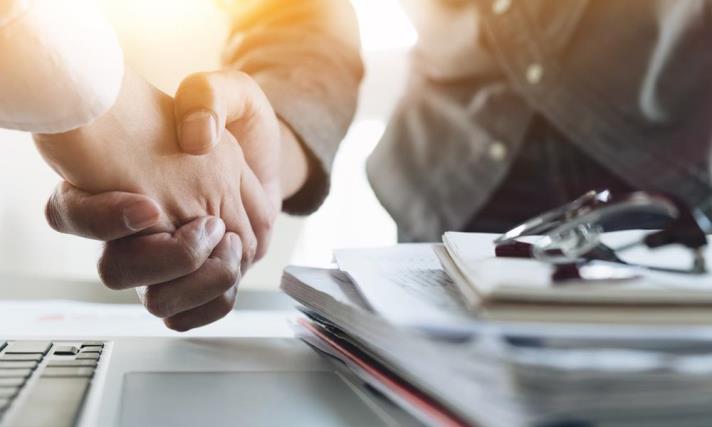 United We Stand
Ian Watson is the CEO of Altia-ABM, a specialist provider of software for criminal and financial investigations, intelligence gathering and enforcement operations. The firm is the result of the merger between Altia Solutions and ABM Software in 2016. Here he gives his tips on successfully bringing two businesses together.
In 2016 Altia Solutions was almost a victim of its own success. Having begun as an idea in the CTO's head, the firm had grown to become the leading provider of software for financial and criminal investigations conducted by police forces and enforcement authorities. In essence we had captured almost 100% of our (fairly specialized) target market. All potential customers were our customers and the business had exceeded targets for turnover.
Having achieved all we could through organic growth, the next logical step was an acquisition. Our aim was not only to expand the business but also to enable the evolution of our products and to enable new markets to be targeted. The three founding members of the firm began a process of evaluation to assess potential targets. Our criteria were to acquire a firm with a similar customer base, operating in the same field (in our case, software) and with complementary products. These criteria would be the same for any business looking to grow through acquisition. This is the easy part.
After conducting the first stages of the due diligence process, ABM Software was an ideal candidate. Its products offer a complete suite of tools for the management of covert operations, including informant management, surveillance, intelligence, and management of protected persons. Its customer base was extremely similar to that of Altia Solutions and the end-result of acquiring these technologies would be to provide a more complete set of capabilities to our customers in law enforcement.
The acquisition of ABM took place in August 2016. The process of rebranding for the group started with the commissioning of a new logo for the merged entity, new web site and corporate strapline which reflected the full suite of services provided.
The hard part for any business really begins at this point. With any business acquisition or merger there is a real risk of a 'them' and 'us' culture developing within the firm. It is important to spend time outlining the mission of the business and ensuring that you are taking everyone with you. There has to be a period of adjustment, which is to be expected, but it is up to the senior management team to ensure that everyone is focused on the end-goal. Clear communication with all employees and an investment in staff training and development is an important way to achieve close collaboration between new colleagues and a common commitment to the business strategy. Start by explaining the details of the merger as soon as is practically possible – leave it too late and your people will already have found out on the grapevine and will feel that they were an after-thought. Equally, don't do one round of communication and consider that sufficient. The briefings must be sustained over a period of time and must come from the top of the organisation.
It was made clear from the very start of the process that we would be looking for the ABM staff to stay with the company and their jobs were safe within the group. This promise was fulfilled and no staff left the company. Since 2016 we have significantly increased the headcount of the combined firm.
We ensured that at the earliest possible moment staff were told of the plans and how that would affect their futures – in a positive way. All the terms and conditions of both sets of staff were maintained post-acquisition.
Initial discussions were kept between the directors, however at an early stage the staff of both companies were informed because events including the customer roadshows required the staff to attend and participate. The confidentiality of the transaction was impressed upon the staff and there were no leaks.
The only advice I would give in relation to this situation is to trust your staff, keep them informed and in return there are no nasty surprises. This also ensures they feel fully involved in the post-deal merger.
Along with staff briefings and presentations we also went on a "roadshow" to ABM's customers to explain that as far as they were concerned nothing had changed. The same contacts and support personnel will be on the end of the same phone number and email address. We also took the opportunity to share with them the high-level plans for the group going forward. In every case there was buy-in to the new group and the plans and, as both Altia and ABM did before joining together, we continue to involve our customers in all development plans for the software. Our user-group and focus-group meetings are well received and many good ideas come from these users which we then look to develop and incorporate in future releases.
There are some economies of scale to be realised by having a common infrastructure, common financial and IT systems or common marketing for both elements of the new firm. However, the costs of an acquisition are often significantly higher than many businesses would expect at the outset. It is important to be prepared for additional one-off costs such as additional staff training needs or a programme of internal communications. We have instituted a policy of encouraging all staff to offer ideas to their managers and every idea is treated with respect – as I state at company presentations, "There are no bad ideas, just some may take longer than others to implement". We have encouraged a new approach to networking and invested in our social media activity to tap into cost-effective business opportunities.
Some of the benefits of the merged firm have been entirely unexpected.
The most significant change since the coming together of the companies is the increased access we have to senior people in our markets due to our size as well as the breadth of software solutions we now provide. Altia built its customer base on referrals driven by robust software and excellent customer service. This has not only continued but has been enhanced in the larger group. Due to this we are now rapidly expanding across the world as we are referred between investigators and police forces.