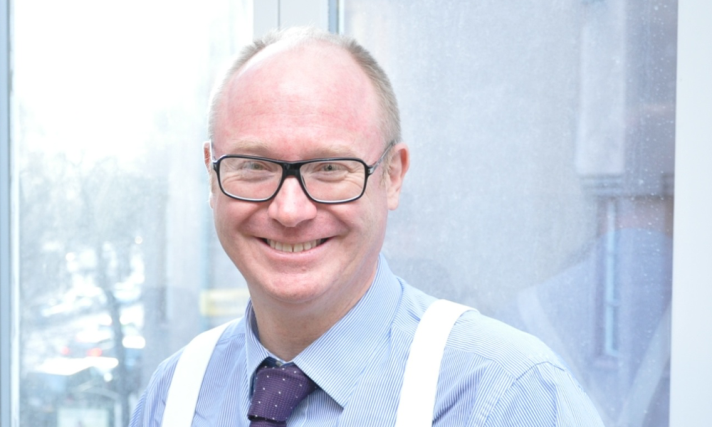 The Home of Innovation
The Innovation360 Group AB develops world-leading technology for innovation development. We caught up with Founder, Magnus Penker and he told us more about the hub of creativity that is Innovation360 Group, and what key attributes have contributed to its success.
Established in 2015, Innovation360 Group was founded by Magnus Penker and Martin Hultqvist, veterans in the consulting industry who specialised in startups, turn-arounds and successful company sales in Sweden and abroad. Alongside them was innovation expert, Agnes Sävenstedt and Sten Jacobson, who is a specialist in methods and tool development.
Magnus kicked off the discussion by outlining the mission of the firm, and telling us what targets the firm is aiming to reach to consider their mission a success.
"Here at Innovation360 Group, our mission is to strengthen the global innovation capability that's needed to address humanity's biggest challenges: food, energy, water, security, global health, education, environment, poverty and space; something we share with our licensed practitioners.
"Therefore, the company's aim is to help over one million entrepreneurs, companies, executives and scientists all over the world to become worldclass innovators. We intend to do this by providing our unique innovation measurement tool and database, InnoSurvey®, as a free-to-all, digital, AI-based, online service, complemented by an enterprise tool and specialist consultancy services provided by our consultants, as well as
through Licensed Practitioners all over the globe."
Leading from the front, Magnus encourages his team as well as the Licensed Practitioners scattered all over the world, to work alongside their clients in all aspects of their work, and sets out what aims both his team and the client should aim for in the short-term, medium-term and finally what they can expect in the long-term. He adopts a threehorizon principle, and this is a process that he has instilled in all areas of the company's work, as Magnus pointed out to us.
"On a daily basis, we advise clients to work in what we call the three horizons. Horizon 1 is short term, focusing on the here and now; Horizon 2 adds more longterm thinking to the process, as it comprises uncertainty and finally; Horizon 3, which is the unknown where you experiment and learn about what you normally do not cope with regularly.
"In our company, we try to live as we preach. Throughout the company we do our best to work with a clear matrix in the daily operations, while simultaneously experimenting in Horizon 2. This is because we want to stay on top of the situation and deliver in our very ambitious goals and vision, as well as expanding the business and keeping our position steadily."
Alluding to his responsibilities, Magnus oversees the division of responsibilities amongst the management team, and collaborates with his team to deliver a clear strategy, vision and set of goals which are realistic and match the ambition of the company. As well as discussing his main duties, Magnus is also full of praise for his staff.
"A crucial aspect of the success of our company is that we have a fantastic team, composed by individuals that take responsibility for their own tasks. Currently, my main duties are the market expansion to the US, product development and supervision of legal aspects related to the company. I am lucky to work with talented people that in parallel solve important tasks."
Magnus believes that there are a few key attributes which an individual must possess in order to become successful, but these characteristics must be shared across the whole company so that it can be a success.
"Enabling us to succeed in the industry, I believe that are a few key attributes for success, including persistence, determination, not compromising on long-term goals and being pragmatic in the daily work. As contradictory as it may sound, this combination is necessary and therefore extremely important to involve the whole organisation, while staying aware and focused on the long-term goals."
Embedded in the company ethos, is the staff's philosophy that everybody should possess goals which they strive to achieve, while also taking responsibility to deliver on them themselves, and reaching out to the management team members for assistance when it is required. Magnus believes that the company culture is a key contributor to the achievements of Innovation360 Group.
"As part of our culture, we strongly believe in continual encouragement and challenge to assure that the goals are aligned with our overall vision, objectives and strategy. To accomplish this, we meet up frequently, discuss and iron out what kind of goals we should go for."
In his concluding comments, Magnus discussed the future of the group, and delivered a summary of his hopes for Innovation360 Group. With Magnus continuing to lead from the front, there are no barriers to the company achieving unlimited success.
"Ultimately, in five years I imagine us being the home of innovation, a global hub for everything related to innovation management. As of today, we boast a presence in 28 countries and 200 licensed practitioners that work with us delivering on our vision globally. We expect and want to have 10 thousand people across the globe in five years, working with us, delivering on our high ambitions, by doing that we should reach out to one million people around the world, to make the planet a better place by using innovation management. Through these 10 thousand people and our organisation, this is possible, our aim and hope."
Company: Innovation360 Group
Contact: Magnus Penker
Address: Olof Palmes Gata 13, 111 37, Stockholm, Sweden
Website: www.innovation360.com