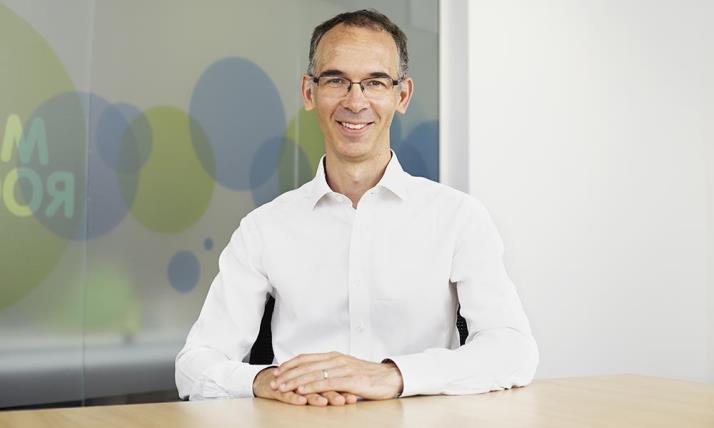 A Pioneering CEO at the Heart of a Payment Services Leader
Small World Financial Services is a leading omni-channel provider of cross-border payment services for consumers and businesses. In August, Small World's CEO, Nick Day, was awarded "Money Transfer Service CEO of the Year" at the CEO Monthly's 2018 CEO of the Year Awards. Nick shared with us some insights into this innovative firm and the reasons behind Small World's growing success.
When it comes to success in the competitive world of the payment services sector, only the most innovative businesses, and those dedicated to meeting the needs of their clients, can thrive. Small World has, from its humble origins in 2005, built up a strong global presence to become one of the leading challenger fintechs in a global industry long dominated by a small number of US public companies and regional banks.
The company's success comes from their ability to leverage their cutting edge technology platform to meet the demands of their loyal clients on each and every transaction. As Nick explains "the critical thing for our customers when they need to send money abroad, whether that is to send money to family, pay a bill, or make a critical investment, is for the payment experience to be quick, with low charges and competitive exchange rates on their transfers, and for the service to be really reliable so that they can trust that the money will arrive on time, every time.
At Small World we have spent 13 years building a truly amazing product by integrating our service into hundreds of partner banks, post offices and mobile operators around the world. In doing so we bypass the existing, expensive and slow infrastructure of the "old" world and just get the payment through to the account or person its intended for in seconds. Due to the use of our own system and partnerships, we can deliver great value for millions of clients every month, and control the customer interaction and information flows to ensure full compliance with the myriad of regulatory requirements."
It is this global "payments plumbing", along with the ability to process payments from 32 send countries to over 188 receiving countries worldwide, that is Small World's key differentiating asset, and that presents a real barrier to entry for the many wannabe payments startups. Unlike many competitors, Small World has focused on deep technical integrations with partner financial institutions, exchanging data over APIs, to enable instant transaction flows that meet the needs of our increasingly instant world.
Nick is a CEO who fervently believes in the idea that hard work yields results and understands that the entire team has a role to play in securing enduring success: "I studied Mathematics at Oxford University, then spent some years working for one of the leading strategy consulting firms, LEK Consulting before going on to do an MBA at Insead in France. As a child I lived in several different countries in Asia, Africa and Eastern Europe, which has given me a passion for different countries, peoples and cultures. Insead was an amazing environment to build the confidence to leave a more traditional working environment and start my own business. Together with two very smart, fun and independently successful entrepreneurs, I started Small World and haven't really looked back since. Between us we kind of did everything, from negotiating deals to refilling ink cartridges to save money! We processed our first transaction between Peckham and Lagos back in 2006, and it gives me a tremendous sense of pride that we are announcing the recent milestone of the 75 millionth transaction."
Nick believes that his strength as a leader comes from his passion for the business and his desire to get into the detail of solutions alongside his team to achieve quick results. "I guess my style has always been one of getting into the detail with my teams, pushing for more data and clear solutions to issues as they arise. As the business has grown I have had to evolve my style to be much more focused on empowering my team to have the right systems and processes to succeed. It is important for me to stay in touch with the heart of the business and I still love to get out into the market, visit customers and partner financial institutions, and drive innovative solutions for customers."
"It's really important to listen and understand the perspective of others – as a leader you can't do everything, you need to have the right people in place to deliver on the strategy and the plan".
Nick speaks very optimistically of the future and the range of opportunities: "We operate in a huge market, with enormous scope for growth and innovation as there are so many opportunities to reach new markets and new customer segments. We will continue our relentless focus on building strong relationships with our partners, particularly our banking network around the world, and from continually investing in technology to help us deliver fast, innovative services for our customers."
Contact: Nick Day
Company: Small World Financial Services
Address: 12 Salamanca Place, London, SE1 7HB, United Kingdom
Website: www.smallworldfs.com
Telephone: 44 (0) 207 378 1100