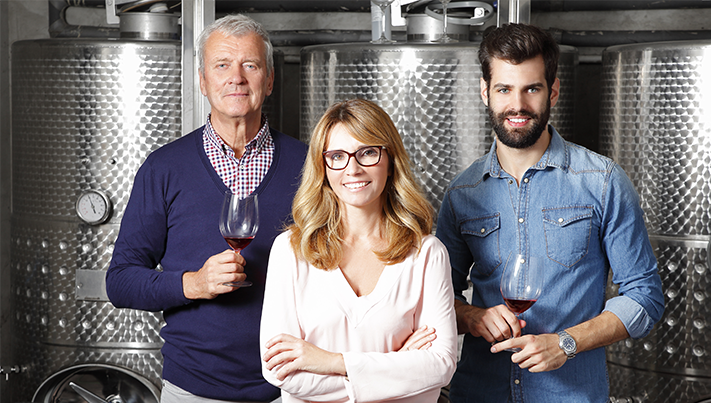 When you think of family-run businesses, no doubt you'll picture your local bakery and corner shop. They're often small-time, independent players in a competitive world — but despite this, they contribute massively to the UK economy and this is something that can't be ignored.
Teaming up with family firm David Laing, who provides double glazing in Newcastle, we take a look at why these types of businesses are important for both British culture and the greater economy. As well as this, we look at what impacts Brexit could have on the overall market. To understand the greater picture, we need to know what the term 'family-run business' actually means…
What is a family-run business?
Typically, a family business is one with fewer than 250 employees. The Department for Business, Energy and Industrial Strategy (BEIS) says that family-run SMEs are those that are majority owned by one or more members of the same family.
Over the years, we've seen some very successful businesses thrive here in the UK. Some of these brands have even been able to throw themselves into the spotlight of the global market – prime examples would include Dyson, JCB and even Specsavers. Believe it or not, these are all family-run businesses!
However, it's important to remember that family-run businesses can come in all sizes. A recent report from the UK Institute for Family Business stated that there are 120,065 brands calling themselves small family businesses. 15,725 called themselves medium sized in the UK. From these figures, we can see that more than 135,700 family-run businesses identify as SMEs. It's appears that market is quite a lucrative place to operate for families – and setting up a business may seem easier than ever before.
What does the sector look like?
The latest data taken from The UK Family Business Sector 2017/2018 report discovered that family businesses across the country employ millions of people and contribute over 20% of the government's revenue every year. For example, in 2016, family businesses generated a £519 billion gross value added contribution to UK GDP. At this time, there were 4.8 million family-run businesses which comprise 88% of all private sector firms.
As well as this, family businesses contributed £149 billion in taxes to the Exchequer. From 2015-2016, this grew by an astounding 12%. The number of family-run businesses in the UK has increased by almost 35% since 2010, and the proportion of all UK firms that are family run has reportedly grown by 10% in the same period of time.
Most of these businesses have a common goal though. Studies have shown that 63% of family-run SMEs with employees aim to grow sales in the next three years. 60% of these businesses have said that the way to achieve this is through improving the skills of the workforce.
Will Brexit affect business?
The question on everyone's mind is whether Brexit will impact family-run businesses. Since the European Union membership referendum took place back in 2016, there has been a constant change in the political landscape which has undoubtedly made businesses more cautious about their future. However, Lord Anthony Bamford, who is the Chairman of JCB, has stated that "Britain's prosperity after Brexit depends on small family businesses as they made Britain the fifth largest economy in the world".
Despite the process still ongoing, it is inevitable that Brexit will have some implications on not just family run businesses, but all businesses across the UK. There are many factors that contribute on the severity of the change – two major areas include sector and trade. Additionally, Britain's association with EU-led programs will be affected. European Investment Bank for example, has advanced around €117 billion over to British projects over its lifetime which supports innovation and making sure that SMEs have access to finance. This could soon be gone.
Although there are signs of hope from family-run business leaders like Lord Bamford, it's crucial to remain sceptical about what the future could actually hold and how as a society, we overcome any issues that might come forward. Family-run businesses have become an integral part of British culture, been passed down for generations, and proved their worth through some of the toughest challenges this country has faced, which has undeniably restored a sense of confidence in local communities. We can't predict the future, but we're certain that this won't be the end of family business here in the UK.