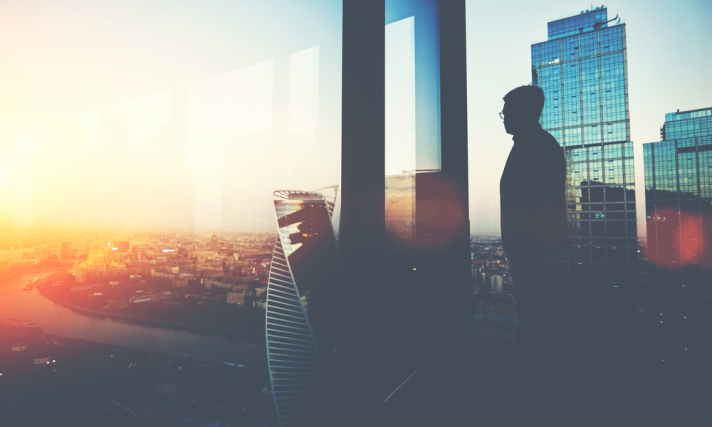 Why Other Industries Hold the key to Unlocking Business Innovation
Kieron Salter, managing director of KW Special Projects (KWSP), built the entire business around the concept of horizontal innovation, taking the lessons of motorsport into other industries to solve a range of problems for OEMs. Kieron gives his opinion on why other industries hold the key to unlocking business innovation.
If there's one thing the CEO community agrees on, it's that innovation is king. Such a message was welcomed when outlined in the UK Government's Industrial Strategy white paper last year.
However, a lack of spending on research and development is holding many organisations back from achieving their innovation goals. At a recent CBI conference, Prime Minister Teresa May announced that for every £1 of government support for R&D, British businesses invest around £1.70. Yet, in America, companies invest around £2.70, while the figure is nearly £2.40 in Germany.
It's easy to see why many organisations are so reluctant to invest in innovation. As businesses grow, innovation brings a perceived risk. Many businesses lack the freedom to operate creatively or take risks on new technology. As a result, employees suffer from idea fatigue and often struggle to understand how new processes could fit into bigger picture growth plans. Once organisations are in this mindset, it can be difficult to break free and the more innovation is put on hold, the greater the perceived risk becomes.
One answer can be seen in the motorsport industry, which is often credited for its approach to horizontal innovation; the process of taking existing technologies and processes from one sector and applying them directly to other applications in different industries. In the main, this approach is frequently adopted within the SME community but it can deliver similar benefits for larger organisations.
As of 2017, there were 5.7 million SMEs registered in the UK, representing 99% of all businesses. SMEs are agile and flexible enough to take a risk on innovation for the benefit of larger organisations, when these new ideas are shared across industries. This enables bigger organisations to integrate small bursts of innovation into their processes. Small steps towards technological change can de-risk innovation for corporate businesses and help to overcome boundaries.
Take the example of a large textiles business that wanted to introduce digital printing into its production process. This would enable customers to choose completely individual designs for textiles, at marginal cost. The company had tried to develop the technology in-house but, due to the technical demands of the new process, had faced ongoing challenges. Within just weeks of being approached, KWSP had introduced the client to a totally new way of manufacturing the digital printer, which reduced its weight significantly and made the project not only viable, but more advanced. The process for this came from an altogether different pocket of industry but added just as much value in the textiles sector as it did in more traditional additive manufacturing processes.
A similar approach to horizontal innovation is commonly used by major supermarkets across the UK. Several stores are teaming up with SMEs involved in the Formula One supply chain to reduce the energy consumed by industrial refrigerators. A new retrofit aerofoil system has been proven to retain more cold air inside the refrigerator than other materials, resulting in significant energy and cost savings.
SME collaboration presents several opportunities for larger corporations. Not only are small businesses a major contributor to the wider economy, but they can also add value to wider organisational eco-systems, enabling larger businesses to adapt and thrive in more open environments. And this is not limited to private sector businesses. In fact, horizontal innovation is also being used within large private institutions.
In the healthcare sector, advanced equipment commonly used in motorsport is being integrated into incubators to record and store important data as newborns are transferred between wards and hospitals. G forces and vibrations experienced by babies are indicating important information pertaining to heart rate and blood pressure. Not only is this freeing up nursing staff to focus on more critical areas of care, but also helping hospitals to utilise accurate data more purposely.
In recent years, SMEs have taken advantage of new technologies and ideas to boost their contribution to corporate innovation. Changing technologies and niche market demands have enabled SMEs to strengthen their proposition, helping larger organisations to reduce some of the structural disadvantages that stem from their limited abilities to reap economies of scale. Today, small businesses have become the driving force behind the innovation that Government is promoting, free to work outside dominant paradigms and exploit commercial technologies that have otherwise been out of reach for larger corporations that struggle to take a risk on something new.
So, how does a CEO start to harness the benefits that horizontal innovation can bring? The first step is to understand where horizontal innovation can add value. Undertake an audit of your existing business to understand where you can add further value through collaboration. At KWSP, we have always had strengths innovating and streamlining processes for the motorsport industry and many larger organisations lack this agility. Our opportunity is to deliver the flexibility and speed of motorsport operations to other industry sectors, and larger corporate organisations.
Once you have identified opportunities to add more value, begin to engage with SMEs from other industries. Never underestimate the value of open dialogue and collaboration when pushing boundaries. By working closely with Innovate UK and putting ourselves forward for Horizon 2020 funding, KWSP has been able to forge many lifelong beneficial partnerships with businesses in completely different industries.
Finally, don't shy away from a new approach; embrace horizontal innovation today. It's easy to remain in the mindset that change poses threats to your business. Every business decision a CEO makes carries an element of risk, but if you work closely with smaller businesses to mitigate these, you can turn innovation into a major competitive advantage.
The Industrial Strategy is right to place innovation at its heart, but this cannot be realised within individual businesses alone. Collaboration is critical to driving innovation and, with SMEs leading this charge, big businesses can collaborate effectively to achieve greater agility, creativity and ultimately, productivity.