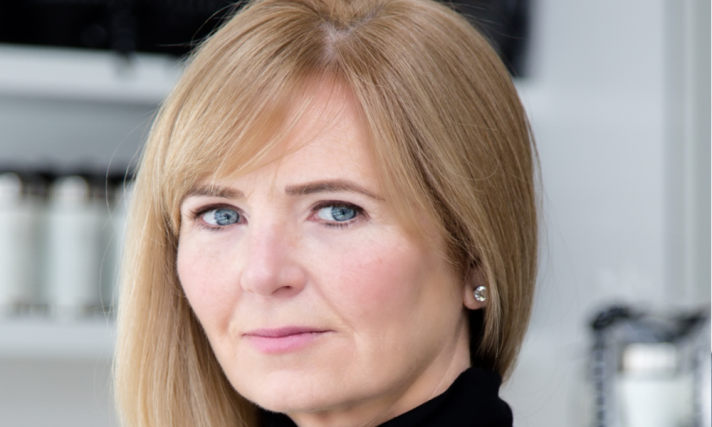 Starting as a premium loose-leaf tea company, Sahara & Co has risen from humble beginnings. We spoke to CEO Monthly's Business Woman of the Year 2017 and President of the company, Yvonne Robertson to find out more about her company and her own success.
Three years ago, Yvonne Robertson's resolute focus on healthy, natural and safe wellness products started Sahara & Co on the path towards the global wellness brand it has blossomed into.
The Sahara & Co Studio is located in Toronto's fastest growing neighbourhood of Yonge and Eglinton, whereby revitalizing the area is crucial to successfully managing the influx of over 20,000 new residents who are expected to relocate to the area over the next five years. With the firm's mission being to provide premium products with wellness benefits, there is a lot of hard work that the team have to undertake, and Yvonne alludes to this when describing how the firm plans to achieve its mission.
"Achieving our mission is more difficult than it appears, as verifiable sourcing and block chain management is difficult when amalgamating a collection of ingredients. In the very crowded and competitive market of tea blending, we take the extra steps to ensure that we are a company which we can be relied upon."
Boasting a global presence, Yvonne describes the types of clients and customers that the team typically works with, outlining who is usually interested in its offerings. The business has risen rapidly, holding many brands in its portfolio which have spread all over the world.
"Sahara & Co may be locally run, however our appeal has grown worldwide. The blending of the ethnic cultures lends itself to diverse tastes and opportunities, and we have been inspired by the vibrancy of Toronto in the research and development of our various products. This has transpired into an international appeal and we have adjusted our product offering accordingly.
"In our short business history, we have expanded throughout North America, some parts of Asia and the Middle East under various brands: Sahara Tea luxury loose leaf teas; Sahara & Co lifestyle products, and the soon to be launched Studio Line, an affordable wellness option for everyday living."
Regarding the competition, Yvonne tells us how the company is able to differentiate itself apart from its competitors, commenting on the relationships that the team build with customers, acknowledging that if people produce the right products then they can cater to everyone.
"Essentially, what makes us unique is our grassroots beginnings. We are local, which is not the trend. Our Mentorship Program is rare to find and we put a lot of effort into exposing young leaders. Every summer we hire three University students, and they experience international travel, sit in on trade issues and learn to apply marketing strategies.
"This experience is crucial if we want to foster a sense of entrepreneurial spirit and motivation to become a business owner. All too often there does not seem to be venues to encourage and inspire women to step out on their own and take calculated risks. My first incorporated company was in my twenties with a tremendous amount of family support. Often, I hear of apprenticeship or mentoring programs who have the students working for free, and I completely take issue with this.
"Moreover, I think what sets us apart is that we want not only the opening order but the relationship with our customer. We want our companies to succeed and we help them as it applies to us."
Talking about the internal culture within the firm, Yvonne comments on the fact that the firm has a great working environment, with the company keeping in contact with those who leave, and that the mainly female staff all work together to produce great products and services.
"Personally, I think our corporate structure and philosophy lends itself to attract female workers. We have a strong return ratio of
university students and university graduates who keep in touch even when they have graduated from our Mentorship program."
Ultimately, with Yvonne at the helm, there looks to be a bright future for Sahara & Co, and Yvonne signs off by commenting on the innovative and exciting new products that the firm is working on,
"Looking ahead, the future for Sahara & Co is exciting. We are currently creating new and exciting products to help bring the focus on Mental Health. In 2018, I think we will be able to launch a new line of products to help the entire family with the crisis of anxiousness and balance. However, we want to do it right so I am taking the time with our R&D."
Company: Sahara & Co, Ltd
Contact: Yvonne Robertson, President
Contact Email: sales inquiries, [email protected]
Address: 953 Mount Pleasant Road, Toronto, Ontario, M5P 2L7, Canada
Phone: +1 647 341 4151
Website: www.saharandco.com