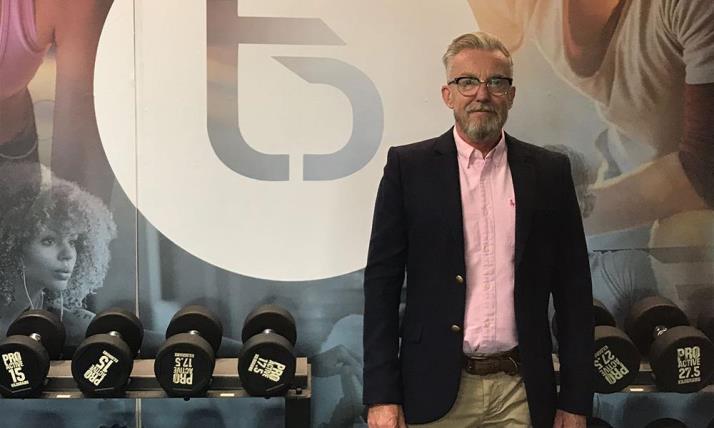 A Pioneer in the Health & Wellness Sector
The Thames Club is an independent, and privately owned, Health Club and Wellbeing Centre. In July, CEO Monthly Magazine Recognised Managing Director, Peter Williams as the 2018 CEO of the Year 2018 for the United Kingdom, as part of our ongoing CEO of the Year recognition programme. Following that success, we spoke to Peter to find out more about his unique approach to business.
The world is reigniting its love affair with the health and wellness industries. Yoga retreats, happiness holidays, and meditation vacations have become commonplace, and highly popular among millennials and baby boomers alike. This trend seems to be in direct correlation to the transition to a more digital-centric world – as the world becomes ever-more 'cyber', a need to escape from it grows in turn. Officially, the fitness industry has been growing year on year, with statistics suggesting that, in late 2017, one in seven people were gym members.
The private fitness sector is, by every metric and perspective, the primary driver for this growth. The Thames Club in Surrey is one such institution behind this phenomenon. Since taking over the Thames Club in 2013, Peter has spear-headed the Club's growth, generating 11% profit and 7% membership growth.
Utilising a background in sales and marketing, specifically in the premium lifestyle sectors, Peter was perfectly placed to reinvent and revitalise company culture and implement a business turnaround strategy that has proved, by all regards, to be an overwhelming success.
Peter goes into more detail about the specifics of the club, "The Club has over 2,500 members and employs 35 full and part time staff, and over 60 self-employed instructors, personal trainers and health practitioners. Further, the Club has superior sports and health facilities including; a 20-metre indoor heated swimming pool, spa bath, sauna and steam room, high-end gym equipped with Technogym fitness equipment and wellness software technology. The club offers 110 fitness classes each week across three studios, offering a full and diverse range of classes with first class instructors.
Finally, the club has a wellbeing centre offering a range of beauty facilities and also including a physio suite, pole fitness studio, acupuncture, sports massage and nutritional services and newly refurbished members lounge area with a range of healthy food and beverage options."
New since the end of 2017 is the Hot Yoga Club, a yoga and Pilates studio dedicated to offering something a little more refined for discerning Thames Club members. Co-founded by Peter and Amanda Free – a renowned yoga teacher in the UK – the Hot Yoga Club operates independently of The Thames Club, but offers preferential rates to club members.
According to Peter, the Hot Yoga Club "was designed to offer another lifestyle choice for beginners and more experienced students, providing an ideal complement to all other fitness and holistic training."
Naturally, the conversation soon turned to Peter's role and responsibilities as Managing Director of The Thames Club, "I oversee the team of employed and self-employed staff and fitness professionals to provide a first-class facility and lifestyle experience to members. As a health and fitness service, we have to help members fulfil their goals and provide a quality environment for them to exercise, challenge themselves, and relax in a convivial and healthy social atmosphere with a team of professional and welcoming staff."
"Equally, it is important to be a driving force behind member sales and retention strategies to increase loyalty and member advocacy, with an emphasis on the member journey and customer service. As a board director of Thames Club Ltd, it is my duty to present the monthly accounts at board meetings, prepare annual budgets and forecasts and ensure value is given back to shareholders by achieving budgeted Earnings Before Income, Tax, Depreciation and Amortisation (EBITDA) for the business each year."
Peter's role extends to other departments – such as recruitment and human resources – alongside ensuring that The Thames Club engages with the local community, "It is also my responsibility to drive and manage the conference/events aspect of the business and ensure maximum occupancy of meeting rooms. Equally, I manage all recruitment and HR processes within the businesses, including running apprenticeship, work placements, and liaise with local community schools, colleges and prison services."
"Finally, I have full accountability for financial and health and safety compliance and managing yearly audits with external providers/auditors."
Peter talks about his management style, which includes the view that general staff and managers need to collaborate to succeed, "My belief is that to have a highly motivated team, it is necessary to have a system of collaborative management that involves all areas of the business, and all employees – not just the management team. Employees are at the sharp end of the business, and interact the most with your customers or members. They have the most valid and current feedback, and they often have really innovative ideas that should be welcomed and embraced."
"I believe managers should be accountable for their specific area of the business, but should fully comprehend and collaborate with their colleagues so that a uniform and fully bought-in approach is carried out throughout the teams. At the end of the day, managers should have time to manage."
Contact: Peter Williams
Company: The Thames Club
Address: Wheatsheaf Lane, Staines, TW18 2PD, UK
Website: www.thethamesclub.co.uk

Telephone: 01784 463 100