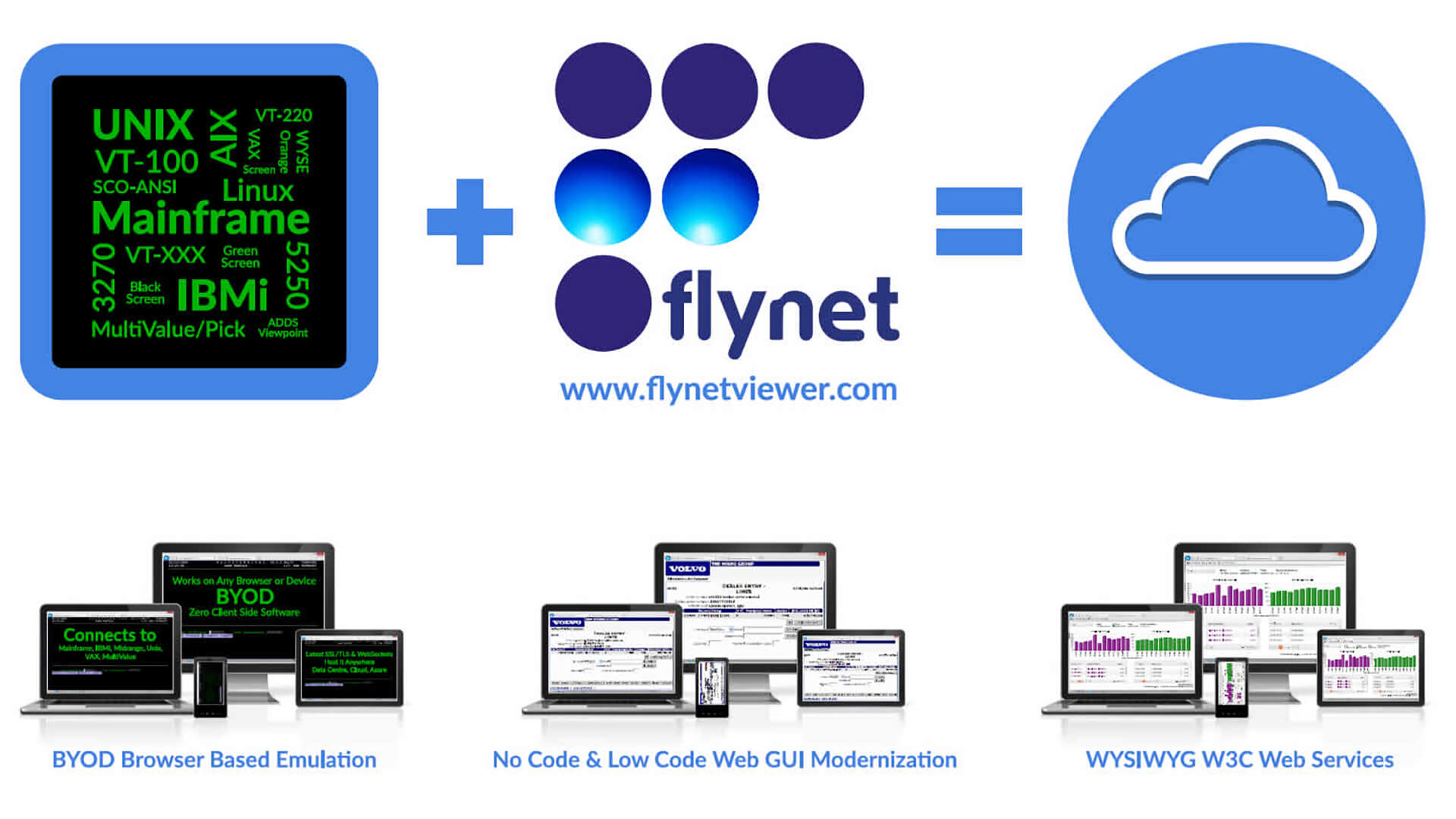 When it comes to looking for a new way forward, Flynet have found a way that doesn't disregard the past. Winning the award for Most Innovative Web Terminal Emulation 2020, Flynet have a lot to share with businesses internationally. Join us as we look a little closer to see what we can learn.
Founded near to the University of Cambridge, the roots of Flynet are understandably technical. Originally focused on solving clients' host system integration and mainframe connectivity problems, the company's remit has developed to focus on helping companies to future-proof their legacy applications. This is achieved through the use of Flynet's web based terminal emulation technology.
Being a leading supplier of host server integration software, Flynet has developed a suite of software to allow users to connect and administer their host system environments. Used by companies such as DHL, BMW, HP, Vodafone, and Tesco, Flynet has proven itself immensely capable thanks to its ability to handle issues of the present while embracing the potential of the future.
This is thanks, in no small part, to the philosophy of Flynet, centred around the principles of Enable, Enhance and Evolve. Enable is the foundation of the business. Flynet TE frees host connections from traditional desktop-based applications and instead moves them onto a safe, secure and responsive web based terminal emulator. Flynet TE works with a plethora of business systems, and connections can be centrally managed via the Flynet Viewer administration centre.
Enhance is shown through Flynet Viewer Studio UX (User Experience). This software helps clients turn their green screen host applications into modern, responsive web-based user interfaces. The no-code or low- code platform can be used by Flynet on behalf of the client or configured by the organisation itself. Through this, organisations can dramatically reshape the way they interact with Mainframe, iSeries, Unix, VAX, VMS, VT or MultiValue systems for the better. Making the system easier, and more responsive for the end user- as well as making it much less alienating for new staff members unfamiliar with green screen technology.
Evolve revolves around Flynet Viewer WS (Web Services), providing the ability to use the low-code or no-code toolset for web services. In conjunction with Flynet Viewer DataConnect, clients can transform their host environment into a business system-interface layer's dynamic component. This unleashes the potential of the clients' investment in their host system, which enables them to freely interact with and feed third-party business systems.
Innovation is key to any venture, and Flynet has proven that they can innovate and evolve with the best of them!
Flynet Contact: Rhiannon Dakin
Website: https://www.flynetviewer.com/