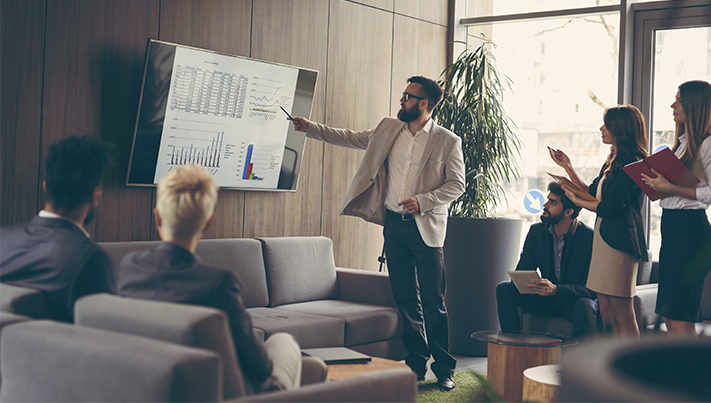 Established in 2010, Absolute Communications Group is an integrated communications agency based in Dubai, the United Arab Emirates. Named 2019's PR Agency of the Year by CEO Monthly Magazine, we took some time to profile the firm and find out more about their dedication to innovative, client-centric communication solutions.
The greater communications industry has been forever changed by technology. Indeed, in many ways, it has paved the way for development and swift expansion as companies learn to cherish tools that allow for seamless connectivity. Effective communication, after all, is utterly crucial in this modern age of business, acting to bridge the gap between a company, their stakeholders and their clients.
Capitalising on this growing need, Absolute Communications have distinguished themselves early in a market which has always craved new solutions, new ideas and new approaches to tired business problems. With a client base that includes Nikon and Novo Nordisk, Absolute have, in many ways, harnessed an expertise that belies their relatively small size.
Working primarily on three fronts; public relations, digital strategies, and live communications, Absolute have moved into markets that were ripe for the taking, realising that future business success hinges on an ability to capitalise on the opportunities these sectors bring to the table.
Of that triumvirate, public relations comprise the core part of Absolute's portfolio – for the time being – and for good reason. Regardless of business size, good PR management remains important in this digital-centric environment. After all, people can access information easily, so it is essential that this information helps positively inform a potential client's opinion, rather than divert them to competitors or peers. There's a certain proactivity in today's PR activities, so it is essential to have a PR firm that understands the ever-changing business landscape, reacts to it, and pounces on new opportunities when they arise. This is, ultimately, what Absolute Communications excels at.
On top of their more traditional PR services, Absolute Communications also engages in comprehensive digital marketing solutions. Described, suitably, by Absolute as the 'innovative
powerhouse' of the company, it serves to offer clients an array of options that are design from the ground up to grow their business in the most vital of arenas – the online space. From website design and development to search engine optimisation and social media marketing, Absolute have the talent and honed skill to ensure that their clients remain utterly up to date, and at the cutting edge of a sector that never stops moving forward.
For this, Absolute Communications Group was recognised as one of the best PR firms in the region, with a commitment to delivering results for their clients, to enable them to flourish despite economic uncertainty.
Company: Absolute Communications Group Address: Dubai, United Arab Emirates
Website: http://www.absolutecg.net
Telephone: +971 564 241 999