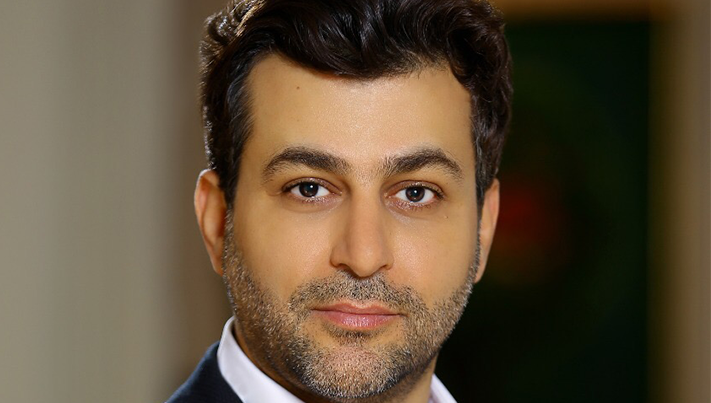 By all considerations, the Charisma Group is a regional powerhouse in the Middle East, leading the development of dynamic and relevant Arabic media content permeated with cultural resonance. Earlier this year, Aiman Al Ziyoud, the company's Founder and CEO, was recognised as one of CEO Monthly's 'CEO Top 100' – a programme created to recognise the truly extraordinary leadership across a plethora of industries around the world. Al Ziyoud took some time out of his busy schedule to talk us through the remarkable achievements of Charisma as they look set to expand into new markets.
Far from being a dying media, Charisma Group believes television as an ever-evolving tool, utilising the digital revolution to better connect with consumers in ways that few industries can. This has been the absolute crux of the group's enduring success, as they look to truly reflect their viewer's interests, change in the face of constant change, and create content that makes – simply – for essential watching.
Despite its expansive reach, Charisma also understand that, to best realise their founding ethos, they need to anchor themselves in locality: to demographics and to individual markets. This is where Charisma truly differentiates itself, embracing the personalisation offered by today's technology with accessibility, interactivity and mobility. Today's media is both reactive and incredibly social – Charisma are the first to truly realise what that means in terms of the media sector as a whole. It would be no overstatement to say that Charisma's position as a trendsetter in the industry was built on the back of Al Ziyoud's innovative An Innovative CEO Driving the Future of the Middle East's Media Market
mindset, guiding the company towards a future defined by the viewer and their behaviours.
"It's about now. I wake up each day with this powerful sense of urgency, understanding that today will help define the future of Arab storytelling locally – and on a global scale." Al Ziyoud says.
As Al Ziyoud is keen to discuss, Charisma Group has always driven to be a paragon in a world that always seems a couple of steps behind. "Charisma is a production powerhouse that delivers 1,500 hours of premium, tailored content a year across highly-rated Arab TV channels around the world. Since the company's inception in 2005, Charisma has been a key partner and enabler for some of the most successful TV channel brands. At the moment, we work closely with MBC Group, Rotana TV Group, Abu Dhabi Media and Dubai Media, serving as a matchmaker between the right content and the right platform, brining dynamic and relevant programming to millions of Arabic speakers across the world."
"Arabs have been telling stories longer than anyone."
Al Ziyoud is a believer in telling stories that matter, regardless of if they are controversial, or rock the boat. "Audiences care about what speaks to them. What they can relate to – we need to build shows and tell stories that do the same. This can mean controversy, but we have to be willing to get in there. Otherwise we risk irrelevance. Good content – content that stands out – is powerful and resonates. It needs to be talked about, whether it's light entertainment news, or heavy drama. We must not be afraid to tell these stories. Fear kills creativity. Creativity needs time, space and most of all, accepting the possibility of failure. This is exciting and important work, and why get out of bed every day to do it."
"The Arab world is full of talent: we have the technique, we have the technology. The stories are right here. We have that, and we've always had that."
Innovation lies at the very heart of Charisma – evident in their out-ofthe-box thinking, and willingness to try new things, reach for new markets, new audiences. From talks shows, to game
shows, to reality TV and drama, Charisma seek to pinpoint what international content will succeed locally. It's an entirely new perspective in a sector that has, perhaps, been unwilling to evolve to the latest developments, as Al Ziyoud explains. "The regional multimedia entertainment landscape is experiencing fast-paced and dynamic growth, with an increase in demand for localised, digitally friendly content. This creates an environment where timely and tailored content is king. Charisma's focus is on the viewer and, although we work primarily on a B2B basis, our success is measured through the audience, making them the real customers and the group's focus."
Prior to the Charisma Group, Al Ziyoud held important roles at the MBC Group, including the position of Executive Producer, responsible for creating and producing a variety of successful formats. This included the longest running hit game show in Arab Television history – "Huroof wa Aloof." Charisma's creation remains very much in the vein of Al Ziyoud's previous work, utilising his keen eye for determining successful formats to drive audience engagement in ways that the region has rarely seen.
For their clients, Charisma remains a stable and reliable partner, combining its undeniable expertise with a deep local knowledge to deliver best in class content creation. "Charisma looks at what is missing from the market – what there is a demand for – and reaches out to its clients, comprised of some of the most prominent media groups in the Middle East. With our locally-tailored content across a range of genres, and a data-driven approach to content management, Charisma has established a firm track record of market leadership in production."
We also know that the best content is content that travels. This is where TV producers and digital distributers collaborate. For us, that means breaking out of our old mindsets and formats, and delivering content that is just as accessible, insistent, and talkable, whether it's on your phone or in your car. Maybe it's building an online chat ecosystem, maybe it's shorter (or longer!) episodes.
Yet, Al Ziyoud is quick to establish that Charisma's success is the result of a collaborative effort, reinforced by a talented staff. "They are the core of our success. Without these gifted minds and eyes, we won't be able to deliver what we deliver. Our staff is diverse and highly collaborative. Charisma believes in retaining highly talented people that are eager to grow themselves and grow the company along with the new blood we keep on injecting into the company. Indeed, a lot of the people who have high positions in the Arab media scene have passed through Charisma Group."
As we come to the end of the interview, Al Ziyoud remarks on the key to Charisma's future, as they look to capitalise on their remarkable market position. "Success will result from maintaining and expanding Charisma's unique selling position as an unrivalled multimedia Arabic content provider that combines globally competitive technical know-how with unparalleled knowledge of the Arab world. Our scientific and locally-tailored approach guarantees locally relevant content across emerging platforms that engage audiences.
"As for Charisma – we plan to diversify beyond the region, and to intensify our efforts vertically in lines of production. There's undoubtedly an appetite from the consumer to engage directly with our content, so we're looking at digital transformation, since the customer is our core and we should move closer to approaching them in new ways."
"Inspired by the audience" is our tagline and it is our ethos.
Company: Charisma Group
Address: Dubai Production Studio City, Dubai, UAE
Website: http://charismagroup.tv
Telephone: 971 4 240 6686