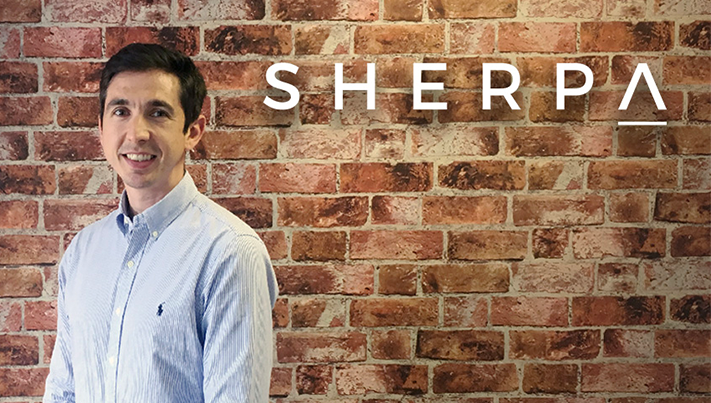 Sherpa Marketing have today welcomed a new Creative Director to their growing team. The specialist technology focused ABM and channel Marketing agency have seen their team grow rapidly over the past year as they continue to invest in and expand their service provision for clients.
Martyn Lewis joined the team on the 17th June and will be heading up the Agency's creative division, working for both the client services team and Sherpa's own brand marketing team.
Sherpa CEO, Tom Perry, states: "All of our investments this year have been around delivering global ABM programmes and we have made significant investments in ISR, account direction, ABM strategists and have now decided to enhance our creative capabilities. Martyn will be building out the Sherpa Studio proposition, which will deliver high end creative services for all of Sherpa's ABM programmes. This initiative will provide an unparalleled level of Creative expertise to our channel customers, addressing a long term problem of poor access to higher end creative in tech channels".
A dynamic designer with twenty years of experience across a broad range of disciplines, Martyn has spent the past 12 years running his own graphic design business and has operated as a freelancer for Sherpa. "Having worked closely with Sherpa for the past few years, I am excited to formally become part of the team. Sherpa is undergoing a rapid evolution and it is great to become part of that and to lead the way on their Creative Capabilities. With ABM becoming a requirement for many companies, I am pleased that Sherpa have recognised the requirement for high-end design across their programmes. I am looking forward to bridging the gap between channel customers and top level creative design".