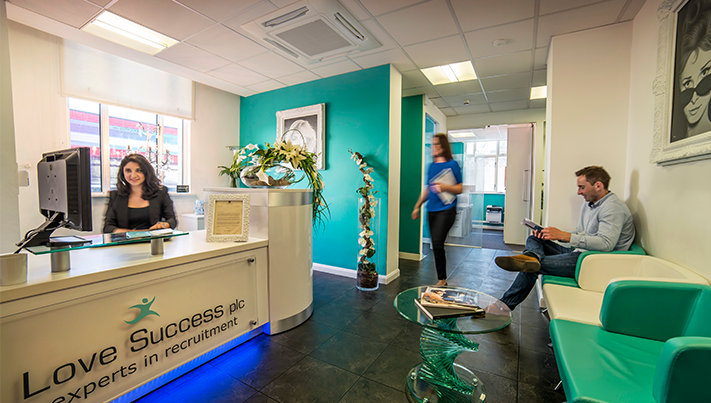 Love Success, a multi-award-winning recruitment agency is celebrating after its founders, Jane Atherton and Julia Vassie received the CEO Monthly award of Leading Women in Business 2018 – an accolade that is testament to the company's growth and commitment to delivering the highest standard of service.
This latest award comes after the London-based company reported another huge half year period of growth, which saw its turnover increase by 23% with a 43% rise in net profit – figures that reinforce their continued success.
Working with a number of HNWI and celebrity clients, Love Success has continued to go from strength to strength, forging strong relationships with new and existing clients in all areas of the UK.
With its strong PA, Retail and Digital Commerce divisions, and high calibre of recruitment services for a wide range of industries specialising in permanent, temporary, contract and fixed-term recruitment, as well as payroll, Love Success has continued to grow, despite a number of high profile economic threats.
Armed with vast experience and expertise working across all areas of the industry, the company's founders have successfully protected the company from threats such as the uncertainty attached to the UK's forthcoming exit from the European Union.
Focusing on securing the company's future, Jane and Julia frequently examine core growth indicators including gross profit margins, operating profits, turnover changes and temporary staff placements in order to keep the company on track to achieving its goals.
Working with over 250 clients each week on a National basis, since launching the company eight years ago, their customer network has grown to over 7000 clients and is continuing to grow.
Of course, this is not the first time that Love Success has received an award. Previous successes include being named as the Best PA & Office Recruitment Agency in 2018 and the Best Female Owned Recruitment Agency UK in 2017.
The company was also named as having the top London female directors in the 2017 Scale-up report, so it's no surprise that Jane Atherton and Julia Vassie have received their most recent award.
Providing recruitment services for PA and office support, HR, marketing, compliance and finance, Love Success has big plans for its future, including adding to its ever-growing catalogue of awards.