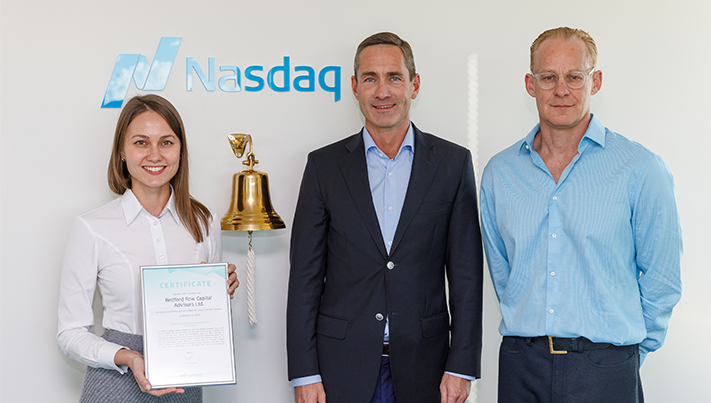 Bedford Row Capital is a boutique advisory firm which specialises in assisting SMEs in raising debt capital. In October, Bedford Row's Chief Executive Officer, Scott Levy, was recognised by CEO Monthly Magazine as 2018's Finance CEO of the Year for London. Following this success, we spoke with Scott to find out how he has capitalised on a niche gap in global finance markets.
Disruption defines today's financial landscape, as established firms look to distinguish and differentiate themselves in an increasingly competitive sector. Yet, opportunities for growth and expansion seem plentiful on the back of emerging technologies and expansive paradigm shifts. As Scott explains, Bedford Row Capital was formed in response to such an opportunity: "Bedford Row Capital was established in 2016 because of a gap in the market which prevented SMEs from tapping the debt capital markets. The Company has helped more than thirty companies raise listed debt which has included not only conventional asset-backed debt but also shariah-compliant sukuk and short-term commercial paper."
Scott continues, moving on to detail Bedford's area of expertise and client base. "Bedford Row Capital's role is to support the process of creating listed debt securities. We provide an end to end service which assists in the structuring, formation and listing of debt securities – traditionally, this was a service provided by merchant banks but has been rationalised out of existence. As a specialist in asset-backed debt securities, the Company provides
both project management and servicing to support the ongoing obligations of stock exchanges, auditors and security trustees as well as providing transparency to investors through regulatory updates. Equally, we support a wide range of corporates with business interests from Vancouver to Tasmania (moving east to west, of course); clients who have real assets and identifiable cashflows who can benefit from the opportunity to raise funds from the international debt capital markets."
As we come to the end of the interview, Scott takes a moment to emphasise the role of the Company's staff in securing
their success. "Ultimately, the Company excels because of the quality of its team and the effort they put in to ensure that all stakeholders receive timely, accurate and clear information. We have a dynamic, multi-lingual team which delivers outstanding efficiency and transparency in its operations."
Finally, in his closing comments, Scott discusses Bedford Row Capital's projections for the future of debt capital markets, following a year of volatility and uncertainty in the greater financial sector. "We expect to see strong interest at the shorter end of the market (commercial paper) as low (or negative) interest rates penalise
cash rich businesses. There is no end in sight to a return to normality for bank lending and with no respite from the ECB or Bank of England, the debt capital markets will be the main source of funding for asset-owning businesses." Whatever the future may hold, Bedford Row Capital Advisers remain one of the pioneering stalwarts of an emerging and vital sector.
Contact: Scott Levy
Website: www.bedfordrowcapital.com