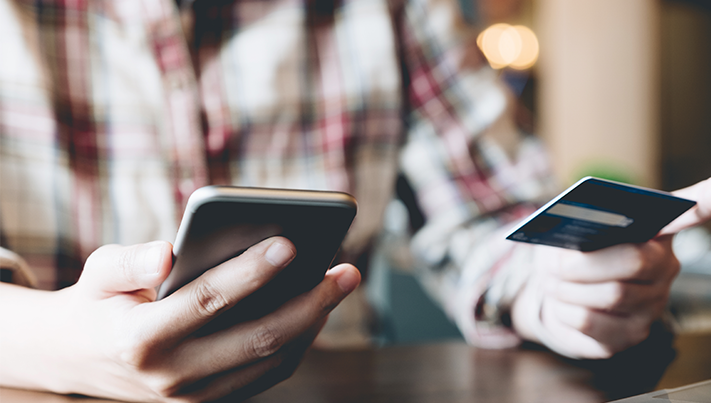 Since its inception, PPRO has been one of the fastest-growing fintech companies in Europe – no small feat in a sector that has always been notoriously competitive. As a cross-border e-payment specialist, PPRO plays a fundamental role in the increasingly inter-connected modern business landscape. In November, Simon Black, CEO of PPRO, was recognised by CEO Monthly Magazine as the Finance CEO of the Year for 2018. Naturally, we were eager to speak to Simon to find out more about the firm's innovative approach to e-payment.
PPRO is very much a service provider of the time. It's a company that realises that success in this digital age requires no small amount of client-centricity, and a drive to continuously adapt – especially in the current fintech environment, which has, over the last couple of years, been defined by disruption and change. Yet, PPRO has thrived through an understanding that their clients, more than
anything, crave simplicity, as Simon explains further.
"As a cross-border e-payment specialist, we offer access to local payment methods (LPMs) worldwide as well as valueadded services to Payment Service Providers (PSPs), financial institutions and other merchant aggregators. Our goal is to make our partners' and their merchants' lives easier by removing the complexity of international e-commerce payments. Therefore, PPRO
manages the acquiring, processing and collecting, settlement and reconciliation process for an extensive range of LPMs, all available under one contract, one platform and one single integration.
"As a company, we have over twelve years of experience in the payment's environment, in which we have identified a niche opportunity in this market as an indirect wholesaler that works with our partners, never competing with them over their merchants. We've worked with some of the top merchant acquirers worldwide, including a long-time relationship with Ant Financial (Alibaba's finance arm). Through an investment round in 2018 led by PayPal, Citi Ventures and HPE, we are now able to continue our fast-paced growth and are looking forward to becoming even more successful in the next years."
Like all companies on the rise, Simon credits PPRO's team with helping to attain the firm's enviable reputation in the payment sector. "Our people are an extremely important asset
to the business. We have a highly motivated and specialised team of 220 talents, expanding across 35 nationalities, who are fundamentally crucial to the great successes that we have achieved. Our talented staff are imperative to spotting the relevant changes in the payments industry, as well as building relationships with the various players in the market.
In his closing comments, Simon takes a moment to reflect on the future of PPRO. "For us, 'Grow with PPRO' is much more than just a slogan that we use for marketing purposes at trade shows. We've seen unprecedented expansion in recent years as we look to accelerate our presence in new markets. We've opened our US Atlanta office in 2017, our Singapore office in 2018, and have plans to open operations in Latin America later this year. It's important we are able to connect with our customers across the globe, to ensure we maintain our international status".
Company: PPRO
Website: www.ppro.com