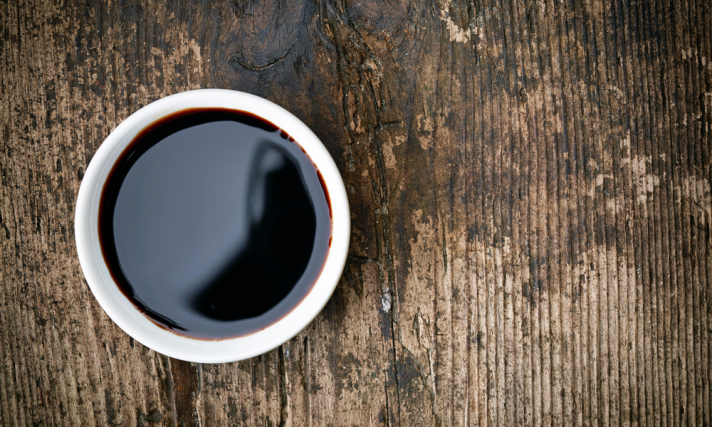 ILG Ltd Launches new 'a la carte' Business Model for Franchisees
Founded in 2000 by businessman Richard Mosconi, ILG Ltd is the parent company of Il Gusto, an established retailer selling an array of quality oils, balsamic vinegars, liqueurs, exclusive spirits and gifts. The Il Gusto brand provides a direct link from producer to consumer and notably sells most produce direct from the barrel.
With five UK based company-owned Il Gusto shops and three franchise sites, which have been open for over 10 years, Il Gusto is continuing its expansion worldwide. Following its first successful test in Centro Oberhausen, Germany last Christmas, ILG has also signed a master franchise in the Middle East with an opening in Doha, Qatar in May 2018 with more UK outlets to be opened this year. The concept was opened to franchise development options in UK in 2005 and ILG ltd has now researched and secured 30 prime locations across the UK for franchisees to select from with a 'ready- to-go' business model.
In 2016, ILG Ltd launched its second business model, Cabaia for summer and winter, a personalised accessories brand offering customisable hats, high quality flip flops and socks. The brand offers premium bobble hats and flip flops – each hat comes accompanied by three contrasting pompoms, which can be clipped on and taken off as desired, while the premium flip flops have interchangeable straps and are fun, coloured and customisable.
With nearly 50% percentage of business undertaken during Christmas annually, Mosconi has now created a seasonal approach to this model – the 'a la carte' concept. This concept offers franchisees the flexibility to work for a period of three to seven months per annum, mainly during the highly profitable summer and pre- Christmas periods – with a focus on 'pop up' shops and kiosks in high traffic malls and department stores.
This offers franchisees the ability to maximise profits while minimising costs, with the unique concept also endeavouring to provide further economies of scale for franchisees through reduced logistic costs, staff optimisation costs, improved rent and cross selling, all of which should ultimately result in increased turnover and profit.
With both brands ideally suited to seasonal shopping and Christmas gifting (franchisees can choose to operate either one or both models), it makes sense for franchisees to make the most of the opportunity to invest in a business opportunity geared towards a commercially valuable time frame, receiving the same level of training and support that a full-time franchisee would but as an 'a la carte' franchisee. This 'easy franchise' model is based on no entry fee, no royalty, low investment (less than 15K), and a high profit margin (52.5% gross margin)
This innovative business model echoes modern demand for flexible working styles, giving franchisees the freedom to work part time across the year. To help franchisees, ILG Ltd research and secure prime locations across the UK for them to select from. Leases are then signed directly with ILG Ltd and full training is provided for each team, streamlining the process from start to finish for franchisees.
Prior to launching the new model to market, Mosconi undertook a successful trial in Newcastle in Q4 2016. During Christmas 2017, ILG operated nine pop up kiosks in the five cities of Manchester, Newcastle, Cardiff, Glasgow and Nottingham, all of which ran successfully, with the Glasgow kiosk already running as a franchise. ILG is launching at least 20 pop up kiosks in major cities during 2018 (please see the list in notes) with the new kiosks all designed to be run on a franchise basis.
The ambition from ILG is to see successful franchisees extend from running one pop up to managing a series of others in the same region, avoiding fragmentation and cannibalisation as the franchisee's owned business grows. Mosconi has deliberately focused on creating a franchise template based on simplicity of set up to encourage regional expansion, encouraging growth with ease.
"I think this concept is very much of the time" said Mosconi. "For many people, the opportunity to work profitably on a basis that is effectively part time is highly attractive. Seasonality and personalisation are two key trends that support the potential success of any franchisee with a relatively low level of investment."