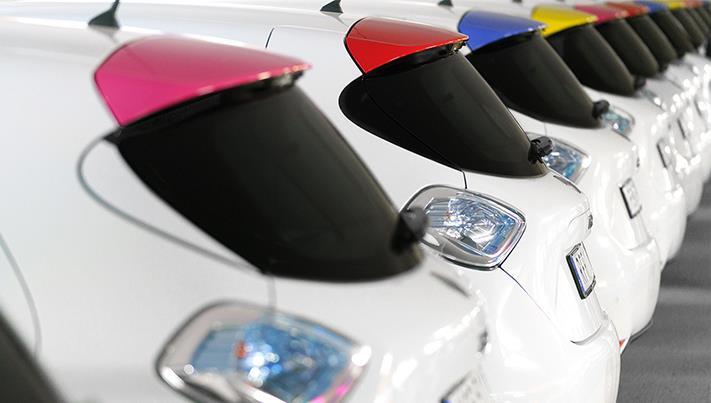 The world's leading mobility platform provider, Vulog, has been recognised by Cleantech Group as one of the best placed companies in the world to solve future clean technology challenges.
The Global Cleantech 100 is an annual guide to the leading companies and themes in sustainable innovation, and this year marks the 10th edition of the list.
As a shared mobility technology leader, Vulog's Software-as-a-Service (SaaS) model provides an advanced technology platform for shared mobility brands around the world. Car-sharing and scooter-sharing services in cities across five continents – including Vancouver, Sao Paolo, Paris, Stockholm, Melbourne and Wuhan – rely on Vulog to power their mobility solutions.
"We're very proud to be listed in the Global Cleantech 100," comments Grégory Ducongé, CEO of Vulog. "Shared mobility improves the efficiency of people's day-to-day travel and improves the sustainability of personal transport. Our technology is a core part of the solution for greener mobility, helping reduce congestion, pollution and the number of private cars on the road, and promoting the uptake of electric vehicles. It's a rapidly accelerating industry – we powered 15 million journeys in 2018, and forecast 25 million in 2019 – and our unrivalled expertise is helping service providers to quickly and successfully join the shared mobility movement."
The Global CleanTech 100 list combines Cleantech Group's research data with qualitative judgements from nominations and insight from a global 87-member expert panel comprised of leading investors and experts from corporations and industrials active in technology and innovation scouting. From pioneers and veterans to new entrants, the expert panel broadly represents the global cleantech community and results in a list with a powerful base of respect and support from many important players within the cleantech innovation ecosystem. The list is sponsored by Chubb.
"Our tenth edition is dominated by innovations for the future of food and mobility, and a decentralized and digitized future not only for energy, but for the industrial world more generally," said Richard Youngman, CEO, Cleantech Group. "This is a far cry from the dominance of hardware, solar and biofuels in the inaugural Global Cleantech 100 in 2009."
The complete list of 100 companies was revealed on 28 January at the 17th annual Cleantech Forum San Francisco.
· For detailed information on Vulog's outlook as an innovator, visit Cleantech Group's market intelligence platform i3 and search for Vulog.
· Download the report and meet the companies solving our biggest challenges