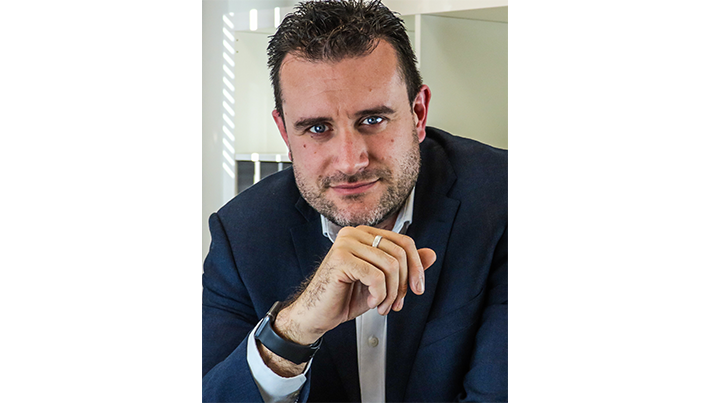 Rainbird is a unique automated decision-making platform that is powered by AI but governed by human rules. In October, the firm's CEO, Ben Taylor, was recognised by CEO Monthly Magazine as the Technology CEO of the Year for 2018. On the back of this, we spoke to Ben who offered a deeper look into Rainbird's cutting-edge technological innovations.
By all considerations, AI is set to redefine the future of business, regardless of sector, industry, field or region. The scope of its impact is vast, heralding a new age akin to the industrial age before it. We are on the threshold of a paradigm shift, and businesses the world over will have to learn to adapt to this technology to thrive.
One business which has capitalised early on the benefits of artificial intelligence and automation is Rainbird, who have utilised the unique qualities of these new technologies to offer swift, smart and reliable decision-making solutions that are designed to amplify the human capital in their client's workplaces. In Ben's own words, "we enable any business to replicate and scale the high-value, complex reasoning capabilities of its subject matter experts, in order to make better, more consistent automated judgements."
"Essentially, with Rainbird, any organisation can cost-effectively synthesise and scale the decision-making of their best people, and access the rationale behind these decisions via an in-built audit trail, which makes it ideally suited to any regulated industry. We've already disrupted industries via projects in finance, banking, automotive, health, retail and law."
Among these clients are some of the largest names in the world of business, including PwC, Taylor Wessing, Deloitte and Grant Thornton, to name but a few. On the subject of clients, Ben takes a moment to emphasise Rainbird's work with community healthcare service, Fluid Motion, which was "particularly gratifying for the effect it has had on the lives of musculoskeletal condition sufferers." What is clear, is that Rainbird's clientele are comprised of a variety of pace-setters who are using their solutions to further distance themselves from peers and competitors alike.
Above all else, Ben credits Rainbird's enduring success to his team, who champion a client-centric approach to their work at all times. "We place the excellence of our staff at the heart of everything we do. Ensuring we're client value focused and maintaining our core identity, while continuing to grow with a team of more than 30 and several suppliers and partners has been an exciting challenge. The key to meeting it has been sticking to our guns and selectively hiring ambitious, action-oriented and quality people."
Moving on with the topic of challenges, Ben takes a moment to detail those that Rainbird – and others in this competitive industry- are facing in the current climate. "There is always the challenge of regulation, particularly in the industries that we target. Fortunately, we're usually very well positioned to deal with these challenges, since the tide of regulation in industries like finance and law has been moving towards protecting consumers from black box systems. There are a lot of businesses trying to work out how to make machine learning systems explainable, so they can switch them back on again, whereas our technology is already explainable – Rainbird has an in-built audit trail that explains every decision made."
Finally, in his closing comments, Ben discusses Rainbird's future as they look to expand their global footprint in the market. "Looking to the future, we aim to better serve our growing international customer base by growing our network of partners. These included Heron, a wholly owned London-based AI consulting and solutions company, Hong Kong-based JOS Group, covering Asia plus a string of partners soon to be announced in North America and Europe. Meanwhile, our research and development team are working on materialising the next generation of innovation and expect to announce a string of patent applications later this year. As always, our events circuit motors forward, with exhibitions already booked at a number high profile events, including our recently announced sponsorship at Legal Technology Forum 2019 and partnership with TechNOVA for their 2019 financial services conference."
Company Details
Company: Rainbird
Address: Unit 7 Suna House 65 Rivington Street, London, EC2A 3QQ, United Kingdom
Website: rainbird.ai
Telephone: +44 (0) 800 612 2666