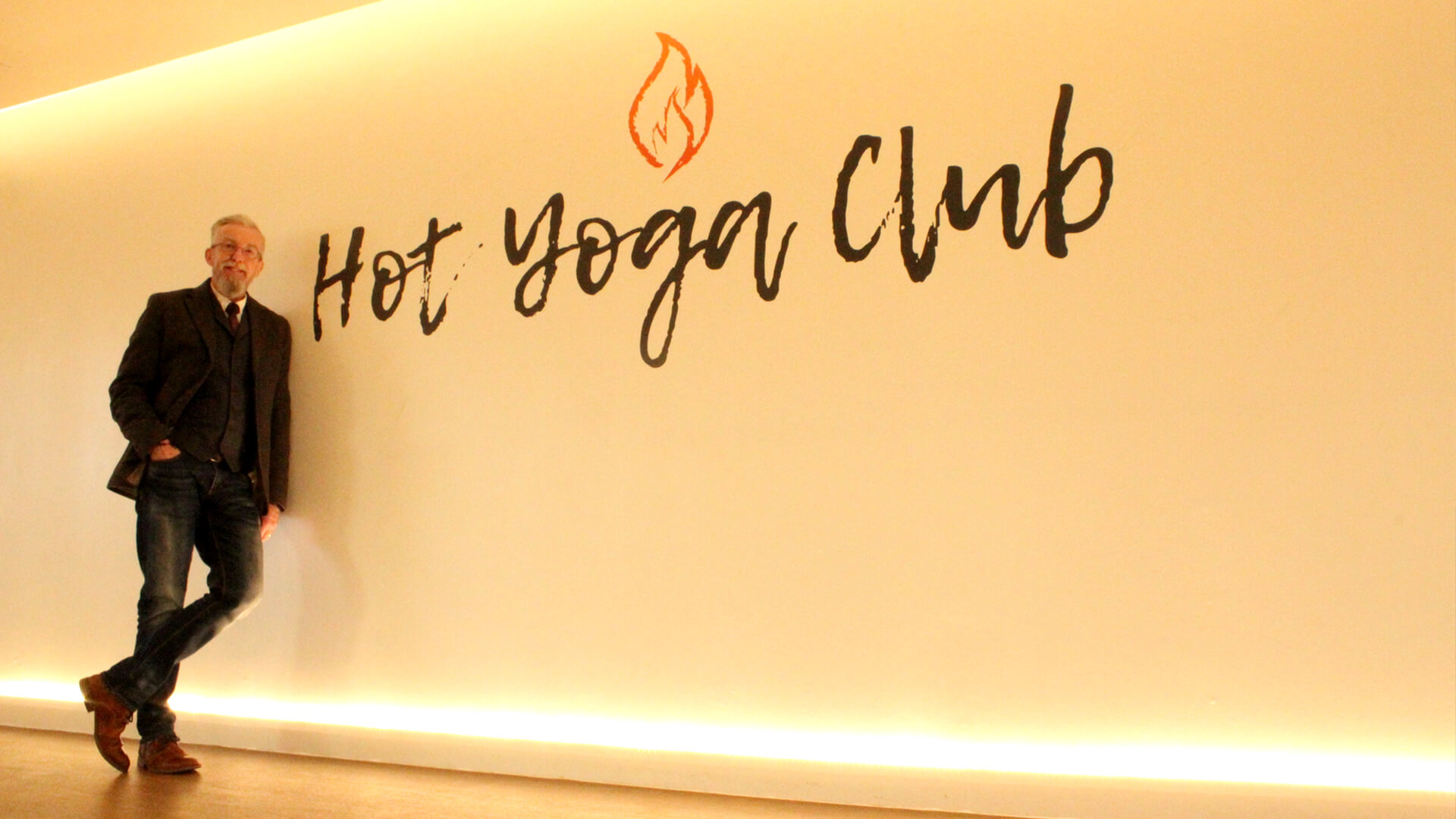 Peter Williams is the Managing Director of premium health, fitness & wellbeing centre The Thames Club. Now operating two successful businesses – The Thames Club and Hot Yoga Club – we caught up with Peter to find out more about how his business activities were going.
Nestled in suburban Staines, Surrey, The Thames Club has been around for 16 years. Offering the same wide range of exclusive health and fitness facilities in stylish and comfortable surroundings that brought it success originally, the continued success of this business can be laid firmly at the feet of Managing Director Peter Williams. With a team of over 30 staff dedicated to delivering a personal experience to over 2,500 members, this business has gone from strength to strength. Offering excellent gym facilities in their Cardio, Functional and Weights zones, a heated swimming pool, spa and sauna, along with your choice of personal trainer, Peter runs a facility that caters for every gym-goer's needs and desires. Indeed, under his watch, The Thames Club has expanded its operations, opening the Hot Yoga Club in January 2018.
As a separate business in its own right but fully owned by The Thames Club, the Hot Yoga Club offers a diverse range of challenging hot yoga and Pilates classes for all abilities, shapes and sizes taught by first-class teachers. This innovation has proved to be quite the boon for the successful Staines gym. 'Hot Yoga Club made a positive financial contribution within 12 months of trading which is an outstanding result for any new start-up,' Peter tells us. 'We have a number of students who tell us "this place has literally changed my life".' One of the major developments in this area going forward is a diversified range of classes, workshops and courses along with member focused benefits and programmes to increase retention. 'Our front of house team provides the highest level of customer service every time someone enters the studio, making every single person feel comfortable when they visit. Our doors are open to everyone and each student is greeted with a smile and we know them all by name. We've built a real community here that knows each other, looks out for each other and has fun together.'
It's no surprise that Peter turns his attention to the community he helped to build up at The Thames Club. He sees it as the heart of the enterprise and encourages its development at every opportunity. 'Our members are the backbone of our club and we are proud to say that they stay with us for a long time. Some of our founder members have been here since we opened 16 years ago.' Retention is key to the success of The Thames Club. It means that members are willing to engage with the vision of the enterprise. 'When we have vacancies, we ask our members who they know and often have them actually join us as employees,' admits Peter. 'Who better to know and work with our members than a member!'
'We are very much a people business and believe that our team is the key differentiator that truly makes us stand apart from our competition,' Peter explains.
'There are many clubs with great facilities and equipment, but we believe that our team across the business are dedicated to delivering the very best and most caring member experience.' Peter is also quick to credit his staff with the positive impact they bring to each of their clients. 'We're extremely focused on recognition of both our staff and our members,' Peter explains. Staff have a quarterly MAD (Made A Difference) award, where they can be recognised for going above and beyond in their daily roles, while the Member of the Month reward scheme focuses on those who overcome mental and physical disabilities and achieve their fitness goals. 'We pride ourselves on the service they receive every time they visit the club and after running regular quarterly surveys with our members, we are proud to see that our NPS (net promoter score) continues to increase year on year and is currently above industry average.'
"In October 2019 we were delighted attend the Spelthorne Means Business awards. The Thames Club was voted as 'Best Business in Staines & Laleham' with Hot Yoga Club being voted 'Best Small Business'. To win the latter within 2 years of trading is a huge achievement that would not have been possible without our dedicated team of teachers and support staff.
Getting more people involved in the business is key to the longterm plan that Peter has drawn up. By being a strong supporter
of the local community, it brings the Club to the attention of others in places that they may not have been seen. 'We are partnered with local businesses to offer our members discounted rates and special events. We are proud to be associated with Ashford Manor Golf Club, Notcutts Garden Centre, Thames Motor Group,' says Peter. Similarly, the addition of the Hot Yoga Club has been a huge success. 'We have the ability to attract students from the base membership of The Thames Club, but we are now seeing significant growth from a wider catchment area and we will continue to maximise social media and other channels to attract clients specifically to the Hot Yoga Club.' By being able to hold its own, the Hot Yoga Club is also unique in that Peter is now able to cross-sell between both products.
It's not just in the Hot Yoga Club that Peter has added something special to the work of The Thames Club. 'We have recently partnered with 'Roost' café as our lounge partner. Roost offers healthy food and beverage options catering for gluten intolerance, vegetarian and vegan tastes and has kicked off with huge success. The lounge area they have created is relaxing, open and is a lovely space for our members to gather and socialise over a coffee or healthy meal after their visit to the club.'
Peter is very excited about where the future will take him and his businesses. 'We will continue to innovate and ensue people are highly engaged in their fitness journey by utilising the latest technologies as well as delivering the personal motivation and service that inevitably helps people achieve their goals. We always strive to increase our member retention and by delivering a higher value experience this will lead to more members remaining with us as their chosen premium health club.'
Ultimately, Peter has aimed to create an atmosphere where everyone feels welcomed and valued. It's clearly a valuable part of his business approach, putting customers first and ensuring that they feel, above all else, comfortable . Add to this a series of partnerships that have proved advantageous to all parties and you have a businessman who continues to innovate his business to better serve his clients. When asking customers if they were likely to recommend Hot Yoga Club to a someone, they received a score of 78. Peter tells us that 'the creators of the NPS system suggest that a score of 50 or above is excellent, and above 80 is world-class… so next year we hope to just tip-over to world-class!'
Contact: Peter Williams
Company: The Thames Club
Website: thethamesclub.co.uk
Telephone: 01784 463 100