The healthcare and pharmaceuticals industries have to move quickly to constantly adapt to an environment that has become defined by innovation and evolution. In this ever-changing landscape, RedefineCompliance look to be a tonic, with a goal to make compliance simple. Following Dan Sherry, RedefineCompliance's CEO, being recognised as the 2019 CEO of the Year for the United Kingdom, we endeavoured to find out more about the company's ethos, culture and future.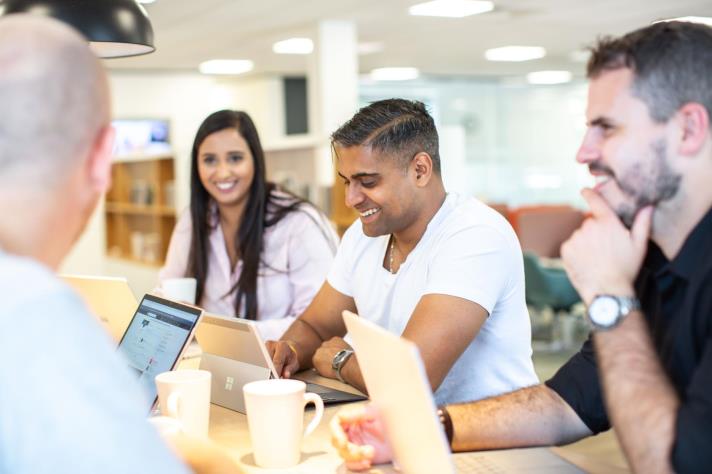 "In order for compliance to be effective it must be simple, that is fundamental." – Dan Sherry, CEO of RedefineCompliance Ltd.
The healthcare and pharmaceutical industries are two of the fastest changing industries on the global business landscape. Driven by technological innovation, the sector's goliaths have created a large-scale 'arms race', as each – in their efforts to corner a new product or segment – become eager to capitalise on the benefits of being first to market. The role of regulation is to keep pace with the fastest of these conglomerates to ensure the safe and efficacious use of medicines and medical technology. As such, regulation can be perceived as complicated, complex and convoluted, difficult for many companies to understand and to monitor. Compliance has become a matter of expertise, and when it comes to expertise, we believe that few can match RedefineCompliance's positive and effective approach to these challenges.
As Dan explains, Redefine Compliance was created from the ground up to make regulatory compliance simple and easy to digest, reducing the complexity for companies and their employees. "We are experts in building effective compliance programmes in the Pharmaceutical industry. We make compliance simple for the organisations that we work with, through the design and implementation of governance structures, process architecture, management systems and training solutions. As members of BSI, and through the utilisation of tools such as ISO quality management architecture, we provide effective & strategic advice and guidance on compliance and regulatory management; ethical interactions in healthcare, however, remain a focus for the company."
"We want compliance to be simple and jargon free. Moreover, we always aim to embed our ways of working within the organisations that we work with, so that they build their own internal capabilities and are able to continuously improve
RedefineCompliance : Making Compliance Simple their compliance programs long after we have finished our work." By approaching compliance from this new, innovative and positive perspective, RedefineCompliance might be considered disruptors in an industry which can be perceived, on the whole, slow to evolve in order to meet the ethical, regulatory and technological challenges that exist today. Instead, with RedefineCompliance's commitment to simplicity, they act as silencers to the problems that plague good compliance, ensuring accessibility and seamlessness where complexity normally reigns supreme.
Though they focus primarily on the healthcare and pharmaceutical sectors, RedefineCompliance's expertise extends beyond both to cover a plethora of sub-sectors and areas. "As briefly touched on, the company specialises in ethical interactions within the healthcare community, with a primary focus on ethical promotional interactions, materials and activities, with a fundamental component to embedding good compliance being training. Finally, we are working towards being able to provide guidance at a more generic corporate level, covering all aspects of privacy, confidentiality, contracts and agreements in the future.
Dan continues, adding more insight into the company's methodology. "Good compliance requires a holistic approach and so we have acquired the tools to create comprehensive compliance programs that cover the breadth of our client's businesses. From internal architecture and procedural developments through quality management and third-party systems integration, we ensure that companies can improve compliance and remain complaint going into the future, continuously evolving."
Yet, ultimately, it is RedefineCompliance's founding ethos of simplicity which is their core distinguisher. "At the end of the day, we see simplicity as a key strategic factor and driver of effective compliance behaviours and capabilities at any organisation,"
Going hand in hand with this idea of simplicity is RedefineCompliance's dedication to 'people', whether that be their clients, their team, or the patients that their everyday actions will impact. "Our passion is people; internally with who we recruit for each project, and the organisations we provide our services to. People are the key to our organisation, as a fundamental practice we hire entrepreneurial minds that strengthen our culture of behaviours. Our people deliver great project outcomes: they are great communicators with positive mindsets. So that we remain a target to great talent and draw skilled individuals from different experiences, backgrounds and industries to both 'think big' and outside of the box."
This idea of communication is key to the ongoing success of the business, as Dan continues. "In order for each project we take on to be successful we make communication a core focus and to ensure that there is strong collaboration between our people and our clients. We ensure that we offer full support to the clients we work with." There can be no doubt: communication and clientcentricity will be the pillars to RedefineCompliance's ongoing success.
"We exist to go above and beyond. We aim to provide the best Return on Investment for our clients for the services we provide. We aim to stand out from the crowd, be bold, different and ahead of our peers."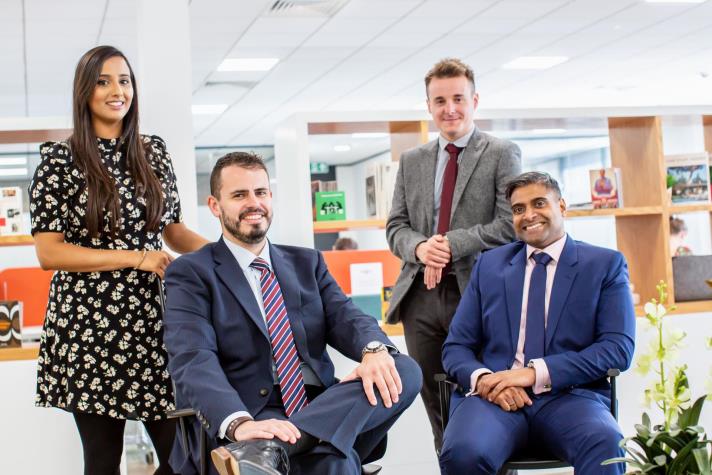 Here, Dan offers more information on the dynamics between their team and clients. "We strive to work with forward thinking clients, those who are ready to make a change for the better in their organisation. As we work within healthcare, we make sure to keep a real focus on patients and everything we recommend aims to empower our clients to enhance their culture of compliant behaviours and capabilities with a focus on them making a considerable impact on improved healthcare outcomes. We endeavour to work with clients who want to make a difference to patients."
"Pharmaceutical and Medical Technology exists to improve overall patient care and patient outcomes in a safe and ethical way; all individuals in these industries should have this at the forefront of their minds in order to deliver the best for patients."
As we come to the end of the interview, Dan moves on to discuss the challenges that RedefineCompliance are currently facing. "Some of the key challenges we see in industry include, the continuing development of leadership capabilities in compliance and regulatory where typically development of leadership capabilities may be focused on the commercial teams. Jointworking between industry and
healthcare organisations is another challenge and mastering these interactions is key to the ever-changing landscape of holistic treatment pathways. The utilisation of technological innovations such as artificial intelligence and social media is fundamental, but these new technologies bring with them significant challenges in regulation and capabilities within the healthcare landscape and we will be endeavouring to begin to address some of these key challenges at the RedefineCompliance Expo on Thursday 19th September 2019. Of course, with Brexit and GDPR also being at the forefront of our minds."
Following on the back of the success of the organisation, the future of RedefineCompliance is defined by expansion as it looks to move into new markets. "Shortly, we will be launching our sister company, RedefineProfessionals. We will be targeting recruitment for the highly skilled and talented individuals in industry; primarily in the regulatory and compliance space within Healthcare, Pharmaceuticals, Medical and Commercial roles. Finally, going hand in hand with this, we are also building our team internally with marketing capabilities and, by the end of 2020, we aim to offer exciting strategic marketing services that meet rigorous compliance and regulatory standards from concept through to delivery."
This idea of constant development and adaptation remains a crucial element to RedefineCompliance moving forwards as Dan concludes in his closing comments: "We aim to work collaboratively with regulatory bodies and industry associations to ensure that we deliver the most compliant and up-to-the-minute advice, information and services for our clients. We remain committed to our mission to provide simple compliance solutions to our clients and partners, with ethical interactions and delivery of the best outcomes for patients our primary goal."

Company: RedefineCompliance Name: Daniel Sherry, CEO & Chief Consultant
Address: Regus, Beacon House, Stokenchurch Business Park, Ibstone Road, Stokenchurch, High Wycombe, HP14 3FE, United Kingdom
Website: https://www. redefinecompliance.com/
Telephone: +4477 0136 1564