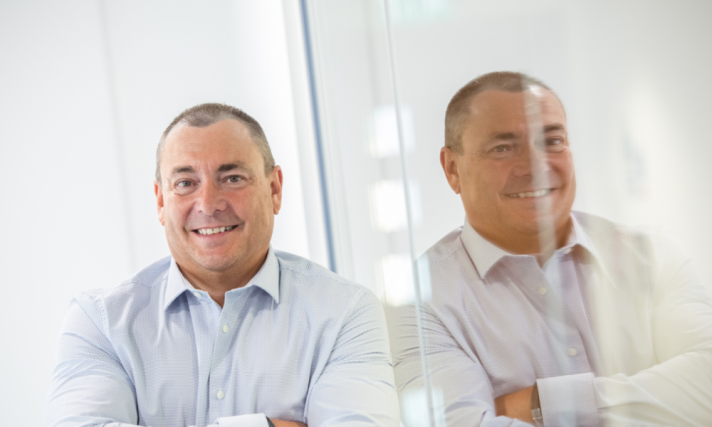 The Business Bank That Cares About You
Based in the heartlands of Britain, the teams at Redwood Bank are making fast, common sense decisions to make a real difference to local businesses across Britain. We spoke to Gary Wilkinson who is featuring in CEO Monthly's UK Top 25 Leaders in Business 2018.
Gary Wilkinson is the CEO and Co- Founder of Redwood Bank, which became the newest business bank when it launched in August 2017, offering lending and savings accounts to businesses. Gary has 30 years' experience within financial services, in both the banking and building society sectors. He has held senior positions at Alliance & Leicester Plc, Nationwide Building Society and Newcastle Building Society before joining
Pensions Bank in September 2010 as CEO. Pensions Bank merged into Cambridge & Counties Bank, which obtained a new banking licence in 2012, with Gary as its CEO. As well as being the CEO of Redwood Bank, he is currently also a Non-Executive Director and Chair of the Risk Committee of Hinckley & Rugby Building Society.
Redwood Bank's story started when its experienced cofounders, Gary Wilkinson and Jonathan Rowland, developed a simple and compelling business proposition to build a new flexible and personable British business bank, with advanced systems, traditional values and one which would have a genuine appetite to lend to small and medium sized organisations (SMEs), including sole traders, limited companies, partnerships etc, whilst also developing strong relationships with its customers.
A crucial aspect of Redwood Bank's success has been its ability to take on new clients seamlessly, with the firm's values being embedded into the company ethos. Gary tells us how he ensures that the right steps are taken when working with a new client.
"Customers should be at the heart of everything a bank does, and I must say that it was my ambition to inject a personal and personable style of service into business banking. I am delighted to be able to say that this approach is now pivotal to everything Redwood does. Our focus on local community-style business lending is just one example of how we have shaped our business model around people."
Operating from its headquarters in Letchworth, Hertfordshire, Redwood Bank became the UK's newest business bank when it launched in August 2017. When it opened its doors for business, it become the UK's first 'born in the cloud bank.' The organisation has grown rapidly and now also boasts a regional office in Warrington. It offers its products across all mainland Britain. Gary tells us about the strategy of the firm and what attributes he believes have contributed to its success.
"The Bank has a unique publicprivate partnership behind it, with Warrington Borough Council holding a one-third stake in the Bank. It is believed that this is the first time that a UK local authority has made such a direct investment in a bank.
"This innovative financial partnership is helping to stimulate economic growth through community-style business lending, particularly in the regions in which it focuses, including the North West as part of the UK's Northern Powerhouse region."
Leading by example, Gary boasts a wealth of experience and knowledge, and he explains how he is able to pass this on through his leadership style. Adopting a personable and open approach, whilst at the same time being clear, decisive and focused, Gary is keen to allow his teams to fully maximise their potential.
"As a co-founder of Redwood Bank, the Bank's vision is very personal to me, and the organisation's vision is, quite understandably, clearly aligned to my own and to my personal values. I have found that as the CEO of a start-up bank, the simplest and most effective way of getting the right people on board, who share the same values and vision, is to interview every member of staff. So far, I have managed this, and we've recruited over 50 people so far.
"At Redwood Bank, everything we do is with a view to the impact it has on our customers, who we focus on entirely. Our customer journeys have been clearly documented from the outset. All our staff are fully aware of the importance of constantly achieving positive customer experience, which is a strong differentiator for Redwood Bank. This can only succeed however, if at the same time it is fully sponsored by the Board and the CEO and then is cascaded downwards. I am delighted to be able to say that this is what happens at Redwood Bank."
In his concluding comments, Gary comments on his future aspirations for both himself and the company moving forwards. He hints at exciting times ahead for Redwood Bank, including expansion in the services that it offers.
"Being a start-up, we're at the beginning of our journey, so we have a number of aspirations! However, a few things are for certain: we will launch new business lending and savings products as we grow and our appetite increases; we will expand, both commercially and geographically, and we will need to at least double the size of our existing team over the next few years.
"Ultimately, Redwood Bank is very personal to me, and my sole aim is to successfully develop and build this bank, and its teams, over the next few years."
Address: The Nexus Building, Broadway, Letchworth Garden City, SG6 3TA
Phone: 0330 053 6067
Website: www.redwoodbank.co.uk