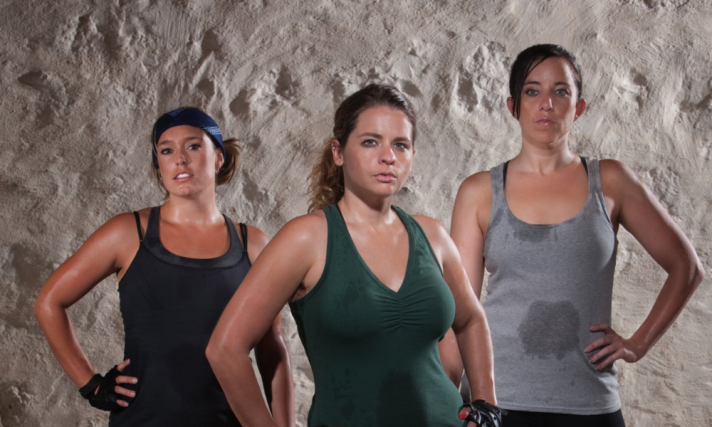 Prestige: A Boot Camp Like No Other
Prestige Boot Camp, based in Bristol and with venues at stunning locations across Europe, has established itself as the provider of the most intensive health programmes in the region. We profile the firm and explore how Founder and Managing Director Francesca Christian, named Business Woman of the Year 2017 by CEO Monthly Magazine, has helped drive the firm to the success it enjoys today.
Established in 2008, Prestige Boot Camp is Europe's No. 1 and most successful and established provider of luxury fitness and weight loss boot camps. Recognised for its exceptional results, stunning accommodation, unrivalled service and attention to detail, the firm are delighted to be Europe's first choice, and the only boot camp of its kind. As such, its reputation for offering unique experiences is second to none.
Thanks to the camp's exceptional level of service and innovative techniques, women and men of all ages, shapes, experience, and fitness levels come to Prestige Boot Camp from all over the world to achieve great results at the camp's fitness, weight loss boot camps and juicing retreats.
Led by Iain Reitze, Prestige Boot Camp's world class British Military Physical Training Instructors aim to win hearts and minds; educate; and empower participants and to make lifestyle changes that last. They will motivate them with high energy, inspiration and humour and plan every day differently so it is challenging yet varied enabling everyone to perform to their individual capabilities. Prestige Boot Camp have an extremely passionate and dedicated team who look after and support every participant right from the
moment they contact them, and throughout their stay with a support network that also continues after they leave via the firm's online community and after care package. All the planning throughout the week is done for participants so that they can spend their time focused on their own progress.
In just seven days at boot camp participants can lose weight and watch the inches melt away as Prestige Boot Camp's expert trainers take you through their award-winning programme. The week is packed with fun and energising activities designed to help participants reach their weight loss and fitness goals and provide them with the education and tools to continue a healthy and balanced lifestyle. A typical day might include boxing, circuits, hiking, team games with use of the extensive grounds on site, at nearby beaches or woodland. The course will also enable recruits to sample and benefit from other experiences which may include either, rock climbing, zip wires, abseiling, kayaking, surfing or stand up paddle.
Locations offered include Portugal, Spain, Wales, Devon, Suffolk, Somerset and London's Hyde Park, giving participants the choice of venue and allowing them to truly make the most out of their experience.
Alongside its boot camp, the firm also provides the Better Body Box, a food delivery service designed with the same skill as the firm's weight loss boot camps, to provide participants with the right nutrition so that they can achieve the right results. Customers do not need to have enrolled on a fitness boot camp before to enjoy the benefits of Prestige's acclaimed new diet delivery service. It has been made possible by a collaboration with one of the undoubted leaders in the emerging diet delivery market, Balance Box.
Like many other food delivery services, Better Body Box works on the very simple premise of delivering food direct to the participant's door; specifically, a delicious and nutritious breakfast, lunch and dinner, plus two snacks, every day. There are two plans to choose from, depending on the size of the participant's appetite, but the benefits: helping them to get the right nutrients while shedding the pounds, are much the same.
The firm has been driven to its current success by Francesca Christian, the Managing Director and co-owner of Prestige Boot Camp. She has put her background in business and financial skills to good use running operations at Prestige but can also often be found on site ensuring things are running smoothly, managing camps and joining in the activities. Francesca's outlook on life was massively altered after she completed two weeks at a boot camp and proceeded to lose nearly four stone in 2008. The fantastic friendships she formed with both ladies and trainers motivated her to start up her own boot camp and reward others with the chance to enjoy the same amazing life changing experience.
Ultimately, Prestige Boot Camp offers a range of options designed to meet each individual's unique requirements and ensure that they leave feeling revitalised and rebooted. Francesca's hard work and commitment to excellence have helped bring the firm a great deal of success, and moving forward she will continue to innovate and adapt the camp's offering so that it remains one of the leaders within this constantly expanding market.
Company: Prestige Boot Camp
Contact: Francesca Christian
Address: 10-11 Saville Court, Saville Place, Clifton, Bristol, BS8 4EJ, UK
Phone: 0117 9731213
Website: www.prestigebootcamp.com