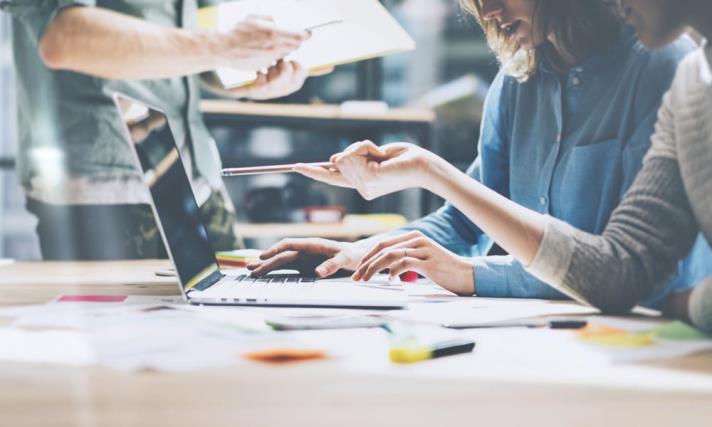 James Roberts, Director of Sanctuary Bathrooms, discusses some of the tactics that have improved his brand's online presence, and explains the risks and challenges small businesses face when adopting similar tactics
Producing engaging content is a great way to improve your brand's online presence, but many smaller businesses don't feel they have the resources for it. Although the bigger brands have the tools to drive loads of visitors to their sites, there's a range of less expensive, time-friendly tactics small businesses can use.
James Roberts, Director of Sanctuary Bathrooms, discusses some of the tactics that have improved his brand's online presence, and explains the risks and challenges small businesses face when adopting similar tactics.
Know your niche, and your audience
Building your brand through content marketing and PR is all about knowing your niche, and knowing your audience. Business owners will be familiar with the concept of a Unique Selling Point (USP): the quality that makes you stand out from your competitors.
What's yours? What do you offer that nobody else does? Who do you offer it to?
In addition to the knowledge you already have about your customers, there are several tools you can use to find out more specifically about your online audiences.
Google Analytics reveals a huge amount about user behaviour on your site. It tells you, among many other things:
· Which pages were viewed the most
· On average, how long users stayed on each page, on average
· Demographic data about your visitors – age, location, device used, which channel they used to find you
You need this data to know where to focus your efforts, and who to focus on.
Search Engine Optimisation: using content to drive organic search traffic
For many businesses, the most important channel for driving traffic to your website is organic search: a user searches for a term using a search engine, your brand appears, and they click through to your site.
Search Engine Optimisation (SEO) is the process of making your website appear higher in search engines for terms your audience is searching for. Creating content is a key part of SEO.
The first – and one of the most important – parts of creating content for SEO is doing keyword research. This is the process of finding out what people are searching for an creating content to answer the best search queries.
There are a few tools you can use to find out what people are searching for:
· Google Autocomplete: One of the simplest ways to find interesting search terms is through Google itself. Start typing a search term and see what suggestions pop up in the autocomplete box. Searching for "bathroom", for example – the industry my business is in – returns suggestions like "bathroom ideas".
· Keyword tools: From Google's free (if you have an AdWords accounts) KeywordPlanner to the paid-for SEMRush and Ahrefs, there's a range of tools that can help you find keywords. Among other features, you can use these tools to type in a keyword and get a whole range of related keywords, along with the number of people who search for that term each month.
· Google Search Console (GSC): this tool tells you what search terms brought users to your site through Google. It can be a useful way to find good keywords.
Finding the right keywords is about balancing search volume and competitiveness. There may be some keywords that loads of people search for – "bathrooms", for example, in my industry – but these are likely to be very competitive. Unless you're a leader in your industry, you're unlikely to rank on the first page of search engines.
On the other hand, there will be search terms that drive little volume, and therefore aren't as competitive. You might be able to rank highly for this term, but the low search volume might not be worth it.
For smaller businesses, the key to finding the right keywords is understanding your USP and your audience. Look into the niches in which you can offer expertise – that's where you'll find the questions that you can answer better than anyone else.
Using online pr to build your brand
Another key part of SEO is getting high quality links to your website. One of the best ways to do is through PR and outreach. As well as boosting your search engine rankings, intelligent use of PR is a great way to make your brand more visible.
The biggest businesses in your industry will have the time and money to build huge campaigns and outreach them to national newspapers. For smaller business, this might be unrealistic. A better approach might be to produce lower-key content and outreach it to smaller websites.
Whatever approach you take, the key is not to focus directly on your products. Although your content should be relevant to your brand, you're trying to tell a story that will interest journalists and bloggers.
You could create visual infographics around topics related to your brand and outreach them to relevant bloggers, or carry out surveys and use the stats to create interesting headlines.
If you want to get links back to your site to improve SEO performance, you need to make sure your outreach targets have a reason to link back. It's not enough to just send out some interesting stats, you need to have something on your website that improves your target's story, so they have a genuine incentive to link to you.
You can also use social media to promote this kind of PR content. With a small budget, targeted to the kind of people you know are likely to have an interest in the content you create, you can increase your brand's online visibility.
Finding the time and expertise
For many small business owners, all this stuff will sound daunting. How do you find the time to do all this work? How can you be sure you'll get it right if you don't have any experience doing it? How do you know you'll get a return on your investment?
These are all valid concerns. For businesses with few, if any, employees focused on digital marketing, there might not be the time or the expertise to do your campaigns justice. But that doesn't mean you should do half a job. The tactics discussed in this article all require time and expertise; trying to carry them out in those rare quiet moments will inevitably mean it doesn't get done properly.
Realistically, then, you have two options: you can hire someone to do it or you can outsource it. The benefits of bringing this work in-house is that all the training you provide, and all the valuable lessons learned through trial and error, stay within the company. If you're successful, and you expand your team, you have someone who can train up the new recruits.
The downside of bringing it in-house is that you face all the usual challenges of recruitment. Finding the right person for a role is even more difficult if you're not an expert in it yourself. Because of this, outsourcing the work is more practical, at least in the short-to-medium-term. Outsourcing is also less risky if your content and PR efforts fail, because you won't have an in-house employee you can't afford to retain.
The best way for small business to compete through content marketing is to start small and build from there. Don't aim for the biggest search terms and the most extravagant campaigns. Know your audience, know your niche, and focus on the little things that make you stand out. If you make your mark in these areas, and your online visibility grows, you'll be able to target a broader audience further down the line.