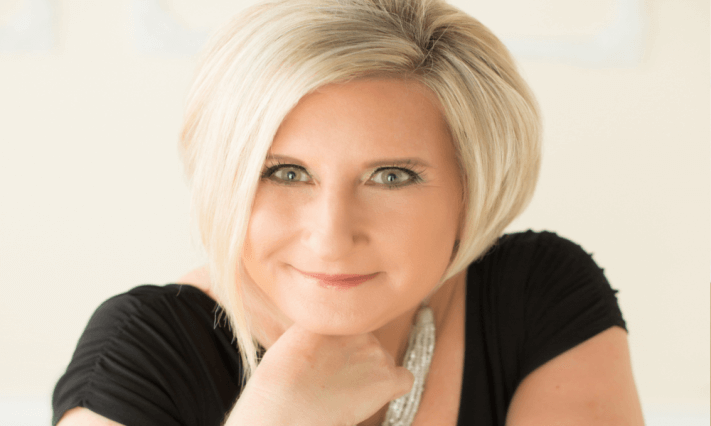 Conscientia Corp is a Management, Consulting, and Technology services firm that serves clients which include global corporations and departments and agencies in the U.S. federal government. We spoke to Bethany Plaza as we look to further explore the secrets behind its success.
Conscientia is driven by its mission to aid clients to increase revenues in new and existing markets, improve operational performance and to deliver their products and services more effectively and efficiently. With a team of talented business consultants, project managers, and software professionals along with a brilliant track record of reaching new heights in the support of event-driven IT, Conscientia bridges the gap between clients' IT Department and their business objectives.
Staying true to this, Conscientia's mission is to enable and equip its clients with the information, people, and technology to be successful in the marketplace. The firm serves a wide array of clients, from the giants like Lockheed Martin and Toyota, to mid-size businesses, who need help with IT Recruitment, Technology, Security and Strategic Planning. Over the years, the firm has evolved to meet the growing needs of its clients. An example of this, would be when the company took on recruiting, staff training and leadership development as a result of its clients asking for help in these areas.
After graduating high school at 16 years old, Bethany went into business early on after a couple
of years away from education, venturing into construction, commercial janitorial, and HR Consulting. Bethany gives us an overview of her career milestones, touching base on her first tole and how her career has progressed to this level.
"After a while, I wondered what industry would keep me challenged, and Technology was my answer! I was able to land an entry level job with a Systems Integrator that is now out of business. There was no real training so I took it upon myself to research information and to ask a lot of open ended questions from tech experts. My career grew from there into selling technology solutions and managing sales teams.
"In 2009, I set up Conscientia as a way to create the freedom to be there for my children with special needs. By that time, I had been consulting companies in varied domains for over 10 years and had experience in Building out Technology Practices, Business Development and Sales Strategy, Organizational design, Leadership development and Recruiter Training.
"Approximately 18 months in business, Conscientia landed a multi-million-dollar deal with a global Aerospace company for one of my clients. I sold the deal and worked with business teams to implement the program globally and to put delivery teams in place. I was involved in training offshore delivery teams to support the program. Conscientia grew from there, supporting clients' technology practices and providing diverse solutions across corporate departments."
Having given us a rough idea of her background, Bethany discusses her leadership style, commenting on what techniques she employs in order to get the best out of her team, as well as describing her own responsibilities.
"As the CEO, I have responsibility over strategy and day to day operations. I consult and work with clients directly; manage global technology initiatives for a number of clients; interview, hire and train staff and manage our own marketing and PR. My leadership style is to lead by example. I do not ask any of my employees to do anything that I would not be willing to do. I am not a micro-manager, I like to hire people who are better than me and encapsulate our corporate values.
"My responsibility is to empower my team to succeed. I recognise that people work to take care of their families, so my biggest responsibility is to ensure they have a job that is secure and one that enables them to take care of their biggest asset, their families, while providing them with opportunities to grow their careers and find fulfilment."
Following on from describing her leadership style, Bethany mentions what she believes to be key contributors to her success, and what attributes she possesses which are main features of her achievements.
"The key to success, I think, is to focus on helping others to succeed, from always being concerned about meeting the business needs of our clients to empowering my employees. "One major factor in my success, is possessing the humility to know that I do not know everything and to be ready to learn from others, and from my own mistakes. Also, I am persistent and look at new challenges as an opportunity to create new solutions."
In relation to the success of the company, Bethany believes that this could be linked to the internal culture within Conscientia, and refers to the working environment, with everyone coming together to reach the same goals and targets that they set themselves.
"Throughout the company, our culture is competitive and results-oriented, whilst we are all a big family, we keep each other accountable and don't accept excuses. At its core, the corporate culture at Conscientia is rooted in its corporate values, with the first being that we believe our clients deserve a partner who takes initiative and responsibility, and we deliver on both. Success takes more than knowledge, and this is a widespread belief throughout staff. If years in the industry and hundreds of projects completed taught us anything, it's that managing both technology and people takes more than book smarts – it takes instinct and practice. We rely on more than resumes to source the right talent, and on more than data to help clients overcome business challenges. Our past successes empower us to take pride in our common sense and intuition.
"Additionally, we believe in resolving concerns before they become problems. We work hard to communicate regularly and offer responsive and efficient 24/7 support, and lastly, we stand against sloppy industry practices and take ethics seriously. We know that our commitment to our clients reflects not only on our company but on our clients' businesses as well."
Boasting a wealth of experience, Bethany speaks to us about what advice she would give to someone looking to make a success which is similar to her own. She signs off by actively encouraging people to get out into the corporate world, as getting to know people is the key to success.
"Ultimately, to succeed, people must be prepared to fail, a lot and be humble enough to learn from their mistakes and others. Learn to say no, a lot of people will be looking for clients to say yes to everything. As a business owner, a person will be constantly approached by people because everyone automatically thinks they have money and that they owe them a job. I had to learn to hire for quality and need as opposed to hiring to do someone a favour.
"Finally, the demands of a business owner are many and can be overwhelming and varied. Each day, start your day with quiet time for yourself and spend it reading positive and motivational material. Plan your day with your list of 'to-do' items – but make sure to highlight the top three items that are critical and get those done first. Remember to focus on what is closest to the money. Do not be afraid to delegate tasks.
"One of the biggest keys to my success has been networking and putting myself out there to give back to the community. Laugh, a lot. Go make friends everywhere you go, business and success become a byproduct."
Company: Conscientia Corporation
Contact: Bethany Plaza
Contact Email: [email protected]
Address: 1490 S. Price Road, Suite 118, Chandler, Arizona, 85286, USA
Phone: 001 480 626 0063
Website: www.conscientiacorp.com