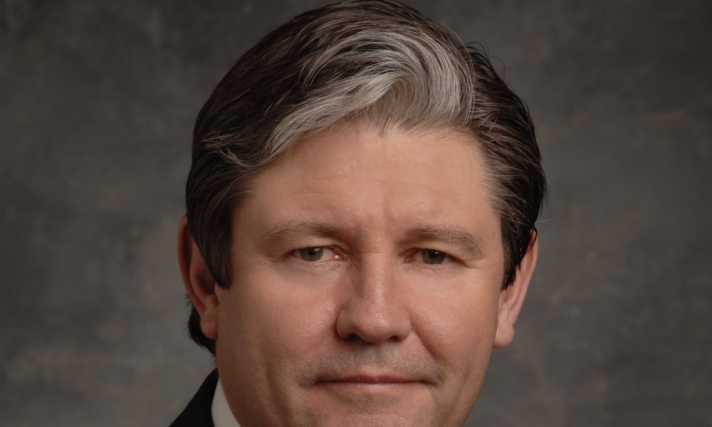 An Innovative Leader Shaping the Future
Trilliant was formed with a vision to help energy providers improve energy efficiency, enhance reliability, lower operating costs, increase customer satisfaction, and integrate renewable and distributed energy resources. We profile the firm as well as our CEO of the Year, Andy White, as we explore the secrets behind the unrivalled success of Andy and his company.
Established in 2004, Trilliant has grown to become a connectivity company which is able to provide infrastructure solutions around the world, and is now the global leader in delivering intelligent networks, which enables the transition to smart grid and smart cities for leading energy providers around the world.
Highlighting Trilliant's versatility and ability to cater for all clients, the firm is able to adapt its offerings and tailor its services to suit each individual client. The company believes that there is not a one size that fits all communications solution, and thus the Trilliant Smart Communications Platform brings seamless integration of a variety of fit for purpose technologies, including multi-tier Mesh, cellular and RPMA. Along with Trilliant's rich ecosystem of partner applications, their communications platform can simultaneously support the robust needs to connecting grid and distribution assets , smart cities applications and higher volume sensor and endpoints such as smart meters.
Leading from the front is Chairman and CEO, Andy White who joined the company in 2009. With him, Andy brought over 30 years of leadership experience amongst the Utility, Energy, Networks and Communications industries. Before undertaking his role, Andy served as a General Electric (GE) Corporate Officer, and as President & CEO of several GE businesses. Always destined for greatness, Andy began his career with GE in London, United Kingdom in the network communications and controls division.
Boasting an impressive track record, he has held various leadership positions within GE Power Systems and GE Energy, where the breadth and depth of his experience ranged from leading the Asia Services businesses to becoming the General Manager of several service divisions headquartered in the USA. During his tenure at GE, Andy has also led businesses for major infrastructure and communications projects in the America's, Asia, Europe, Middle East and Africa.
Respected throughout the industry, Andy has served on two university advisory committees and 10 boards. He received his Bachelor of Science degree in Electrical and Electronic Engineering from Bath University, United Kingdom, specialising in Power Electronics.
Possessing a unique skillset, Andy has been able to utilise his previous experience in order to succeed in his role at Trilliant. In his role as Chairman and CEO of Trilliant Networks, Andy is responsible for shaping the strategic vision and subsequently ensuring that the team at Trilliant follow suit. In order to cultivate an atmosphere which enables all members of staff and employees to strive towards achieving the same mission, Andy sets out the vision in a clear, engaging, and exciting way.
Perhaps his most striking ability, is his passion and dedication to forming an innovative and collaborative culture with his employees and partners, while keeping a pulse on performance to drive results for their stakeholders. He believes in working closely with employees and customers to drive excellence and innovation within the company, as a result, employees do the same with clients. Transforming the company through a number of acquisitions and forward-thinking guidance, Andy repositioned the strategy and organisation into what it is today, a high growth company in the Industrial Internet of Things space.
Adopting an approach, Andy's team is given the freedom to fully maximise their potential. He believes that being innovative and working with each other, as well as being committed to providing the best results for clients will bring unlimited success for Trilliant.
"Here at Trilliant, we are a culture of innovation and collaboration. We are committed to our customers and cutting-edge solutions. Additionally, we will continue to innovate and partner with our utility and energy customers to deliver true benefits of smart energy to their operations, customers and society."
In line with the family culture that has developed at Trilliant, Andy believes that the best piece of advice he's ever received was, not to take yourself too seriously, work hard, and have fun. He has lived on three continents, in eight countries and in 10 US states. Throughout his career he has surrounded himself with team players that have a can-do attitude, and who are willing to roll their sleeves up to get the job done.
Significantly, Andy has been able ensure that there is an element of freedom amongst staff which enables them to provide the best service possible. Providing employees with this flexibility has enabled the team to adapt and cater to the needs of an everchanging industry.
Andy's influence has resulted in Trilliant embarking on a journey which has seen it transform from a single network and single application solution provider to an industry leading, global communications solutions company. The team at Trilliant believes that the next generation of smart grid and smart city solutions must be built on an open and secure network that will allow the frictionless exchange of data. As such, this approach allows its advanced technologies to work with virtually any system, anywhere in the world, providing a secure, powerful source of connectivity and data now and for generations to come.
Furthermore, Andy manages his staff with a 'we, not me' mentality. He is wide open, moves quickly, is demanding, and a fun-loving team player. Also, he believes that productivity and teamwork is friendship, and this belief is embedded across the company culture.
Essentially, believing in an environment in which everyone works together, Andy also attributes a lot of his colleagues to his success. He believes that in order to succeed as a CEO, people should surround themselves with a team that is passionate and excited about the future of your organisation. Adopting a mantra of 'have fun, work hard, have a can-do attitude and never ask somebody to do something you aren't willing to take on yourself', has seen Andy influence and have an impact on a vast array of people in the technology industry.
Every CEO should read "Straight from the Gut," by Jack Welch. Amongst the team at Trilliant, staff are passionate about doing their best work, feel accountable for their actions and work together to provide an unrivalled service. The energetic nature buzzing through the team is something to behold and is a key reason why Trilliant is achieving the success it is.
Moreover, Trilliant invests in innovation while tackling every project with urgency, so that it can make customers futureready through innovative, open and secure software and communications solutions. The teams are passionate about finding the right solution for its customers on a 24/7/365.
Looking ahead, for Trilliant, there is widespread optimism amongst the team that there is a bright future ahead, especially under the stewardship of Andy. As Trilliant continues its aggressive growth trajectory to a brighter future, the firm wants to take every opportunity to propel itself to exciting, new places. Andy and his team want all of the company's employees, customers and prospects to feel the excitement, innovation, and drive with every interaction.
Moving forward, the energy and utilities industry is ever changing and dynamic. Utilities face a variety of market and regulatory factors that force adaptation at a rapid pace. The very business model of energy supply and retail is being challenged with an array of initiatives, such as renewables and distributed generation all to be provided with a new focus on consumer orientated services.
The next generation of smart grid and smart cities solutions must be built on an open and secure network that will allow the frictionless exchange of data. This architecture will propel the energy industry to a bright future.
Ultimately, Trilliant is honoured to work with leading utilities and cities around the world who collectively serve more than 100 million customers, nearly 500 million end users under the reach of its platform in 17 different countries, including those in North America and Europe, along with developing countries in Asia Pacific and Latin America. Being at the peak of its success, Trilliant is heading towards explosive growth. With locations in California, Kuala Lumpur, London, Montreal, Singapore and Toronto, the company recently relocated to a new global headquarters in Raleigh, North Carolina to support its worldwide operations and growth plan.
Construction of the new headquarters was completed in August of 2017 and features an open and collaborative environment with research and development labs and a state-ofthe-art customer demonstration centre. With Andy at the helm, Trilliant Networks has a very exciting future ahead.
Company: Trilliant Networks Inc
Address: 401 Harrison Oaks Blvd, Suite 300, Cary, NC, 27513, USA
Phone: 001 919 495 6111
Website: www.trilliant.com