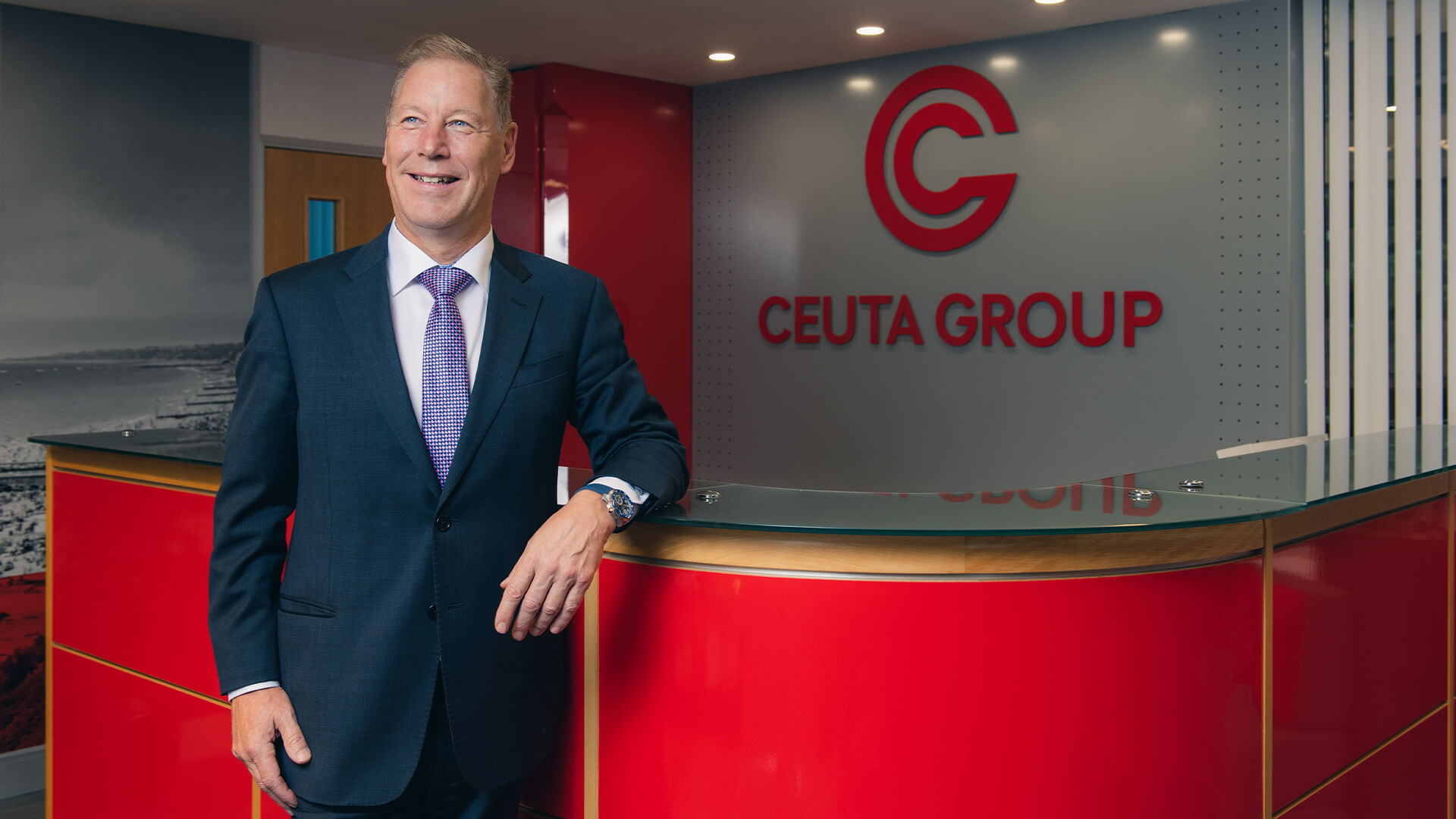 Building brands globally through Ceuta Group Ceuta Healthcare was created 25 years ago by joint founding partners Edwin Bessant and Annette D'Abreo. The company was established to meet a UK industry need, revolutionising the marketplace by setting up an independent Health & Personal Care sales and marketing outsourcing business based on the blueprint and disciplines of a multinational organisation.

Ceuta Healthcare offers syndicated sales solution and strong back office support to leading healthcare companies including Bayer, Fisherman Friends, Pfizer and Procter & Gamble; supporting them with brand representation, brand education support and category management in high street and regional group pharmacies.

Soon the operation grew to become a sought-after service and brand owners from large multinationals to start-ups started to appoint Ceuta to totally manage and develop their brands through 'Brand Fostering' arrangements within the UK through all trade channels and the larger retailers Boots, Superdrug, Tesco and other leading retail accounts. In 2019 Ceuta Healthcare was awarded 'Best Salesforce' in the UK at the OTC Marketing Awards.

Twenty-five years later Ceuta has blossomed into a global business, with reach to over 100+ international markets through a robust network of likeminded 'Alliance' distribution partners and 10 international Ceuta Group offices across the UK, Ireland, The Netherlands, The USA, Singapore and Australia.
Annette D'Abreo continues to head up the multi-award winning and industry leading Ceuta Healthcare whilst Edwin Bessant was the architect of building out and launching the Ceuta Group by expending Ceuta's extended integrated platform of service offering and embarking in a strategic acquisition strategy.

Today, Ceuta Group is comprised of 12 brand specialist companies delivering strategic support in:
• Category & Shopper Insight
– Bridgethorne
• Marketing Mix / Identifying the effectiveness of media support – Collidascope
• Creative Design, Consumer Communication & Activation
– 1HQ, 1HQ Creative Leap and Impackt
• Digital Marketing & SEO –Click Consult
• Sales & Marketing Outsourcing – Ceuta
Healthcare, Ceuta
International, Go2Grocery, Go2Grocery International and Brandshapers [Ireland]
• Field Marketing & Experiential – Orchid Field Marketing
The Group businesses deliver their services through a single integrated platform, supporting the journey of a brand from concept to market execution; ultimately delivering everything a brand owner would ever want or need from ONE outsourced partner and delivering an expedient singular solution.
The rationale behind Ceuta's expansion and acquisition strategy

Manufacturers who want to reach white space markets or need to improve their critical mass and Private Equity firms [who acquire brands] from across the globe approach Ceuta to manage their total business, not just within the UK, but also across various markets around the world. Fuelled with the objective to run effective and structured operations with a personalised strategy to each local market, those businesses do not want to invest in bricks and mortar or human resources. This is where Ceuta's unique and innovative, end-to-end service model brings all its value; leaving the full management of a brand, from origin right through to execution, in Ceuta' hands.

Ceuta's complete outsourced brand management solution known as 'Brand Fostering' removes complexity by handing over the care of a brand to an experienced third party. Equipped with a suite of brand, marketing and trade reach services, Ceuta provides all the infrastructure and expertise required by a brand to achieve its full potential on a national or global scale.
A strategically crafted future for Ceuta Group
His focus on futurism and his ability to both zoom in and out of the bigger picture, has enabled Bessant to safeguard the business and keep it fit for purpose. He is always looking 3 years ahead to assess the constantly evolving marketplace, spotting trends ahead of time, embracing external change around technology and operational advancements and delivering revolutionary and evolutionary solutions to meet clients' needs.

A visionary by nature, Bessant has already identified Ceuta's next stage of development with the objective to further develop and establish Ceuta's unique brand outsourcing model in untapped international markets and engaging with Private Equity houses who are increasingly acquiring consumer brands and need a global evidenced based infrastructure to support them; breathing new life and extended commercial value into these brands and, as a result, increasing their equity.
Why Ceuta is succeeding:
• A unique global innovator with first mover advantage in the sector
• Able to deliver the full suite of 'End to End' brand outsourcing solutions on a truly global basis; supported with their expertise in managing international distributors
• Proven longstanding and strategic relationships with trade & blue-chip clients
• Drives global consumer branded trade reach and delivers local market IP • A unique 'Evidenced model' that is industry unique and proven

People are the backbone of our business

But for Bessant, "there is no point in taking your business forward if you don't take your people with you. Our people and our values have been the backbone of our business from day one, allowing us to develop a winning-culture based on our passion for the brands we support and our commitment to achieving nothing less than the best for our clients." Motivated and inspired by his employees and highly tenacious in his approach Bessant always ensures he is delivering back to the company's stakeholders, clients and shareholders. He has a strong leadership style and empowers his management team to initiate and act with expediency thanks to his very open and inclusive management style.

Ceuta Group is ideally positioned to continue to succeed and further build out
its global footprint and Bessant has achieved great success and recognition in business over the years, including becoming a 'Life Fellow of the Royal Society of Medicine' but never misses an opportunity to give back to his local community and to share his passion with the next generation of entrepreneurs in his role as a Fellow of the Prince's Enterprise Trust.