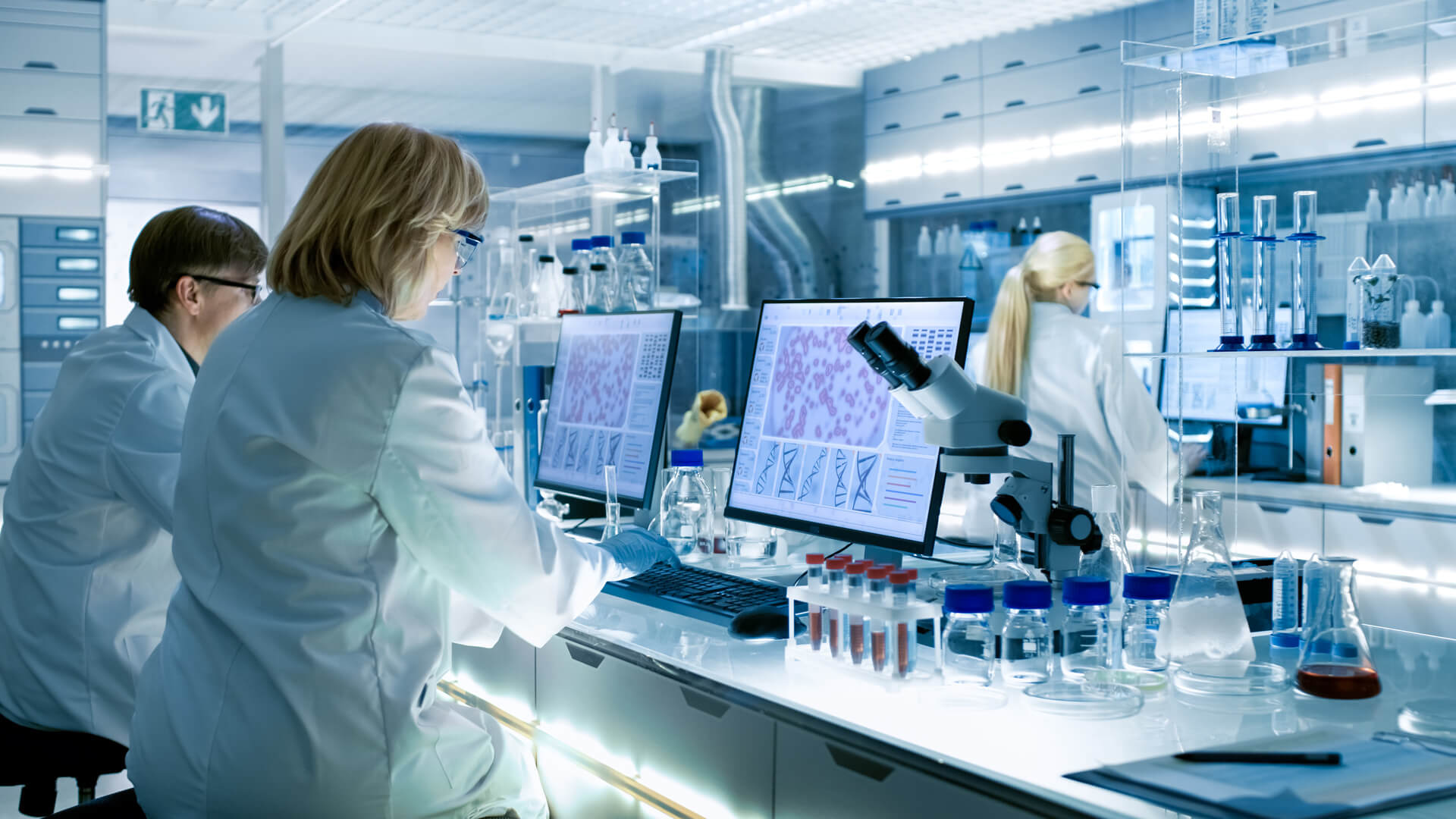 Leading the evolution in central laboratory services since 2002, LabConnect provides extensive capabilities through a network of laboratories and industry-leading support services, including routine and specialized laboratory testing, sample tracking custom collection kits, sample management, data management, and biorepository and scientific support resources. Situated in Tennessee, USA, but operating on a global scale, LabConnect is on a mission to improve lives by improving central laboratory management services. Thanks to their visionary business model, LabConnect is leading a positive revolution within the sector.
Based in Tennessee, USA, LabConnect is the preeminent provider of central laboratory support services for analytically and logistically complex studies such as immuno-oncology, cell and gene therapies, and rare & orphan diseases. Offering world-class capabilities across a network of laboratories, LabConnect offers unique and innovative services that are designed to accommodate the increasingly specific and challenging requirements of modern-day clinical trials.
LabConnect's comprehensive selection of services includes routine and specialized testing, real-time sample tracking, data integration, biorepository, sample processing, and specialized, scientific functional outsourcing. These services have been used all across the world by a broad spectrum of clients within the life sciences, biotechnology and pharmaceutical industries, who use the services to assist researchers in the management of clinical trials.
With the largest network of qualified laboratories in the world, LabConnect offers services that are equipped with cutting edge sample tracking technology and the most extensive list of tests available on the market from one location. As a result, the organization has been able to offer vital Covid-19 testing throughout the last few months, as well as data integration and a recently expanded biorepository.
Known across the industries for their flexibility and versatility to tailor their services to meet individual project needs, LabConnect is on a mission to be the central lab of choice for investigative sites and sponsors, owing to their ambition to better lives across the globe by improving central laboratory management services.
Whilst the needs of the industry have become increasingly analytical and logistically complex, the organization relies on a visionary business model that focuses on the continuous development of innovative solutions that facilitate global execution and delivery of reliable and timely data. LabConnect is growing at a significant rate which far surpasses that of its competitors, in correlation with the increased number and complexity of clinical trials. This includes creating greater scalability in services and capabilities, and, as they support clinical studies in approximately seventy countries, LabConnect has also become reliant on the use of technology and establishment of strong service delivery partnerships to meet the ongoing growth.
Key to the culture of LabConnect is therefore collaboration, both internally and externally. Amongst its core values is the establishment of close, lasting and mutual beneficial relationships with all stakeholders, including fellow employees, clients and vendors. The team reaches their audience through a profitable combination of outreach through business development and multi-channel marketing efforts. In addition, LabConnect invests heavily in its ability to understand and anticipate the needs of stakeholders, treating each one with respect and appreciation and striving to understand the impact of their actions and decisions so as to deliver a positive experience and productive outcome for all.
Whilst the company's ground-breaking business model may be a primary factor in LabConnect's success, the innovation that is central to the model would not be possible without the staff who work extremely hard to realize the full potential of their enterprise, which in turn facilitates its rapid growth. As a service-based organization, the staff plays an integral role in its success and potential candidates are recruited with this knowledge in mind through LabConnect's two inhouse recruiters. It is vital that employees understand the importance of their work to clients' clinical studies and, by extent, the wellbeing of patients whom these products will one day help.
Predominantly, personal and company success is the result of good communication and as such, LabConnect maintains a collaborative spirit, seeking clarity and brevity in their communications as they work towards a shared goal. LabConnect's other core values include both personal and company awareness, in which the firm creates candid self-assessments and regularly examines their own strengths and weaknesses to identify areas in which they can improve. The team seeks regular feedback from customers, relying on their strong communication skills to find out how they can best serve their clientele and learn what they can from their competitors.
This also enables LabConnect to learn from one another so as to understand innovations and apply them with creativity to face challenges and acquire solutions. Mistakes are always likely to be made, particularly in an environment that is constantly pushing the boundaries and experimenting with new ways to improve. LabConnect's team of creative individuals therefore use their positive attitudes and desire to exceed expectations of stakeholders to find innovative solutions that surpass the benchmarks of their industry.
In order to serve their industry and the wider community to an even higher standard, LabConnect has recently partnered its research professionals with the Alliance for Regenerative Medicine (ARM), a non-profit organization that supports the development of safe and effective regenerative medicines and advanced therapies worldwide. Fundamentally, ARM is an international network of businesses of varying sizes, non-profit research institutions, patient organizations and other sector stakeholders dedicated to bettering regenerative medicine on a global scale and sharing LabConnect's vision to improve patient wellbeing. 
Driven by innovation and exceptional client satisfaction, LabConnect continues to grow at a significant rate, by refining their delivery model and business process to evolve and better serve their customers. For instance, LabConnect recently acquired the software rights for SampleGISTICSTM, a sample tracking pen technology that will enable better customization of the tracking and forecasting capabilities and serve a key industry need that currently remains unmet.
With active recruitment under way and full exploration of technological capabilities at the fore of LabConnect's current mission, the organization is making plans for the expansion of its geographic presence, which will support global growth and enable even greater consistency for clinical studies around the world. Meanwhile, the LabConnect team will continue to research and launch even more innovative solutions, particularly focusing on those that will boost their productivity and offer improved, more comprehensive client services. With almost two decades behind them and many more ahead, it is clear that LabConnect is achieving what it set out to do, and improving lives by making real, positive difference in central laboratory management services.
For more information, please contact Jaimy McCarthy at www.labconnect.com