About the Chairperson Awards
CEO Monthly is proud to announce the launch of the Chairperson Awards 2023! Returning for the third consecutive year, this programme will shine a light on the dedicated Chairpeople whose flexibility and ingenuity has driven the expansion of business across the globe for yet another year.
Many industries grappled with various challenges during the pandemic, including financial instability, operational restrictions, workforce shortages, and supply chain disruptions. Companies have been forced to reinvent themselves and embrace new technologies and business practices in order to stay competitive in the post-covid era. The Chairperson is a key figure in shaping the identity of a company, whose influence extends across leadership, strategy, culture, and values.
The role of the Chair has evolved alongside this changing corporate landscape, in response to societal shifts that place increasing importance on sustainability, transparency, and ethical responsibility. Respondents in a 2021 survey of Chairpeople by the Savannah Group noted that board leadership has expanded in recent years and now encompasses non-traditional issues such as ESG agendas and D&I strategies. Today's consumers look to support companies that match their social values, holding business leaders accountable for strategic decisions, and as such the modern Chairperson must take on a more visible role and act as a public representative for their company.
The team at CEO Monthly magazine will utilise our innovative research method to source the very best candidates for consideration in the Chairperson Awards 2023, ensuring that only the most dedicated and capable executives go on to be successful in the programme. We will be looking to recognise those Chairpeople who have fostered productive relationships within their board, boosted stakeholder engagement, developed a positive workplace culture, and prepared their company to handle future risks. For our winners, the Chairperson Awards 2023 will provide a fantastic platform to promote their services to a highly engaged audience of c-level executives and key corporate decision makers around the world.
There are no costs associated with taking part in the programme, and every recipient is entitled to a free celebratory package including a listing in our online winners' directory. For those who want to get more out of their win, opting to upgrade to one of our advertising packages offers a variety of benefits. These packages are designed to maximise exposure and can be tailored to the specific marketing requirements of the winner. Some of the promotional tools we can provide include coverage in the dedicated Chairperson Awards supplement, e-newsletter features, SEO-optimised web articles, digital badges and logos, as well as physical items such as trophies.
If you would like to nominate either yourself or a deserving Chairperson you know for consideration in the programme, please don't hesitate to complete the submission form on our website by clicking the 'Vote Now' button provided. CEO Monthly wishes the best of luck to all potential candidates in the Chairperson Awards 2023!
Methodology
Researching CEO Monthly nominees
Shortlisting our nominees
Judging & evaluating nominees
Reaching out to winners
Make the most of your win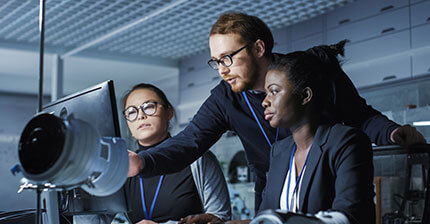 Researching our nominees
The CEO Monthly team work ardently to identify great business leaders, driving many of the nominations themselves. We also encourage external nominations via the subscribers of the magazine, online visitors, social media followers, clients and wider circulation. Nominating parties are invited to put forward either CEOs of third-party businesses whom they hold in high regard, or the CEO of the business which they are a part of.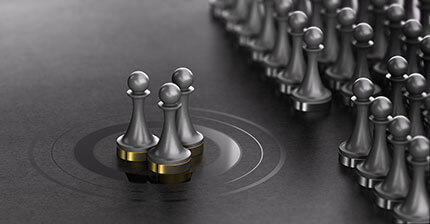 Shortlisting our nominees
All nominees are formally requested to accept their nomination. Should any firm or individual rather decline at this point, they are simply taken out of the running. Those formally accepting are given the opportunity to submit additional materials in support of their nomination. Although there is no obligation to complete and supply material, we have found that many nominees value this stage, in the process, as much as our research team do.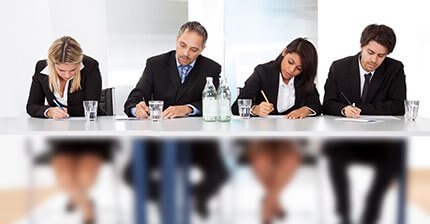 Evaluating nominees
Our dedicated research team will assess all information presented to them. The team gather information independently from a variety of publicly accessible sources, which are assessed alongside any material supplied by a nominating party or the nominee themselves. The research team casts their final judgment, based on various criteria such as: business performance whilst the CEO has been in the position, any dramatic or positive change within the business since the CEO took the helm, feedback from any stakeholders during this time and any new innovations within the timeframe.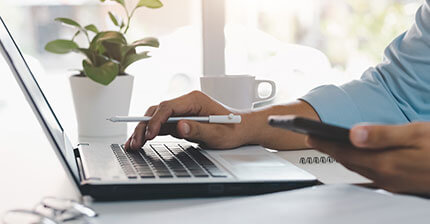 Our lucky winners
Once winners are selected, they are personally notified before any public announcement is made, allowing time for any communications throughout the wider business and the coordination of marketing strategies. Unfortunately, not everyone can be a winner; however, all who take part are encouraged to come back next year. Once the press embargo is lifted, details of our award winners will be made public via the website, award winners' magazine and subscriber newsletter.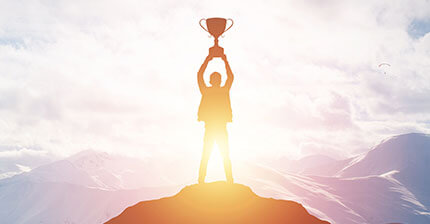 Share the exciting news
We are prepared to offer a range of promotional packages and items to winners in the Global CEO Excellence Awards, which vary from inclusion in the free-of-charge winners' directory, to trophies, content in our magazine and on our website.
We encourage all winners to publicly announce their win independently in order to gain maximum exposure for them personally and for their business. Announcements via company websites, social media, via publicly released press releases, and through local and national press are all great ways of maximising the exposure which can be gained from such a great achievement. If you have need of further advice, on how to publicise your win, please feel free to get in touch. We are happy to assist our clients with their needs.
Need Help With Your Nomination?
We can point you in the right direction.
The Nomination Team can assist with answering any queries that you have regarding a nomination, or the process involved in taking part in one of our award programmes.
Please get in touch with us via email or over the phone if you have any questions - we are happy to help!
Key Dates
Entries Open:
Monday 26th June 2023
Entries Closed:
Monday 14th August 2023
Winners Announced:
November 2023
Our Awards Team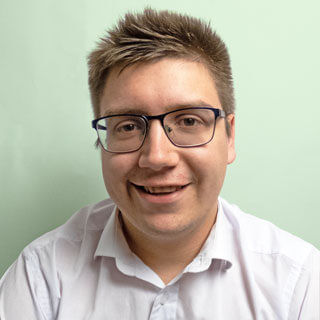 Philip Pearson - CEO Monthly Lead Researcher
Philip joined AI Global Media in 2016 and so has been a part of the research team since the inception of CEO Monthly. He has been involved in the researching of nominees and winners of the CEO Monthly Awards for a number of years now. Philip has a genuine interest in businesses and how they have come to evolve over time making him an ideal Lead Researcher for the brand researching the figureheads behind each business put forward for consideration. Philip has a great deal of understanding of CEO Monthly and what value the brand can bring to each of its award winners.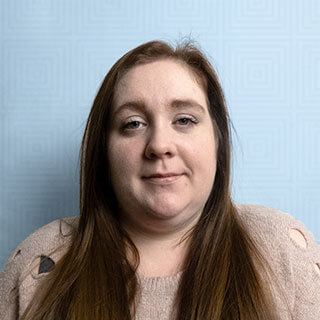 Laura O'Carroll - Sales Manager
Laura came to join AI Global Media at the start of 2014 as a Research & Features Executive and over the years has risen to the position of Sales Manager. Laura is highly driven to succeed and is very dedicated to her role and to her team. Laura is committed to all nominees and winners to ensure that they receive both a great experience from the team and that winners are supported in gaining maximum exposure from such an amazing achievement.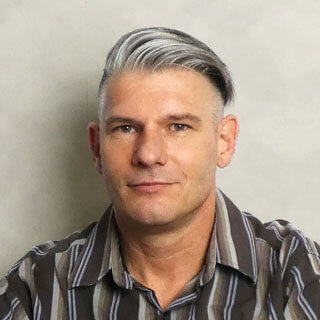 Jeremy Roe - Head of Research
Jeremy has been dedicated to the research team of AI Global Media since 2015. He has a hands-on understanding and awareness of CEO Monthly, what the brand's aims are and the value it brings to its clients and award winners. Jeremy ensures that his team are diligent in their research to ensure quality throughout.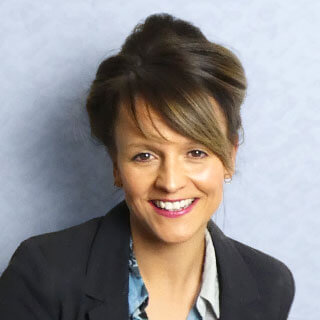 Jane Henderson - Director
Jane is one of the founding members of the digital media group AI Global Media and one of three directors driving the business forward. Jane is committed to ensuring that each of our award winners not only has a great experience but also gain maximum value for their award win.
FAQs
How long has CEO Monthly been in circulation for?
+
CEO Monthly launched in 2017, but it is already well on its way to cementing a place amongst the highly respected sources for information within its sector. This is shown by an ever-expanding circulation which is currently 60,000 strong. Our publication aims to offer the very latest insight, interviews and profiles of Chief Executive Officers from across the corporate landscape. We achieve this through our dedicated editorial team who work diligently to provide the latest news and updates, drawing on their network of contacts from across the globe who span every major industry and sector, providing comment and insight which is invaluable. CEO Monthly is one of the many publications by AI Global Media, a UK based publisher which has published over 200 worldwide publications to its name since 2010.
Where did the nomination come from?
+
As mentioned in the methodology, we frequently nominate candidates ourselves. In terms of voting, in the interest of maintaining high response rates, we do not ask nominees to reveal their personal identity, if you didn't cast a vote by self-submission it is likely to have been cast via a colleague or client who has received one of our direct invitations. The main ethos of our awards system is that your ability to succeed is not linked to the number of votes received, with the most pertinent belief behind this being that all awards will be received purely on merit. As a means of identifying spam votes and countering cyber-threats, we are constantly monitoring the site for unusual behaviour.
What happens if I agree to be on the shortlist?
+
As we look to keep maximum focus on relevant candidates, we ask all nominees to accept their position on the shortlist. This also gives people complete control in their decision on whether they would like to move forward with the award. There is no cost for you to be added onto the shortlist or for any of our winners. Nominees who accept will then proceed to our rigorous internal vetting procedure. They are given an opportunity to present their own data which gets considered alongside the information collated by our research team. It can take up to 8 weeks for research to be completed.
Who makes the final decision?
+
We employ an entirely impartial panel of 5 individuals to conduct all of the research to our high standards. At the helm of the panel we have a veteran academic leader with international academic and training experience. They are well versed in research, fact-checking and mediation. We believe this method is the most efficient in determining which individuals and companies are most deserving in winning an award and has brought us much success and commendation throughout its use. Our continued use of this panel plays a key part in enforcing CEO Monthly's stance that winners are not determined by popularity of votes, but by their contributions to the sector.
Is there a winner's ceremony/award dinner and if so, when does it take place?
+
We do not focus our efforts on a celebratory event. Despite being an enjoyable occasion, it doesn't support our group's philosophy of cost-effective marketing. As well as the lack of cost efficiency, CEO Monthly is an establishment which runs awards worldwide and we believe it would be logistically difficult for some of our winners to attend an awards ceremony. We follow the belief that any of the optional costs involved with the award would be more beneficial in a year's worth of online marketing for a winner, rather than spending it all on a ceremonial evening. All of our press announcements are made digitally, online and across our network to enforce our position as digital publishers. We aim to arm you with the tools (both digital and physical) to generate real-world value.
What happens if I am deemed successful?
+
There is a short press embargo in place where we ask you not to make the news public, giving us the chance to prepare the different means of coverage we offer for companies. This means that during this period the program manager will liaise with you to agree on the most appropriate coverage for you. Our main feature takes the form of a digital celebratory magazine, but we also offer physical trophies, wall mounted and digital certificates, web-based advertisements and press releases which are bespoke to you or your company. These options are aimed to make the awards tailor made to each individual firm, regardless of which option you decide to go for.
Are there any costs involved?
+
As previously mentioned, there are no compulsory costs in accepting a nomination or winning an award with CEO Monthly. We do offer a variety of paid additional benefits for our winners, but these are completely optional and merely supplementary to your award rather than essential. To demonstrate our commitment to no mandatory fees, all of our winners are offered a free of charge promotional package. Our company policy will always remain: regardless of budget, our clients should always be able to garner the full value of the award and our seal of approval.
Why does your email domain differ from your website domain?
+
Because we send a large volume of emails, we separate our campaign email sends from our transactional ones. This structure helps to ensure a prompt and thorough response from one of our diligent team members. The sending email address will always be recognisable but please contact us via the address on this page if you have any concerns.