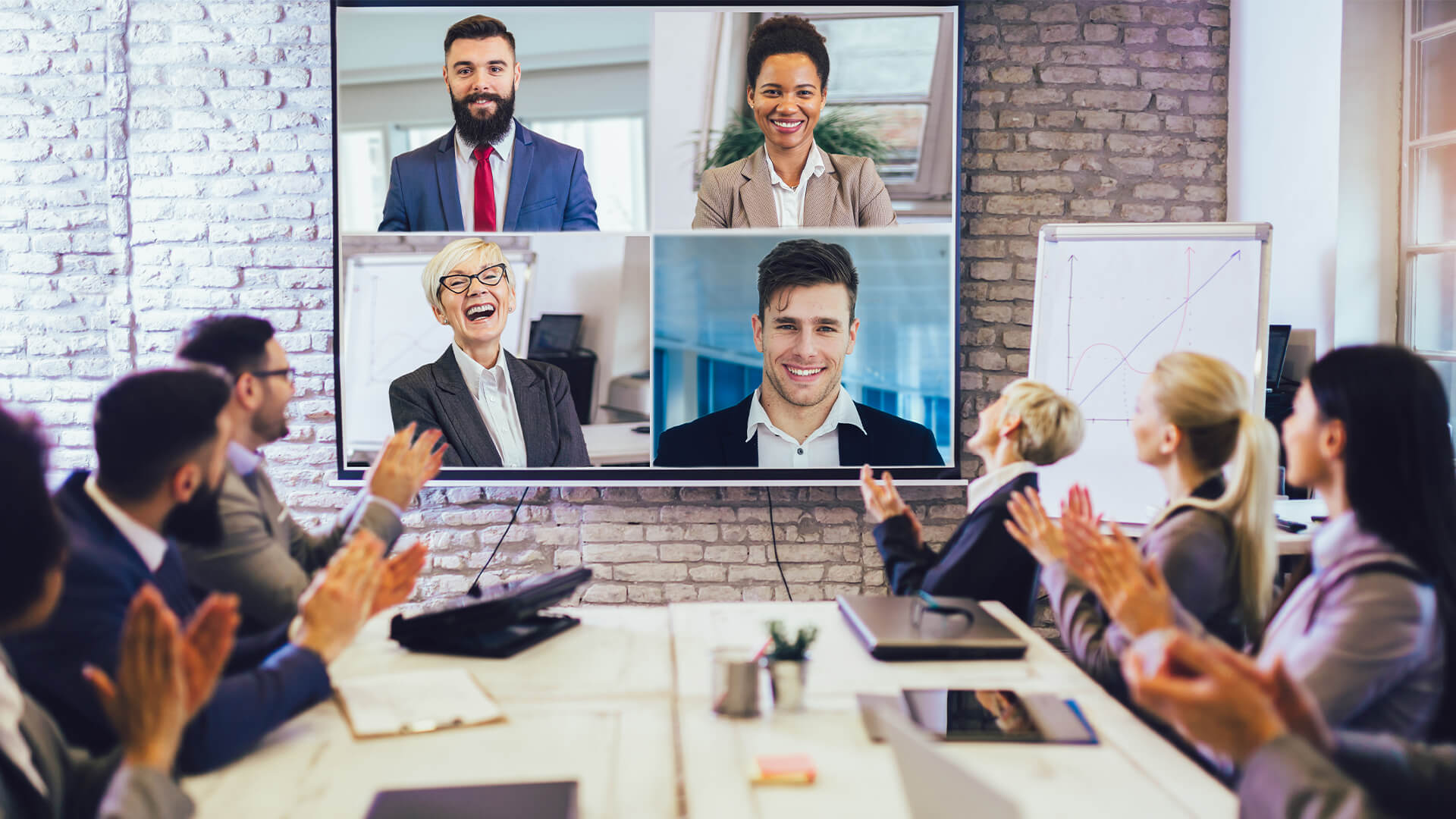 Businesses thrive when teams communicate, which is why collaboration is essential for the workplace. Meetings drive projects forward, pull events together and establish plans for the company.
Even if every meeting happens in a conference room, it won't help if it isn't productive. Tech issues and outdated features won't match the fast-paced needs of the modern workforce.
Every company can use these four ways to improve the conference room experience. You'll prevent future challenges and enhance employee experiences so every meeting is successful.
1. Make the Calendar Virtual
After establishing a new conference room, it's tempting to tape a paper calendar on the wall. This strategy might work for businesses with only a handful of employees, but larger companies will quickly run into problems.
It's easier for everyone to access a virtual calendar. It receives instant updates to scheduled or canceled meetings and includes the option to send invites with trackable responses. Various programs offer calendar options, such as:
Google Calendar
Microsoft Outlook Calendar
Apple Calendar
After deciding on a software program that works with your in-office technology, consider granting one or two employees editing access. It will streamline requests and updates to minimize miscommunication errors.
2. Install Adjustable Cameras
Virtual meetings have become a crucial part of office life. Any modern conference room should have a dynamic camera for streaming meetings. It will adjust its angle by pivoting as the speaker paces, zooming for clarity as needed.
A camera might be an investment at first, but it eventually pays for itself. North American business travelers spend $500 per airline ticket on average, which adds up quickly. Instead of traveling for meetings, companies can save money by using dynamic cameras to stream them.
3. Improve Your Furniture
Even with the latest technology, no one can take a meeting room seriously if it has cheap furniture. Employees must feel comfortable to collaborate. Cushioned seats with back support should surround a table that commands the room.
Don't settle for a table that won't withstand years of innovation. It should give a positive first impression when people walk into the room. Work with an expert to design a custom table that matches your brand's aesthetic and speaks to your company's culture.
People need the right environment to focus on tasks at hand and learn from others. Create an environment that promotes this with furniture designed to strengthen your team and your workplace.
4. Establish Best Practices
After creating a conference room, the last thing every business should do is establish a set of rules. If everyone operates under the same clear guidelines, it's easy to manage the meeting space. No one will book the room for an entire week or leave lunch leftovers rotting on the table.
Clearly define rules like:
How far in advance everyone should book meetings
Who to contact for IT assistance
Where to dispose of trash
Management can also create social distancing guidelines as needed. Reinforce mask-wearing, chair placement and general conference room rules so everyone understands how to conduct business in the room.
Listen to Employees
After using these tips to improve the conference room experience, listen to employee feedback. An open line of communication will fine-tune the process so it works for everyone.