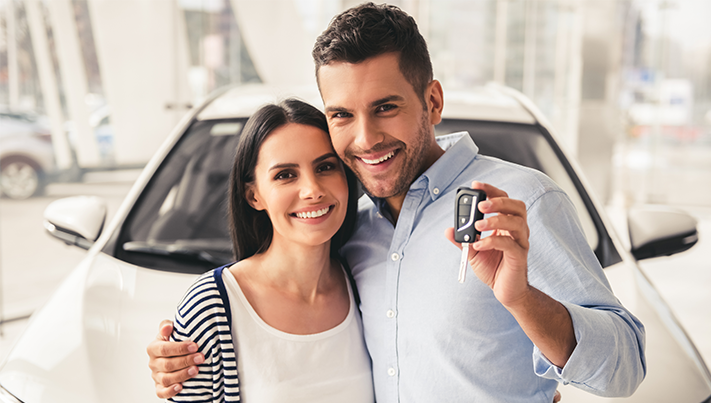 Black Horse is one of the UK's leading vehicle finance providers with an established presence across the country. In May, the firm was recognised as one of 2019's Financial Leaders with the title of 'Most Outstanding Finance Providers for Motorhomes' by CEO Monthly Magazine. Following this success, we spoke with Black Horse's Managing Director, Richard Jones, to find out more about their ethos, clients and history.
As part of Lloyds Banking Group, Black Horse consider Halifax, Bank of Scotland, and Scottish Widows as peers, acting as testament to their pedigree and impressive heritage. Yet, Black Horse's success certainly stands on its own: partnering with over 4,500 dealers nationwide they provide a personalised approach to customer service and bespoke financial solutions across the UK.
As Richard explains, the company's success has been defined by this dedication to the customer journey. "We pride ourselves on our clear and transparent communications with our customers in order to make finance as straightforward as possible. When you become a Black Horse customer, you are automatically registered with our online self-serve service, which will enable you too quickly and conveniently access and manage your account. You will also receive a personalised welcome video, sent by SMS, explaining the terms and conditions of your policy. Furthermore, we operate a Customer Contact Programme which contacts a number of customers within 24 hours of their purchase to check they understood the product and the process was professional and transparent, with a feedback loop to dealers.
Annually, we support 350,000 customer to finance the car, motorbike, scooter, caravan and or motorhome of their choice.
"Delivering a great customer experience is vital for any organisation, whatever their sector. As customer needs change, so too must the offering. Progression is not a choice, it is a necessity." Richard says.
On the back of this, Black Horse have swiftly differentiated themselves in their industry, amassing no end of accolades from significant outlets over the years. Black Horse continue to flourish with a culture defined by constant improvement of the customer journey. "We continuously look to advance our current propositions and the support we offer to our dealer network. We utilise Net Promoter scores both from our Dealer Network and Customer Network to allow us to understand needs and to develop solutions accordingly. With this in mind, we were proud to be the winner of 'Best Use of Digital to Improve Customer Experience' at the UK's Digital Experience Awards."
Some of the company's strongest assets are its partnerships with dealers groups and manufacturers, which includes some of the most prominent names in the automotive industry, as Richard discusses in more detail. "We have partnerships with large manufacturers including Jaguar Land Rover, Mitsubishi, Suzuki and Tesla. But we also see ourselves as partners to each and every dealer group we work with, providing them with the right materials, training and skills to offer our products through a transparent customer journey. We have various ways in which we approach potential new partnerships. The utilisation of the Black Horse website allows dealers to register their interest to become a Black Horse Dealer. In this way, our existing dealer network act as our strongest advocates, highlighting what we can do to fellow dealers that aren't currently dealing with us."
Finally, Richard offers some insight into Black Horse's team, which – again- promotes an idea of personalised service and solutions. "Black Horse have a dedicated team of account managers, who hold specialist knowledge within their own fields. Our account managers are committed to supporting dealers and helping them respond to everchanging customer behaviours. We empower dealers to build strong customer relationships, understand the conduct agenda and provide training and tools to help customers understand finance driving positive customer experiences."