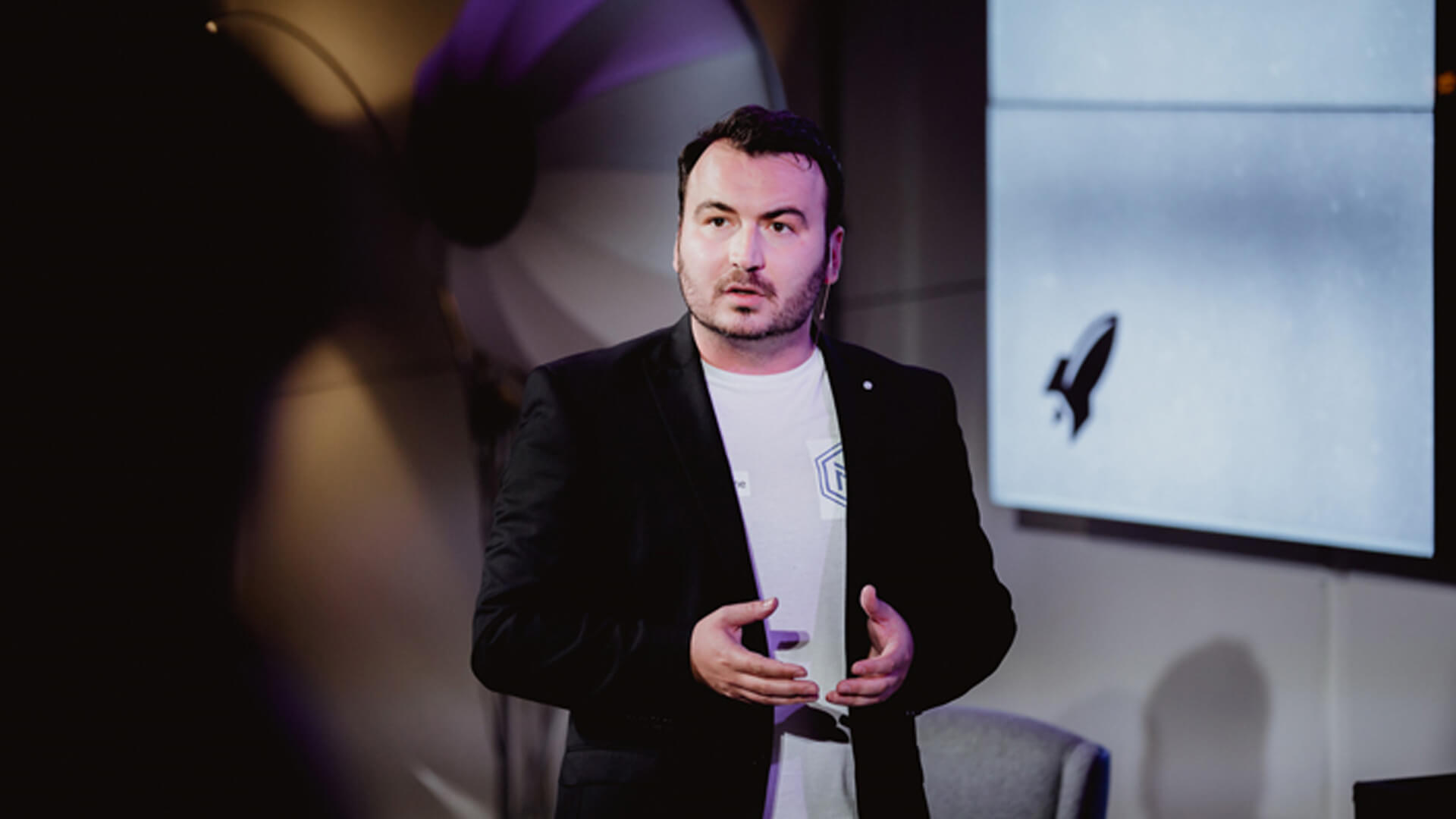 There can be no doubt that Mihai Ivascu has made a bombastic impact on the global technology space. As CEO and Founder of Modex, he has become one of the leaders of a landscape that has become defined by innovation, evolution and adaptation. We spoke with Mihai to find out more about this extraordinary company and his ethos as one of the guiding figures in this challenging environment.

"Modex is a blockchain enablement platform. We radically simplify blockchain deployment so businesses can balance security and innovation." – Mihai Ivascu
Even in the fast-developing world of finance, Modex through Mihai's leadership, has managed to stay ahead and at the cutting-edge, offering best in clas services to a truly global market – an impressive feat by all considerations. Working in the blockchain industry, Modex has become a stalwart, helping to define and determine the future of this ever-changing arena.
Ultimately, the foundation of Modex was established on a need for a solution to the problems that plagued the -largely still developing – blockchain sector, as Mihai explains in more detail. "The initial concept was a marketplace which would bridge the gap between developers and end-users, but we discovered that the tools required for blockchain development were rudimentary and fragmented. As a response to this issue, we decided to create a development environment which would encompass an extensive set of tools, specially tailored to meet the needs of developers.
Our current project – Modex Blockchain Database (BCDB) provides enterprises a way to integrate blockchain technology in their business model in a matter of days, without requiring them to build a new business infrastructure."
Crucially, Modex's central ethos can be summarised by a need for proactivity, and a restlessness which drives every action and decision. Here Mihai talks on the company's need to react to every development and to capitalise on every opportunity. "We carefully analyse every emerging trend in the blockchain area since day one, but we choose to focus our efforts only on the ones which show potential to solve realworld problems. For example, at the beginning of this year, the concept of a hybrid blockchain increased in popularity. For some time, Modex was developing in-house its hybrid solution for blockchain adoption with a highend possibility of customization. The end result is Modex BCDB, which we want to become a gateway to every single company who wants to migrate its database server to a hybrid blockchain database. At the end of the day, we see ourselves as pioneers – creating solutions before they gain traction."
"We created the world's first ecosystem for blockchain developers, which has all the tools necessary for development unified in a single place."
As a result of this proactivity – which feeds off of Mihai's naturally ambitious personality- Modex have quickly amassed a burgeoning global client base and have implemented over sixty projects. "Among the blockchain implementation projects that are underway we start to work with Dietsmann company, Oil and gas giant, the global leader in energy maintenance and operations. We also have early Modex BCDB early adopters like Evonomix, Maillon, Box2M, AlphaBlock , SigTree and KPEYE."
For large financial institutions, Modex can offer a complete package, providing the initial analysis, achievable technical solutions, implementation and maintenance of any systems. "We've asked the question: Why are businesses contacting us? Because Modex BCDB simplifies the adoption process of this technology by 90%."
Despite Mihai's significant achievements, he credits the work of his staff in securing Modex's enduring – and growing – success in the industry. "The core of our business is our magnificent team.
Every product or functionality relies on the cutting-edge work provided by these guys. Modex has an amazing team of engineers and programmers who are working on projects right now that will take financial institutions and enterprises to the next level.
"Every team and department in the company has – and continues to do -an exceptional job. I like to think of Modex as a tourbillon watch put together by many experienced people from tech and non-tech companies, with innovation at the core of our business model, which can be, in this analogy, the skeleton itself. In other words, you can see the technological breakthrough at the centre of the company and watch how the mechanism works around it," Mihai adds.
"When you talk about the benefits of blockchain, for developers or for companies, everybody is missing one truly important thing: the government."
Mihai continues, moving to discuss this point in more detail. "Without government implication, without legislation and administrative interest, this cutting-edge technology is a diamond needing to be discovered. Solving real life problems for people in need will be much easier with the government's endorsement."
Finally, when it comes to the future of Modex, Mihai offers more insight into the firm's efforts to expand their product range and solidify their position on this most challenging of environments. "We are a global company. We have clients in North America, Asia, Europe, and we recently entered the Middle East market. Our company is currently evaluated at over 100 million EUR, but we have made it our goal to become the first unicorn blockchain company. In two years we managed to build a blockchain enabling platform which covers every sphere of blockchain adoption. In 2019, we launch our core product – BCDB – and the plan from now one is to expand the blockchain adoption for businesses."
"With blockchain we are experiencing a vast paradigm shift, similar to that presented by the dawn of the internet three decades ago. Blockchain will be like the internet today: we cannot see the internet, but we know that the internet is, to put it simply, doing things. Important things. Crucial things. Allowing us to develop faster, improve, evolve and be -simply- better."