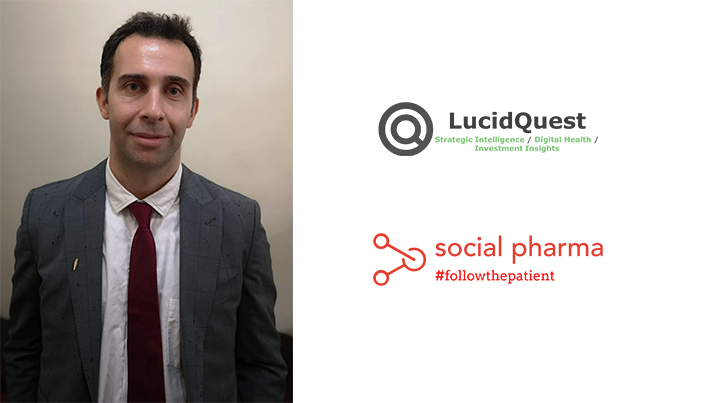 LucidQuest provides Strategic Intelligence, Evidence-Based Investment Insights (EBII) and Fundraising Services across industries and geographies, with a specific focus on the Biotech, Pharmaceutical industries and Digital Health spaces. Following the firm's success in CEO Monthly's 2019 Business Elite programme, we spoke with LucidQuest's CEO, Dr Timos Papagatsias, to find out more about the company's cutting-edge work in an ever-evolving industry.
Since its establishment, LucidQuest has been on a mission to offer forward-thinking actionable insights that help solve its client's key business issues or support their investment decisions. LucidQuest has worked with a large number of companies across several industries and is currently prioritizing its establishment as a leading consulting firm in the Pharmaceuticals and Biotechnology space. To that end, LucidQuest has been providing services across the spectrum of product development stages (early preclinical/clinical research, clinical development, pre-/post-launch, sales and marketing, LCM etc.) and has built a strong expertise and presence in the Digital Health space as well.
Embracing Digital and Social Media has been key to LQ's development: following strong market demand, LucidQuest's Social Pharma branch was launched a few years ago, focusing specifically on supporting clients when it comes to better understanding and designing patient journey's in the Digital and SM era. As Timos explains further: "Our Social Pharma branch provides decision support services and strategic advisory on patient and customer-centric marketing by helping out clients to better understand how Digital and Internet of Everything (IoE) impact patient journeys."
Though they work in rather a niche industry, LucidQuest seek continued success through distinction and differentiation. In this, the company goes above and beyond to provide diligent, comprehensive and 'real-world' achievable solutions for its clients, regardless of challenges in their respective industries. "Primarily, we really engage with clients and design projects that focus on their key business issues and how to solve them.
"One of our key differentiators is that we use a combination of data analysis and targeted primary research. Data analysis helps us formulate hypotheses and gather early insights, but, in combination with our primary research methodology, truly elevates these preliminary findings and provides granularity and actionable insights for our clients. LQ have embraced Digital and Social Media research and have built internal products and processes that help us conduct online research that is business-issue relevant. Essentially, we cut through the 'noise' on social and identify key elements and research angles that help us deliver insights and answers to business questions that truly help our clients."
When it comes to the future of LucidQuest, Timos explains that the company's focus will remain on utilising new technologies and methodologies to improve its services. "We are planning on using novel analytics and AI, mostly for speeding up internal processes and analysing more data in less time. Ultimately, we will also continue to expand our services and launch new products in the space, supporting companies in better understanding evolving market and competitive landscapes, either offline or online."



Company: LucidQuest / Social Pharma
Name: Timos Papagatsias Address: 20-22 Wenlock Road, London, N1 7GU, United Kingdom
Website: www.lqventures.com / www.socialpharma.net
Telephone: +44 78254 15551