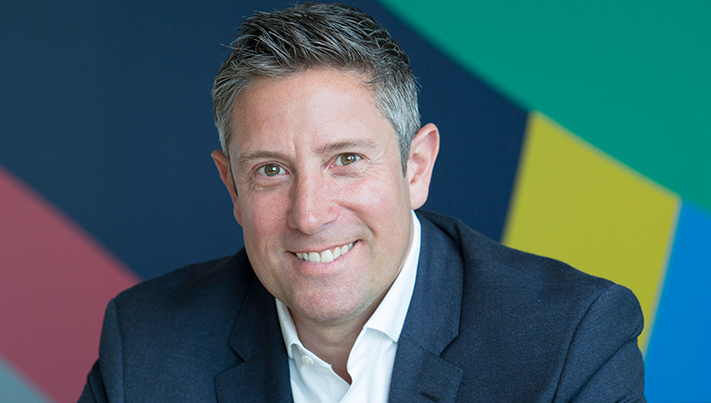 Nominet is a profit with a purpose company, operating at the heart of the UK's internet infrastructure, and supporting businesses and customers worldwide. In late October, the firm's Chief Executive Officer, Russell Haworth, was recognised by CEO Monthly Magazine as the Technology CEO of the Year for 2018. Following this success, Russell took some time to discuss Nominet's vital role in the modern, digital-first world.
The digital age has been a disruptive force on the global business landscape, changing how the world operates at a fundamental level and unlocking a wealth of opportunity for companies to thrive in a way that would have been impossible in a pre-digital world.
Nominet works at the heart of national digital infrastructure and has operated the registry for the .UK Domain for over twenty years. This has grown to become one of the largest domain registries in the world, relied upon by millions of businesses and customers.
As CEO, Russell is well placed to explain Nominet's role and highlight the diverse range of work currently ongoing at the company. "The .UK registry is a standard-bearer for high quality of service, reliability and trust. We work hard to keep it that way, investing in our technology and working with law enforcement to support the Government's ambition to make the UK the safest place in the world to do business online.
"Our years of keeping the .UK domain safe have equipped us with skills and expertise that can be used by others who need reliable, trusted and secure infrastructure. For example, we now provide a range of cyber security solutions to UK Government and enterprises globally."
Derived from the fields of acoustics, data science, artificial intelligence and data compression, Nominet's NTX technology detects and blocks threats hidden in Domain Name System (DNS) traffic. DNS plays a critical role in every network –connecting humanly understandable domain names to internet protocol (IP) addresses understood by machines. Yet it is often overlooked, leaving an 'open backdoor' for cyber criminals to utilise it for malicious activity, from malware, phishing and botnets to data exfiltration.
Russell explains: "We believe NTX represents a fundamental shift in a disparate and overwhelming security landscape, removing the burden on security teams and providing greater visibility by operating at a deeper level to capture more threats. This is not just our belief: NTX is being used by the UK's National Cyber Security Centre to great effect."
Nominet is also able to use its extensive experience from running a registry to provide registry services to external clients, currently operating the back end infrastructure for 35 domains including .blog, .london and .bbc.
There is also an enthusiasm for pushing ahead into new and innovative digital technologies at Nominet, as part of its focus on creating a digital future that benefits society more widely.. Russell explains:
"As the number of devices connected wirelessly increases and their use expands, we must find ways to use spectrum, a limited resource, more efficiently. We've developed a means of dynamically allocating and optimising spectrum and .our WaveDB tools are already being used to help connect rural communities. This technology should also be central in future plans on how new spectrum, not least 5G, is managed."
Nominet is licensed by Ofcom in the UK and the US regulator, the Federal Communication Commission (FCC) has approved WaveDB for deployment in the US. One of Nominet's newest partnerships is with Microsoft via the Airband initiative to help improve connectivity for rural Americans.
Underpinning all this activity is a commitment to operate as a profit with a purpose organisation. Russell says: "A large proportion of the profits from the company's commercial activities are used for public benefit, supporting the work of organisations such as the Prince's Trust as well as funding our own projects that support greater connectivity, inclusivity and security online for all. To date, we have donated £45m to tech for good initiatives, and we intend to help improve the lives of one million people by 2020."
Russell and Nominet are definitely looking ahead:. "Our ambition is huge. We are delivering a strategy to ensure we continue to operate a flagship registry, grow our cyber business and explore the vast potential of new wireless technologies. We want a vibrant digital future for all, and are committed to making it happen."
Russell is a board member of TechUK, Chair of Digital Leaders and on the advisory board of cyber incubator CyLon.
Company Details
Company: Nominet
Address: Minerva House, Edmund Halley Road, Oxford, OX4 4DQ, United Kingdom
Website: www.nominet.uk
Telephone: 01865 332211