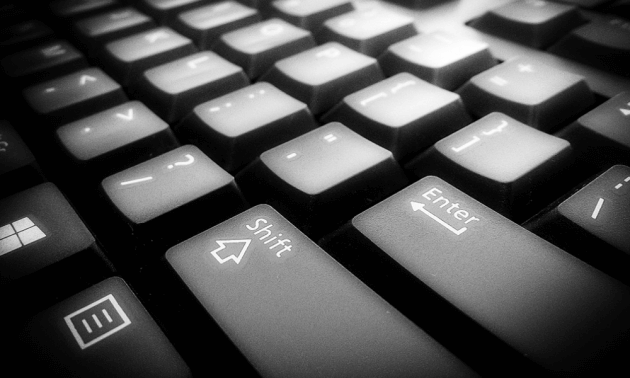 Quickstart is the first to launch and help organizations transform IT project performance and career growth, through cognitive learning platform and multi-mode training. To celebrate their inclusion in our Global CEO Top 100 series, we interviewed CEO, Ed Sattar, to learn more about the company and his approach to leadership.
Quick start is an IT skills learning marketplace, that optimises project performance and career growth, by personalizing learning experience through online IT course subscriptions, instructor lead training, high impact mentoring and hands-on lab experience. These are used in the areas of application development, data science, cloud computing, DevOps ('development' and 'operations'), IT operations and information security training. Customers range from Fortune 500 (B2B) to individual (B2C).
The company's CEO, Ed Sattar talks us his previous roles and how he attained the position of CEO.
"I am a serial high tech entrepreneur. I started my hightech career in 1997. Since then, I have started and funded several companies and led through successful exits of couple of e-business companies. I funded and started 360training in 1999, an e-learning market place in the compliance certification training space. I funded 360factors, a governance risk and compliance software company, based on artificial intelligence. I am also a limited partner in a VC company, Moneta Ventures.
"Most recently, I acquired Quickstart.com, which was a traditional IT skills training company for 30 years. Since then, it has transformed into a game-changing cognitive learning platform company, dedicated to servicing the IT community."
Ed then tells us more about the company itself and its all-important ongoing strategy.
"IT skills training and certification is a huge market, $5 billion global industry today. However, training and learning providers have not kept up with the needs of a modern learner. The rules of a modern learner are changing in how people learn, retain and implement. People are tired of solely IT instructor led, or just online IT training. Furthermore, there is an unstructured learning that is being consumed by employees through means such as blogs or YouTube, activities which are not being tracked or given credit to the learner. I believe that all these challenges are creating a skillset mismatch and for organization to calculate ROI on learning & development dollars spent.
"Over the past 19 years, we've observed how the digital landscape is changing how the modern learner engages with content. How a student learns information, retains it and then applies it is drastically different today, then it was even a few years ago. So, we've created a unique, proprietary instructional delivery methodology, called QS Learn and embedded it into a cognitive learning platform, called CLIPP.
"The CLIPP platform offers self-paced online IT courses and virtual instructor led courses in a library format, with hands-on labs to simulate real life problems. We're offering instructor and peer-to-peer (P2P) mentoring, created psychometrically based assessments to measure the retention of vital information, to grow the student's skill set and ultimately validate their expertise.
"Finally, CLIPP platform enables a learner to enter in their desired learning objectives and immediately assemble their own course, with content from multiple sources such as YouTube, ted. com, blogs, ebooks, their desktops and even their LMS. QuickStart believes strongly in personalizing IT training, so that we can convert it into a high-impact learning experience as well as building high performance technology teams and careers."
As the CEO, Ed then shares with us his leadership style, including how he ensure that everyone in the company understands his vision and works towards it.
"Getting the entire company aligned with the vision, strategy and converting them into executable goals, KPI's as well as prioritising projects and tasks towards those goals is one of the hardest aspects of my job, but it is also the role of a CEO today.
"My leadership style has varied, per the size of the company I have headed up. When I am leading a start-up company with employees numbering less than 50 – then I use both leadership styles – transformation and transactional. If I was forced to map out a percentage for both, then I would say that 40% is transformation and 60% is transactional.
"When I am leading a midsize company, of around 400 people, the leadership style is 70% transformational and 30% participative, with the latter being more democratic in its nature. The area where I invest more of my time, concerns vision, strategy development, culture, execution, people development as well as process, by which people can prioritise."
Ed then reveals his future aspirations regarding leading QuickStart, including his own career as a seasoned CEO.
"I would like to see Quickstart to dominate the IT skills cognitive learning space, where we can provide customised and personalised IT learning experience and increase project performance, by developing project requirements for IT executives using artificial intelligence. "I would like to continue the path of building companies and building people. In addition, I would like to leverage artificial intelligence to create an online high school programme and offer it for free at a global level, once I retire."