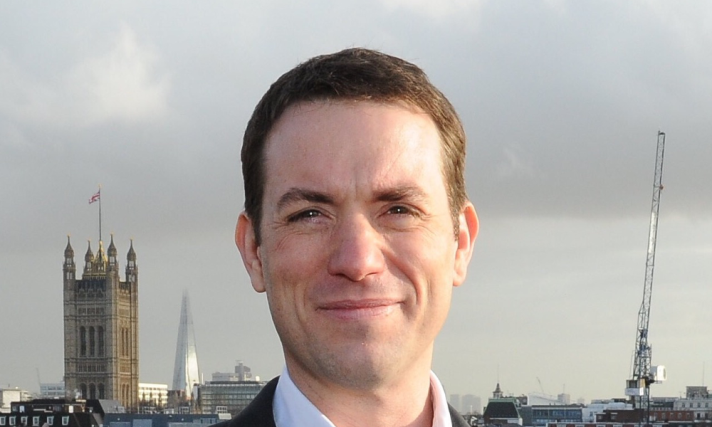 Britain Braced for Aussie Invasion as Digital Marketing Experts Arrive From Down Under
It's not just flat whites that are making their way up from down under…
Jon Ostler, CEO of finder.com (UK), is a British expat who spent 16 years founding, building and selling various digital marketing businesses in Australia and New Zealand. Since returning to the UK in 2014, Jon has been approached by a number of successful Australian businesses looking to expand into the UK market including finder.com, Australia's largest personal finance comparison site. Finder.com initiated its launch into the competitive but lucrative UK market in late 2016 as part of its continued rapid growth, and brought Jon on board to help launch its UK operation. Here Jon shares his insights into what it takes to launch an already successful Australian business in the UK.
The UK market is a natural next step for Australian businesses that have dominated their local market. Although the Australian market can be lucrative – with one of the highest GDPs and ad spends per capita in the world – it's limited by its population: 24 million compared to the UK's 66 million. Apart from the obvious benefits of sharing a common language, Australian businesses also find the UK's regulatory environment and business culture familiar, not least for the fact that for many years Brits have migrated to Australia and vice versa.
The UK is one of the simplest and cheapest countries in the world in which to set up a business. This, combined with a highly educated workforce and supporting infrastructure, means that many businesses find the initial setup relatively painless. The exception to this rule is UK banks, whose antiquated bureaucratic processes and sluggish performance comes as a bit of a shock to Australians, who are used to the more modern and nimble banks found down under.
Financial services and their promotion are heavily regulated in the UK, as they are in Australia, and there is no way around the six-month-plus process of applying for and gaining FCA (Financial Conduct Authority) authorisation. In addition to online FCA compliance requirements, there are wide-ranging UK and EU advertising and privacy laws, and so it is imperative to retain local expert representation to ensure that all the boxes are ticked and that the company and staff understand their regulatory obligations. The same goes for tax, as HM Revenue & Customs is hot on enforcement and appears to be a little less forgiving than the ATO (Australian Taxation Office).
There are a number of organisations in Australia and the UK that can point Australian businesses in the right direction, providing support and assistance. The Australian Trade and Investment Commission (austrade.gov.au) for example offers a range of networking events and support and if you're lucky, you may even be invited to Australia House in London, also known as Gringotts Bank in the Harry Potter films! In addition, London & Partners (londonandpartners.com) offer a great support service for international businesses setting up shop in the capital.
However, office rent and business rates in central London are expensive, especially for companies that are planning to grow rapidly, requiring flexibility in the early years and a large office in the medium to long term. After reviewing all the options and assessing transportation links, lease flexibility, rental costs and of course coffee outlets, finder.com chose Croydon for its UK base. Once synonymous with unfashionable London, Croydon is undergoing a renaissance, with more than five billion pounds of investment planned. There is even a Boxpark next to East Croydon station offering trendy essentials such as vegan doner kebabs and craft beer. The train and tram station is hyper-connected with central London and Gatwick reachable in 15 minutes, and Brighton in 40 minutes.
Now, Australia is obviously a long way from the UK geographically and the time zone is a killer, but as long as you're using the smart, efficient technologies and business tools that are now available to us, the two countries have never been closer. Fast, cheap broadband, video conferencing and chat tools such as Slack make communication far more effective than it has ever been. We often hold company-wide meetings over video conferencing, with finder employees from all around the world joining the conversation. But obviously employees do need to sleep at some point, and so video conferences and presentations can also be recorded and shared for consumption the next morning.
The other major technology development empowering international expansion is the cloud and the applications that sit on it. In fact our UK operation is run entirely in the cloud, utilising Google Apps and SAAS (software as a service) solutions for accounting, HR and other business systems. So we have no need for a phone system, servers, backups or any other infrastructure that would have been required locally in the past. An internet connection and a browser is all that is needed to run the entire business – greatly reducing the complexity of international expansion.
Recruitment is a challenge wherever you are in the world, and the UK is no different. Currently the UK has ultra-low unemployment and job vacancies are at a historical high, meaning that companies need to go the extra mile to attract high quality candidates. Excellent working conditions and a compelling company mission are no longer nice-to-have, they are fundamental to attracting and retaining a good quality workforce. Australians' progressive and inclusive attitude to employees does seem to resonate with the contemporary workforce and can be a refreshing change for employees moving from more traditional UK companies.
Employing people who do not have the right to work in the EU can be a costly, bureaucratic and timely process and many simply avoid the Visa sponsorship hassles completely. It will be interesting to see how the Visa process will work once the UK has left the EU, as the current process will definitely not work for growing businesses looking to employ skilled workers. The only current saving grace is the Youth Mobility Scheme (working holiday) which allows people from a few countries, including Australia, to work in the UK for two years if they are under 31 years of age.
Although Australian businesses entering the UK market may have a strong heritage and successful track record in their homeland, it's important for them to establish a truly authentic UK identity and make their own mark over here. UK businesses and consumers tend to look on Australian businesses favourably however Australians can overestimate the level of interest this can generate. So there is no substitute for getting out there, networking with other businesses, and investing in an extensive marketing campaign. Getting involved with industry organisations and applying for awards is also a good way to build reputation and establish contacts within the industry.
For Australian businesses that make the jump from down under, the UK offers access to a lucrative new market and ultimately a springboard into the larger European market. Brexit has thrown a spanner in the works, and it's still uncertain exactly what this will mean for imports, exports and access to a skilled workforce. Uncertainty is the last thing a business needs when planning an overseas expansion and firming up Brexit conditions can't come soon enough! Finder.com itself has the advantage of an office and subsidiary business in Poland which mitigates some of the risks presented by Brexit.
website: https://www.finder.com/uk/