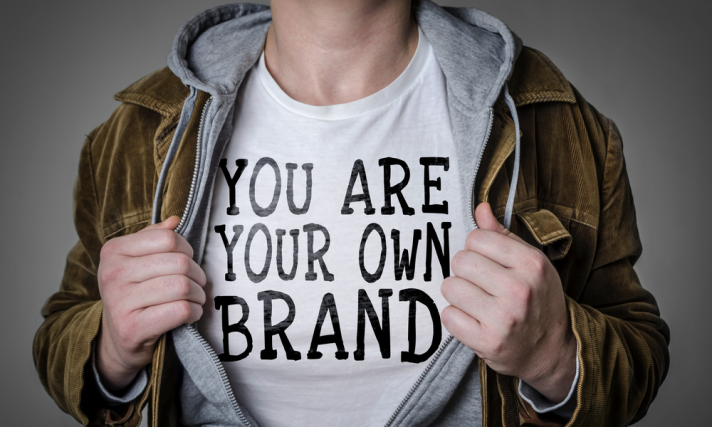 Promoting Your Brand: How Should You Describe Yourself?
Jim Adler, Founder of ADLER Manufacturing Limited provides his opinion on the best way to spread your brand.
Advertising your brand has evolved into a 24-hour challenge. The increased consumption of social media and video content means there are more ways to connect with potential customers than ever before. However, all those opportunities can be lost if you don't get the fundamentals right.
If your company doesn't have a clear tone of voice, you run the risk of promoting your business differently across different platforms. You need one, united way of describing your business so that customers will remember you when they need to make a purchase.
Establishing Your Tone of Voice
Everyone wants to stand out from the crowd, though this shouldn't become detrimental to how your company promotes itself. Customers need to build trust and loyalty with your brand before they feel confident buying from you. This can be nurtured by carefully choosing your brand's tone of voice. It should be:
Understanding
Show that you understand your target audience by making the problems they face emotional focal points of your promotional campaigns. If you're an internet service provider, your customers need fast, reliable connections to ensure their streaming demands are met and they aren't landed with unexpected data bills. If you're a mattress company, your customers are looking for comfort and long-lasting products.
Many young companies claim to be 'disruptors' in their industry and they do so because they thoroughly understand what their customers desire. They then position their promotional material (and, by extension, their products or services) as problem solvers.
Proven
Social proof is essential to building trust with your customers. You can rant and rave about the impact your company is going to make, but without hard evidence, you'll be lucky to find customers who believe you. Thankfully, there's now a wealth of data-gathering and reporting technology to help you gather the social proof you need to back up your claims.
Gather testimonies from your most prominent clients and customers, make any press coverage you gain clearly visible on your website and let everyone know about any industry awards your business is nominated for. After all, you can't call yourself a five-star company without the reviews to back it up.
Realistic
The public has gotten better at knowing when a business is genuinely passionate about something, and when they are simply trying to get some attention. Don't make grandiose claims about your company as you'll be seen as clichéd and dishonest. Speak on the same level as your target audience and always appear as genuine as possible.
This doesn't mean you should scale back your ambitions – you can still aim to dominate your market. You simply need to avoid biting off more than you can chew. If you're an up-and-coming small or medium enterprise (SME), don't claim to be an 'industry-leading' business. Likewise, if you're promoting yourself as an eco-friendly business, ensure nothing about your products contradicts the message you're sending out.
Choosing the Right Words
Now you know what to say, it's time to choose the words that will help you say it. We recently asked a number of start-up founders to rank a variety of promotional words. Which can help you attract customers? Which might be driving them away?
The words 'innovative' and 'unique' were among the best-ranked. They distinguish your company from your competition without being hyperbolic. 'Game-changing' and 'visionary', on the other hand, should be avoided, because they're clichés.
Words that demand supporting evidence scored well, such as 'ethical', 'qualified', and 'recommended'. These will attract new customers, as long as you can steer them towards social proof. If you say you're 'recommended', ensure customers can easily find your most notable recommendations. The same goes for 'qualified' – if you don't let people know what qualifications these are, they won't have the confidence to buy from you.
While your tone of voice should be realistic, words such as 'well-rounded' are considered dull. If you present yourself as a jack of all trades, you're also coming across as a master of none. Customers should know you as the solution to a specific problem. They won't get this impression if you promote yourself with imprecise language.
'Strategic' was met with similar distaste in our research. It means something different to everyone, and it's not measurable. 'Adaptable' and 'detailed' may seem like positive words, but they, too, are vague concepts that don't teach potential customers about your brand. On the other hand, 'efficient' implies cost-effectiveness and simplicity, while 'reliable' suggests consistency.
Implementing Changes
Changing how your company describes and promotes itself when you're already established can seem like a risky move: you may already have print advertisements and online ads running. But the rewards of relaunching your tone of voice can far outweigh the risks.
Review your internal documents to see if you can make your branding clearer. A-B test ads with different phrasing to see which drive more engagement. Don't be afraid to ask your customer or client base for their opinion, either. Every change you make is to improve the service or product they receive, and their opinions are, ultimately, what drives your business.
Other changes may take longer to implement, but you will see the positive effects in good time. You cannot promote yourself as 'ethical' unless you have evidence that you take an ethical approach, but customers will appreciate your efforts if they're genuine. If you're looking to promote yourself as a 'qualified' company, you'll have to apply for assessment material, so you can earn industry qualifications. It will be your responsibility to renew these qualifications if they expire, and you'll need to pass on these skills to relevant employees.
Advertising your business is about constantly refining your brand image. As your business grows, products and services change, and more customers learn about you, you should always scrutinise how you promote yourself and look for areas of improvement.