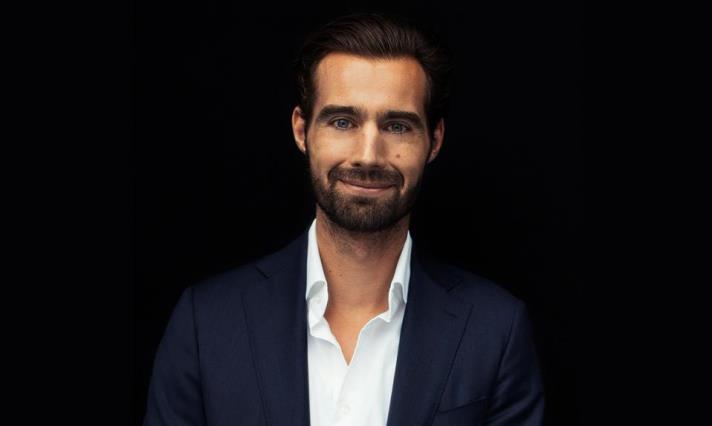 Sander Roose, Founder and CEO of pricing & marketing automation software supplier, Omnia Retail, talks us through his role in leading the company to success.
How would you sum up Omnia Retail?
Omnia is the leading software as a service (SaaS) solution for integrated pricing and online marketing automation, established in the Netherlands. We help retailers regain control, save time and drive profitable growth with our intelligent core algorithm that automates optimal pricing and maximises returns from online marketing channels. Our Dynamic Pricing module has helped existing clients see up to 50% improvement in sales and margin growth, while our Dynamic Marketing product has helped clients experience up to four times more growth on marketing channels like Google Shopping. We also service more than 100 leading retailers, including Office Depot, Decathlon and Samsung.
What did you do before setting up Omnia?
Before Omnia Retail, I gained extensive retail experience working within customer business development at Procter & Gamble, focusing on the strategic partnerships P&G had with retail partners. I was also in retail strategy consulting for many years; first at online strategy consulting firm Harvest – which I co-owned together with two former eBay business developers – and I later went on to establish my own boutique retail consultancy, Commerce Squared. I have over 12 years' experience in retail and hold a MSc degree in Industrial Engineering & Management Science from Eindhoven University of Technology.
What keeps you motivated?
I am really passionate about retail, artificial intelligence and SaaS and it's a dream to incorporate all of these with what we are doing at Omnia. It's also very motivating to see the company scaling-up at such a rapid rate; not only in terms of our headcount, but the processes we use and our international office locations.
What do you like most about your job?
I love the nerdy, number-crunching side of things and driving the company's growth. I'm proud of the hardworking team I have around me and, despite being a scale up, it is great to see the impact our innovative products are already having on huge retailers across Europe.
What has been your biggest challenge in your current position?
Scaling up the business outside of the Netherlands has been a huge task. Before doing so, I needed to make sure the company was well-structured, and the correct processes were established. From there, I set about individually scaling up each aspect of the business. With the recent opening of our first UK office, it is great to see that all this hard work is starting to pay off. This process has really brought a unique dynamic to the company and I cannot wait to see how it continues to grow throughout Europe.
What has been your greatest achievement in your career to date?
It has to be setting up Omnia Retail. Since establishing the company back in 2013, it's been amazing to see what started out as a great idea, materialising into a fast-growing, successful business. I remember that in the early days it was really just "missionary selling"; we were ahead of the market and had to repeatedly explain to retailers why they had to have dynamic pricing software. Nowadays, dynamic pricing and marketing automation is almost a necessity in order to compete with industry leaders.
When you were little, what did you want to be when you grew up?
Definitely a professional tennis player – it was a real passion of mine and I trained almost daily. I played at quite a high level when I was a teenager but, unfortunately, wasn't good enough to go professional. However, I look back on that period of my life with a lot of joy and it has helped shape me into the entrepreneur I am today.
How does Omnia Retail differentiate itself from competitors?
We enable retailers to link pricing and marketing automation together. Price strategies are the number one factor affecting online marketing returns of retailers, so our product is helping retailers to effortlessly keep up with competitors. Also, unlike other marketing businesses, Omnia looks at things from a retail strategy consulting perspective, so it has a totally different approach to many other businesses within the industry.
Where do you see the company in five years' time?
If all goes to plan, we will continue scaling up the business across Europe and beyond. To ensure Omnia continues to adapt to retailers shifting needs, we will start looking into further developing the AI side of our software to help better predict pricing patterns and trends.
What advice would you pass on to aspiring European entrepreneurs wanting to scale-up their business in the UK?
Having a great product is a good start, but you have to realise that your brand is probably less well-known abroad than in your home market. For this reason, you need to focus on building up your brand within your new location. To succeed at this, it is important to establish a couple of major clients within your home market before you commit to scaling up overseas. That will help test the waters and allow you to showcase flagship customers to your new market.
What are the key ingredients to succeeding as a CEO?
Having a big-picture mindset is one the most important ingredients. You have to have a clear understanding of how the organisation is operating in the marketplace and how all the various departments of a business work well together. You need the peace of mind to work at a more general level for the majority of the time and let go of the smaller details. On the other hand, you must maintain the ability to get stuck into the minutiae if a particular challenge or opportunity demands it of you. I also believe the best CEOs are "infinite learners", so that as your company scales up and your role changes, you are able to adapt accordingly. Moreover, in SaaS everything changes so fast that you have to be constantly open to new insight and ideas.