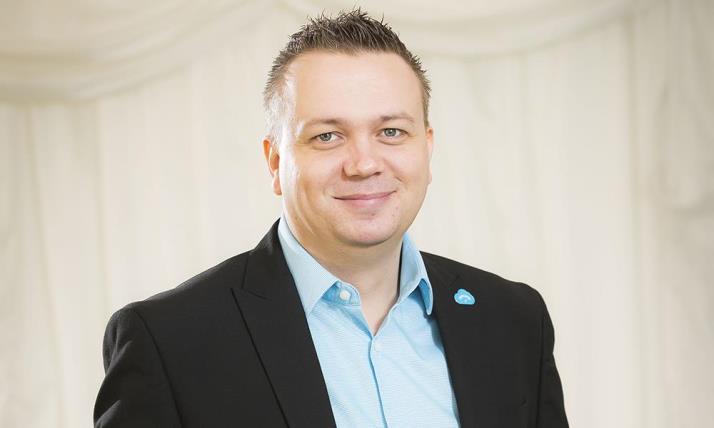 Going the Extra Mile
Simon Driscoll Consultancy is a Certified Salesforce Partner established to ensure its customers maximise their Salesforce return on investment. Simon Driscoll was recently selected as Leading Sales Consultancy 2018 in CEO Monthly's CEO of the Year 2018 awards. Following the win, we caught up with Simon to discover more about his innovative ways that have seen him achieve exceptional heights in such a short period of time.
Since its inception, Simon Driscoll Consultancy have established themselves as a leading Certified Salesforce Partner, capable of ensuring its customers maximise their Salesforce return on investment. The firm's four key areas of focus are; Admin Support, Change Management, Strategy and Training.
Beginning the interview, we ask Simon to describe his responsibilities as CEO, as well going into detail about his leadership style.
"The vision for the business formation was simple, I am passionate about making a positive difference for our customers. Our goal is to ensure that we make that positive financial impact for our clients now and in the future. I am so proud of our business and excited about the future cause we have a fantastic team who are as equally passionate about our customers.
"Overall, my responsibility is to keep the company moving forward.
"To be more specific though, from a staff perspective my responsibility is to create a great company to work for, a place where people are excited to come to work. I am building a company based on sharing ideas and collaborating as every person matters to building our success. At Simon Driscoll Consultancy, everyone is encouraged to share their own thoughts and ideas. I love my team, they are 100% focused on our success.
"From the customer's perspective I am responsible for leading a business that customers want to do business with, a place that it is easy to do business with and one that can see things from the customer's perspective. We are not just about figures and revenue, but about ensuring that our customers are growing and that the relationship with us is mutually beneficial.
"I have an open, honest and direct leadership style that is open to new ideas, flexible in outlook and willing to have perceptions and opinions challenged. I'm open to being challenged, as I have brought on exceptional talent who enhance our ideas. I'm approachable and willing to change for the benefit of my business and my team."
Speaking of team, Simon Driscoll Consultancy has an open and honest culture with everyone having a role to play in the company's success. When discussing the culture within the firm, Simon is keen to highlight the strong communication between everyone within the company.
"At Simon Driscoll Consultancy, we have a good communication plan and open office policy. As a company with staff working from various locations, we need to put the effort in to ensure that everyone is informed and feels included. We have off-site days, internal email channels, regular team nights out and we utilise the Salesforce platform's chatter function.
"One example of what we do is a weekly chatter session, 'It's Been A Good Week', where staff members post an achievement from the past week. This can be a professional or personal success so that we get to know each other better. We are a family, and care about our customers and each other."
When discussing his own success, Simon points out the key attributes that he believes have helped over the years to shape his own success.
"The main thing I see as contributing to ongoing success, is listening – to the team, to customers, taking feedback on board, and then converting that into action. For example, our customer feedback indicated that our online support portal wasn't effective, so we recently launched a brand new portal addressing all of the raised concerns and meeting the customer needs better.
"Also, I think that having a vision, putting in a lot of hard work yourself and remembering that you are always part of a team have contributed to my success."
Bringing the interview to a close, Simon takes time to envision what the future holds for the relatively new company, highlighting just how far Simon Driscoll Consultancy has grown since their inception.
"Looking ahead to what the future holds, we have just entered into year two of the company. From year one to year two, we have achieved 60-70% growth and are ambitions to grow even more. Our future roadmap is driven by our clients' feedback and that is key to delighting our customers.
"Moving forward, I believe that we will gain international recognition as a great company, continuing our high customer satisfaction levels and focus on business growth. All because we are helping our customers to make more from their invested business systems to support their business growth through efficiencies, better visibility and easy ways to work."
Lastly, Simon signs off by providing advice to those who are looking to create a similar success to his within the industry.
"I love being CEO of this company, I love our customers, I love my team and the positive impact they have on our customers and I love the fact that everyday is different! At Simon Driscoll Consultancy, we are all about positive change, our company today is different from a year ago and will continue to change. That in itself excites me, and that is my motivation everyday!
"My advice for other CEOs, particularly those in SMEs, is to embrace some of the madness, enjoy it. But don't lose sight of where you want to be and be realistic with where things can go. Also, don't be scared. There will be tough times ahead, but if you've got a driven attitude and are passionate about something you will achieve your goals.
"You can't do it all on your own. Develop a strong network of contacts and build a good team around you. While you may be the face of the company, there will be plenty of people around you who want to help you succeed and who can help you achieve your objectives – don't be afraid to ask for that help when you need it."
Contact: Simon Driscoll
Company: Simon Driscoll Consultancy
Maxim 1, 2 Parklands Way, Maxim Office Park, Eurocentral, ML1 4WR, UK
Phone: 44 (0)800 689 0502
Web Address: www.simondriscollconsultancy.co.uk